World Cup 2018 Group D Odds
Argentina will be looking to make it through Group D at the World Cup 2018 after being drawn out alongside Iceland, Croatia and Nigeria. Four nations, six games, and just as many opportunities for you to enjoy the best World Cup betting odds and lines available online.
World Cup 2018 Group D Betting Odds
Each team at the FIFA World Cup will have their eyes on the famous trophy that only eight nations have managed to get their hands on. But before they can dream of lifting the cup, they must first navigate their way through the treacherous group stage. Every team will play three matches, and only the top two will progress to the knockout stages. We take a look at the best sportsbooks odds for Group D and discuss each team's chances of topping the group as well as our standings predictions.
World Cup 2018 Group D Standings
Throughout the World Cup, you will find the up to date standings of each Group D team right here. Check back regularly for updates after the completion of matches, study the stats, and watch as the odds fluctuate based on the outcome of each match on the board.
World Cup 2018 Group D Outright Odds
Whether or not Lionel Messi will finish his decorated career with a World Cup victory is always a talking point when Argentina compete at the World Cup, and after going so close in 2014 the South Americans will once again be one of the favourites to win the 2018 tournament. While it's no easy feat lifting the trophy, it looks like a fairly straight-forward group victory is on the cards for the two-time Champions.
Argentina head the list of odds ahead of Croatia, Nigeria and Iceland in a group that looks to be one of the most anticipated at the tournament. Iceland will of course be competing for the first time, and they already share a healthy rivalry with Croatia having topped them in qualification. Nigeria too will be very familiar with the Argentines – remarkably they have come up against them in four of their five World Cup appearances.
It's hard to go past the Argentines here, although their price shows that they may have to work hard for the group win.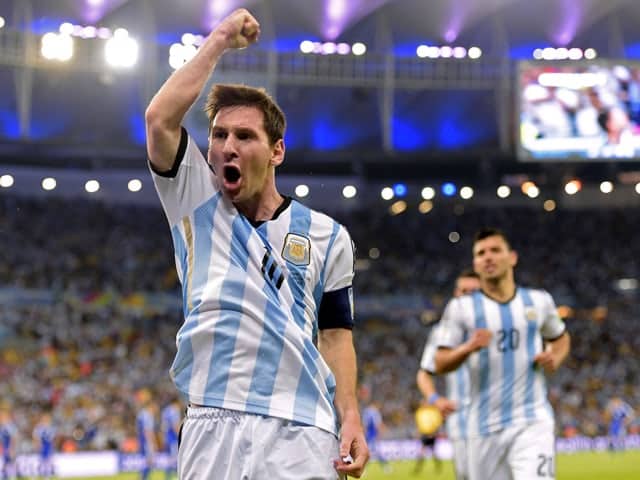 The 2014 runner-ups will be looking to go one better at this tournament, and are surprisingly good value to win a group that shouldn't really cause them too many problems. They have an outstanding head to head record against Nigeria, should be far too strong for Iceland (despite their recent giant-killing feats) and may only face minor difficulty in the form of Croatia, who continue to produce fantastic footballers.
But speaking of fantastic players, there won't be many that will ever achieve what Lionel Messi has throughout his career. The talisman of the side secured qualification almost single-handedly, scoring a hat trick in Argentina's final CONMEBOL match against Ecuador. Although the core of the squad is ageing, their experience will be vital at this year's event.
With Sergio Aguero, Gonzalo Higuain and Angel Di Maria fit and firing in the attacking third, we can't imagine Argentina failing to pick up the necessary results to top Group D. At -167, they are possibly the best value sure thing in the group winner markets.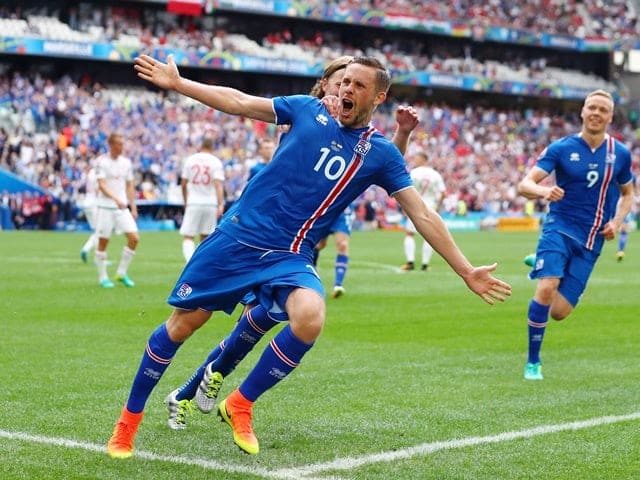 The feel-good story of the 2016 European Championships has added a new chapter – Iceland will compete at their first ever World Cup and will face the Argentines in a huge first match in Russia. While they will need to be at their over-achieving best to match it with Messi's side, they will certainly fancy themselves against Croatia having already overcome them during qualifying.
Iceland's match against Nigeria will be one of the most interesting in this group. The playing roster have shown how tactically astute and aware they are in their efforts in European competition, although they have faced very few African nations in competitive fixtures, and it will be fascinating to see how they setup against the Gernot Rohr-led side.
We have a feeling that Iceland will struggle to replicate the feats of the 2016 Euros. Argentina is a tough first test, and we think Nigeria will be far too strong. Iceland's March friendly against Mexico showed us that the side may be good enough to upset European teams, but are not yet at the level required to challenge other nations from around the world. While they may earn a point against Croatia, we're tipping Iceland to finish at the bottom of Group D.
Croatia are the second-favourites to top the group and will be confident that they can at least secure progression to the second round in what will be a tricky group for the Europeans. Their match against Iceland will be especially interesting considering they already know a lot about the team that finished above them in the race for Russia.
Croatia are a small nation themselves but have once again put together an outstanding roster of players for this year's tournament. Names like Luka Modric, Ivan Perisic and Ivan Rakitic are household in Europe, and they really should be defeating nations like Iceland and Nigeria at the World Cup. Their match against Argentina will be difficult, although there is certainly a chance that they could defeat them and claim top spot in Group D.
As long as Croatia's focus is fixed on the tournament rather than the constant drama that occurs behind-the-scenes, this golden generation of Croatian talent could go deep into the latter stages of this World Cup. At +225, they certainly are in with a shout of topping Group D, and this may be a worthy investment. Our pick for them though is to finish second behind the Argentines.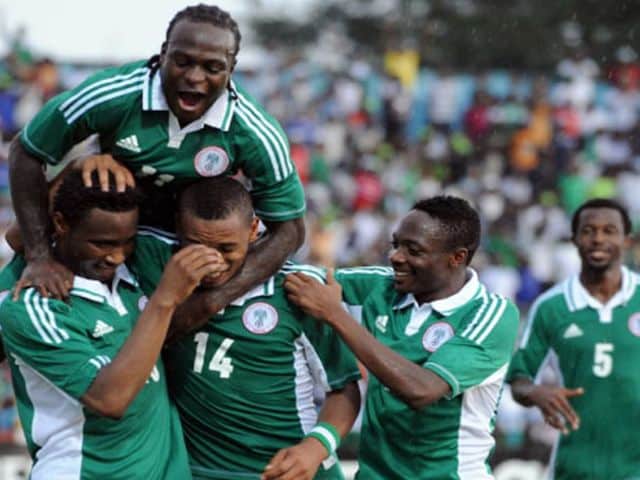 Nigerian fans would have groaned when the draw for the World Cup took place – once again they will face Argentina in the group stage, a team that they have lost to on all four occasions at the tournament. Their record against the South Americans improved slightly when they defeated them in a 2017 friendly, although they are going to have to manage at least a point against Argentina on the world's biggest stage to have any hope of progression.
Nigeria's odds of +975 indicate that they are an outsider to finish top of the group, but it's not out of the question to see the Africans breaking through and leading Group D when the dust settles. Nigeria should definitely defeat Iceland, their style of play will be unlike anything the tiny nation has come up against in recent times. They could also upset Croatia, although this is much less likely given the quality of their squad.
Despite being the best African nation at the tournament and boasting a tactically strong German at the helm (Gernot Rohr), we think that Croatia and Argentina will do enough to finish above Nigeria at this World Cup. We're certain that they will knock off Iceland, but aren't quite up to topping Group D. They will finish third.
Our Prediction For Group D
1st: Argentina
2nd: Croatia
3rd: Nigeria
4th: Iceland
MORE COMPETITIONS