World Cup 2018 Group B Odds
Portugal will be looking to make it through Group B at the World Cup 2018 after being drawn out alongside Spain, Morocco and Iran. Four nations, six games, and just as many opportunities for you to enjoy the best World Cup betting odds and lines available online.
World Cup 2018 Group B Betting Odds
Each team at the FIFA World Cup will have their eyes on the famous trophy that only eight nations have managed to get their hands on. But before they can dream of lifting the cup, they must first navigate their way through the treacherous group stage. Every team will play three matches, and only the top two will progress to the knockout stages. We take a look at the best sportsbooks odds for Group B and discuss each team's chances of topping the group as well as our standings predictions.
World Cup 2018 Group B Standings
Throughout the World Cup, you will find the up to date standings of each Group B team right here. Check back regularly for updates after the completion of matches, study the stats, and watch as the odds fluctuate based on the outcome of each match on the board.
World Cup 2018 Group B Outright Odds
Group B looks to be one of the most straight-forward groups at this year's World Cup. Two European giants in Span and Portugal will appear alongside their close African neighbours Morocco, and an Iranian team that have only won one match at the World Cup coming into this event. Two nations are ranked in the top six, the other two are below thirty according to the FIFA rankings, and it is likely that there will be a gulf just as big on the playing field.
But even though we're calling it early that Portugal and Spain will qualify from Group B, it doesn't quite answer the question as to which team will finish on top. Spain are the favourites, paying a very short -222 compared to their neighbours Portugal (+190), which is indicative of the size and strength of the respective nations. Considering Spain lost two of their three matches at the World Cup in 2014, we're not so sure they're deserved leaders in this market.
Portugal are champions of Europe and boast one of the greatest of all time in Cristiano Ronaldo. The Portuguese number 7 has done it all in the sport, except of course win a World Cup, and many are predicting the Europeans to become the ninth different nation to lift the trophy. They come into the event having blitzed their qualification group, outscoring nearest rivals Switzerland and topping their group with nine wins out of ten matches.
The key to their challenge for the group will of course be how they perform against Spain, who have also been in excellent form. On paper, you would have to say Spain boast the stronger squad, although Portugal have shown (not least in their match against France at the 2016 Euros) that they can match it with the best in the world.
Portugal are great value here. We believe there is a strong possibility of a drawn first match against Spain, and then it will simply come down to goal difference in each nation's matches against Iran and Morocco. While we have stuck with Spain in our overall prediction, it really could go either way.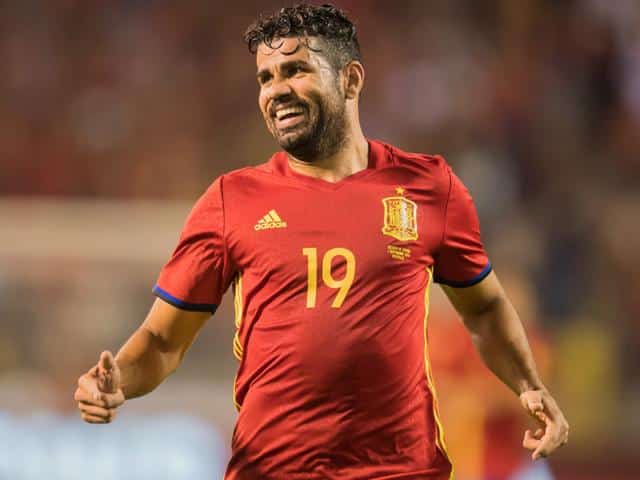 Spain have gone back to the future in their attempt to reclaim the World Cup, something that they achieved only eight years ago. Their disastrous 2014 campaign has long been forgotten, as has their exit at the European Championships in 2016, and the core of the squad that blitzed qualification is more or less the same as it has been throughout this period.
Their relegation to eighth in the FIFA rankings prior to the tournament meant that they were always a chance of drawing one of the giants, having been placed in pot 2, so the fact they will come up against their closest neighbours will be a relief. The Spaniards have a great record against their neighbours, losing just six times in 36 matches, and it is therefore no surprise that they start as favourites in both the match against them, and to top this group.
We're predicting that they will prevail over the Portuguese, whether it be by winning their World Cup opener or on goal difference overall. Their quality will make Morocco and Iran look like amateur teams, and are unlikely to lose to Portugal, meaning they will finish with at least 7 points. At -222 they don't offer much of a return though, and it may therefore be best to parlay your bet into another of the group favourites.
Morocco may be close to Spain and Portugal geographically, but in terms of footballing talent they might as well be poles apart. While they did manage to qualify without conceding a goal, the gulf between African and European footballing nations is vast, and we're not sure how Morocco can overcome their northern neighbours to better their most recent World Cup performance – a group stage exit at the 1998 event.
Morocco were the first African nation to reach the Round of 16 at a World Cup, and will have fond memories of the match that got them there – a 3-1 victory over Portugal. Can lightning strike twice? If it can, we could well see Morocco jump into second-place in the group as they are certainly favourites to beat the Iranian team.
Even if they can manage a monumental upset, they don't have a hope of topping both Spain and Portugal. We're tipping an early exit once again for the Moroccans, who should at least get their campaign off to a winning start against Iran and finish in third position.
Iran qualified for the World Cup without loss in their final AFC group, although it has to be said that there was absolutely no way they could have missed out considering their opponents consisted of Syria, Uzbekistan and Qatar. We're concerned that the lack of exposure to teams ranked higher than themselves is holding the Iranian team back, and against Spain and Portugal they simply don't stand a chance.
Iran have won just once at the World Cup and have never progressed from the group stage. This looks set to continue, especially considering even Morocco are firm favourites to knock over the Iranian team.
We're predicting that Iran will lose all three matches in the group stage at this year's tournament. Their biggest opportunity for points will come in their opener against Morocco, yet despite outranking the Africans according to the FIFA rankings we think they will come up short. Don't even bother entertaining thoughts of an upset against Spain or Portugal.
Our Prediction For Group B
1st: Spain
2nd: Portugal
3rd: Morocco
4th: Iran
MORE COMPETITIONS