World Cup 2018 Group F Odds
Germany will be looking to make it through Group F at the World Cup 2018 after being drawn out alongside Mexico, Sweden, South Korea. Four nations, six games, and just as many opportunities for you to enjoy the best World Cup betting odds and lines available online.
World Cup 2018 Group F Betting Odds
Each team at the FIFA World Cup will have their eyes on the famous trophy that only eight nations have managed to get their hands on. But before they can dream of lifting the cup, they must first navigate their way through the treacherous group stage. Every team will play three matches, and only the top two will progress to the knockout stages. We take a look at the best sportsbooks odds for Group F and discuss each team's chances of topping the group as well as our standings predictions.
World Cup 2018 Group F Standings
Throughout the World Cup, you will find the up to date standings of each Group F team right here. Check back regularly for updates after the completion of matches, study the stats, and watch as the odds fluctuate based on the outcome of each match on the board.
World Cup 2018 Group F Outright Odds
Group F is the closest thing to a 'group of death' at this year's World Cup. Defending champions Germany will of course be the firm favourite to finish at the summit, although they will face strong competition from Mexico and Sweden, who are also capable of big things. The final team in the group, Korea Republic, look to be the whipping boys, but let's not forget that they once made it to the semi finals of the tournament.
In theory, any one of these teams could top Group F, but the reality is that Germany should achieve this goal without too much issue. At -286, they won't necessarily provide much of a return on investment, although a bet on any of the other teams would be more or less a bet wasted. Germany are simply too strong at the World Cup.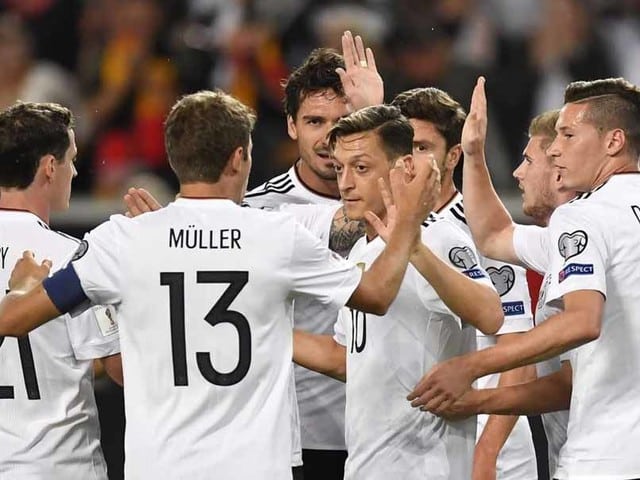 Germany are favourites to win the 2018 World Cup, and it's not hard to see why. They were far too good in the 2014 edition, highlighted by their emphatic 7-1 victory over the Brazilians on their home patch. The squad for Russia looks very similar to the one which lifted the trophy, and they have the advantage of retaining the same manager in Joachim Low.
During qualification, the Germans recorded a perfect record of ten wins and managed a European record of 43 goals during the campaign. What's more, they only conceded four times during this emphatic spell, and were so dominant that they fielded what was essentially a youth team at the Confederations Cup in 2017, winning the event comfortably with their young stars. The present and future of German football sure is bright.
Mexico were one of the teams to fall to Germany at the Confederations Cup, losing 4-1 in what was a dominant display by Joachim Low's young side. The defending champions will therefore take plenty of confidence into their opener against the Central Americans. From there, only Sweden could potentially squeeze out a point, although even if that occurs a big win over Korea Republic should secure a group victory.
A parlay wager might be the best option here, as the odds on Germany winning the group won't make you money in a hurry. Pairing this bet with Brazil in Group E and Argentina in Group D could be the way to go.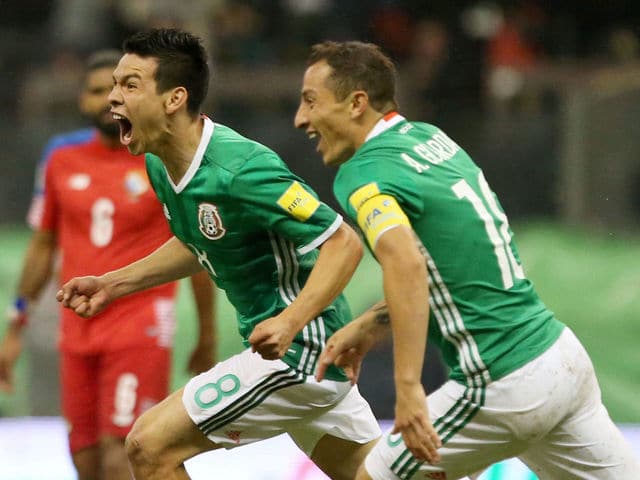 Mexico qualified for their seventh consecutive World Cup with ease, allowing just eight goals during their sixteen matches and securing their place in Russia with time to spare. Despite this feat, manager Juan Carlos Osorio is still under the pump and questioned by many of the nation's fans, particularly as they were humbled at the Confederations Cup by Germany (4-1) and Chile (7-0).
This group looks to be the biggest threat to Mexico's impressive streak of six straight Round of 16 appearances (seven if you ignore the 1990 tournament from which the country was banned from entering). Germany are the group favourites for good reason and should be too strong for the Mexicans, while Sweden were impressive in qualifying ahead of the Dutch and knocking out Italy on their road to Russia.
Our prediction is that the match between Mexico and Sweden will decide who qualifies in second-place behind the Germans. At +525, it is certainly tempting to place a bet on the Central Americans, although as we've discussed above, there are simply far too many reasons why Germany are the unbackable favourites in this group. We believe Mexico can scrape through ahead of Sweden and finish in second.
It has to be said that Janne Andersson has done a remarkable job with the Swedish team. He has reverted to the 4-4-2 formation and tactics reminiscent of those seen in the early 2000's, when the Swedes were last successful on the global stage. Back then, Sweden boasted several big names at clubs like Arsenal, Juventus and Barceona, although this time around the players are making names for themselves in some of Europe's lower leagues.
Mind you, they still have notable stars like Victor Lindelof (Manchester United) and Emil Forsberg (RB Leipzig), and it will be the latter's inclusion that will give them a fighting chance against the Germans. As mentioned above, Sweden saw off strong teams in the Netherlands and Italy en route to the tournament, and Sweden are a decent chance of gaining at least a point against group favourites Germany.
Sweden have had precious little football against nations outside the UEFA confederation though, and while we think they have a slightly stronger side than the Mexicans on paper, the topped ranked CONCACAF nation will get the better of them in the group stage. As a direct result, Sweden will just miss out on the knockout stages, finishing in third place.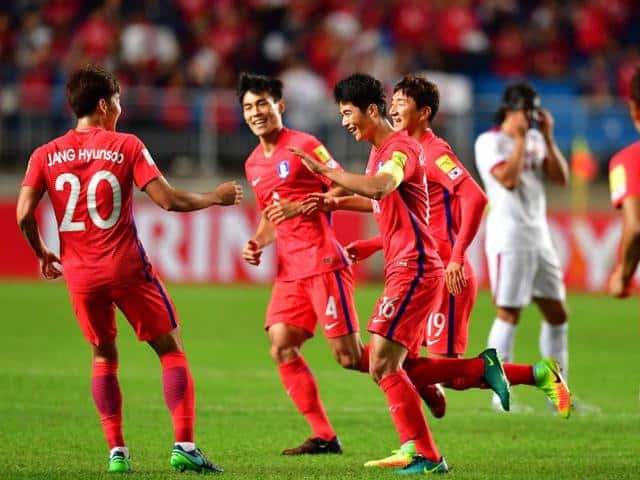 Korea showed how useful home ground advantage can be when they made it to the semi finals of the 2002 tournament, although since then it has been slim pickings for the most successful Asian nation at the World Cup.
The fact that the Koreans barely managed to qualify from a group that featured Iran, Syria, Uzbekistan and Qatar does not fill us with much confidence as the World Cup approaches. We aren't expecting much from a team that are rated as a +50000 chance of winning the tournament, and there's little to suggest that they can gain a single point in this difficult group.
Korea Republic do boast two English Premier League stars in Heung Min Son (Tottenham Hotspur) and Sung Yueng Ki (Swansea City), but they are two glimmers of light in an otherwise sub-par team that won't achieve anything but a last-placed Group F finish.
Our Prediction For Group F
1st: Germany
2nd: Mexico
3rd: Sweden
4th: Korea Republic
MORE COMPETITIONS