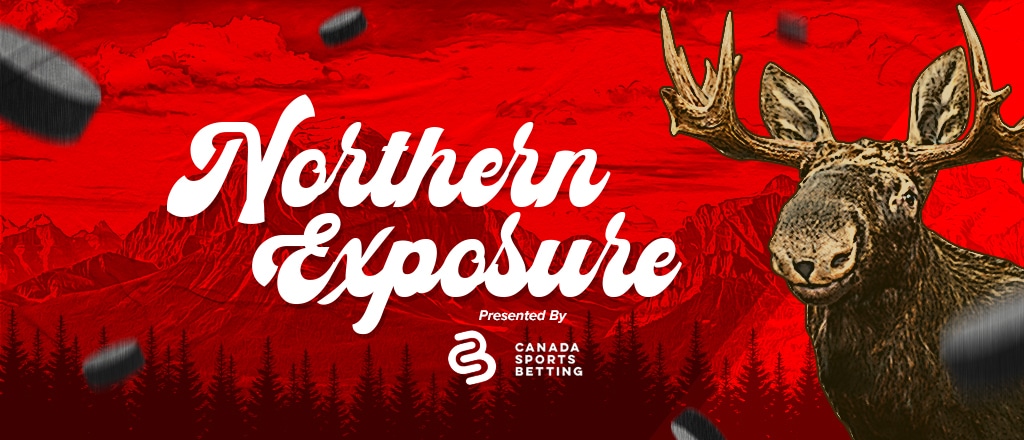 Each week, Canada Sports Betting recaps all the top sports betting and iGaming news in Canada, highlights the event of the week, and takes a look ahead at some of the most intriguing games to bet on over the weekend.
Our top sports stories this week
Game of the week
FIFA World Cup – Canada vs. Belgium – Nov. 23
The FIFA World Cup officially gets underway on Sunday, but Canada's first match will be against Belgium on Nov. 23 at 2 p.m. ET.
Canada (+550) is a huge underdog in the match against Belgium (-223 at bet365) in its first World Cup match since 1986. A draw will pay out bettors at +350.
The Canadian men are also guaranteed at least two more group stage games. They'll play Croatia on Nov. 27 and Morocco on Dec. 1.
Oddsmakers aren't optimistic about Canada's chances of succeeding in the group stage and qualifying for the knockout rounds of the tournament. The team has long +1200 odds to win Group F, +300 odds to qualify for the knockout rounds, and -450 odds to not qualify for the knockout rounds.
NorthStar Bets lobbying for soccer stat holiday
Speaking of Canada's World Cup opener on Nov. 23, NorthStar Gaming is encouraging all Canadian employers to give their employees a 90-minute stat holiday next Wednesday afternoon to commemorate the occasion and watch the game.
"Canadian soccer fans have waited 36 years for this moment, and we want to ensure every Canadian has the opportunity to cheer on the Canadian squad," said Michael Moskowitz, CEO and a founding partner of NorthStar Gaming, in the release. "We hope that a 90-minute 'stat holiday' will provide a sense of togetherness and patriotism, while demonstrating our nation's pride of Canada's men's soccer team. Canadians have a long and rich history of rallying around marquee hockey, baseball and basketball moments, and now it's time to show our support for our soccer team."
NorthStar Gaming, which owns and operates NorthStar Bets in Ontario, also announced it's partnering with the talent of soccer podcast Footy Prime for the tournament. Former Canadian men's soccer players Craig Forrest and Jimmy Brennan will be assisting with the promotion of the 90-minute stat holiday program.
NorthStar Gaming, a uniquely Canadian operator, will also be hosting Canada World Cup pre-parties at The Rec Room in downtown Toronto on Nov. 23 and Nov. 27.
PointsBet's new World Cup live betting platform
On Tuesday, PointsBet announced it will be integrating a suite of new live betting options for the World Cup.
The operator will deliver 130-plus live betting options for soccer by integrating its proprietary in-house OddsFactory technology.
PointsBet users will have access to an unmatched number of one-minute and five-minute Lightning Bet markets, including Free Kick Awarded, Goal Scored, Goal Kick Awarded, Shots On Target, and more. Users will also have the ability to build a Same Game Parlay pre-match, or after a match commences, to maximize their live betting experience.
"PointsBet Canada has long stated our mission of delivering an authentically Canadian gaming experience to Ontario's great sports fans," said Scott Vanderwel, CEO at PointsBet Canada, in the release. "An important part of fulfilling that mission comes from realizing the uniquely global landscape that is Canadian sport, and the incredible breadth of influence our sports fans hold. Soccer is full of live betting opportunities, and is also a language that is almost universally understood while capable of bringing folks together. We look forward to making PointsBet Canada the go-to sportsbook for World Cup betting, with more live wagering options than the competition, and therefore more opportunities to amplify fan engagement."
The operator's OddsFactory live betting technology will also be applied to other major soccer leagues, as well as the NFL, NBA, and MLB.
PointsBet was one of the first operators to launch in Ontario's regulated iGaming and online sports betting market on April 4, and it's an official sports betting partner of Maple Leaf Sports & Entertainment, which owns Toronto FC, the Toronto Argonauts, Toronto Maple Leafs, and Toronto Raptors.
Crown Corporation changes coming in Saskatchewan
Saskatchewan will soon be establishing a new commercial crown corporation, which will be called Lotteries and Gaming Saskatchewan (LGS), to handle lotteries and gaming in the province beginning on April 1, 2023.
The move will consolidate the management oversight for casinos, VLTs, lotteries, and online gaming in the province.
There will be several changes to the complicated structure of gaming in the province once the new crown corporation is established. The Saskatchewan Gaming Corporation will become a wholly-owned subsidiary of LGS, while continuing to operate Casinos Regina and Moose Jaw. Management of the VLT program will no longer be the responsibility of the Saskatchewan Liquor and Gaming Authority (SLGA) and online gaming will also no longer be under the jurisdiction of SaskGaming. Lotteries will continue to be operated by SaskLotteries and the Western Canada Lottery Corporation (WCLC), but they'll be overseen by LGS beginning in April of next year.
The Saskatchewan Indian Gaming Authority, which launched its own online gaming platform earlier this month, will continue to operate its First Nations casinos and online gaming portal with oversight moving from SLGA to LGS next April.
"Creating a new Crown corporation to oversee lotteries and gaming management allows Saskatchewan to have a single view of the sector while maintaining separate, highly competitive business lines," Minister of Crown Investments Corporation, Don Morgan, said in a release. "This will be increasingly important as digital gaming changes the lotteries, gaming and entertainment landscape in the province."
Sports bettors in the province can legally wager online with SIGA's new platform, which is being supported by the British Columbia Lottery Corporation's PlayNow offerings, and they can also place bets at select retail locations across the province using the Sport Select platform, which is regulated by the WCLC.
In addition to legal options, many Saskatchewan sports bettors are still wagering with grey market operators.
Rivalry goes old school
Toronto-based Rivalry is making an attempt to deepen its iCasino offerings for customers.
On Wednesday, the operator launched Casino.exe, its new proprietary vintage interactive casino platform that will house current and future games on the website. Four new classic games — Penalty Shootout, Bomb Squad, Wheel of Time, and Courier Sweeper — will initially be available on the platform along with already existing games, like Aviator.
The new casino offering is available online in markets operating under the Company's Isle of Man license, with a launch in Ontario expected to follow early next year.
"Our technology and creative capabilities continue to drive meaningful opportunities across our business where we can innovate on product and ultimately reimagine the betting experience for a younger audience that craves interactive entertainment," said Steven Salz, CEO & co-founder of Rivalry, in an email. "The launch of Casino.exe will allow us to further diversify our offering in a way that stays true to our brand and separates our product from others. As we scale thoughtfully into the casino segment, we'll reduce the impact of seasonality in esports, increase customer value, and offer more stable margin profiles."
Casino.exe's portfolio will expand over time as it adds new retro game titles and features that should be appealing to millennials and Gen X consumers.
Rivalry, which is known for its comprehensive esports offerings, launched its first-ever iCasino game, Aviator, in September. It was a huge success, accounting for more than 10% of the company's revenue in Q3 with zero marketing spend.
More offerings from theScore Bet
Rivalry isn't the only operator beefing up its platforms in Ontario.
Toronto-based theScore Bet announced in a press release on Thursday that it has expanded its sportsbook and iCasino with the debut of Parlay+, a new daily jackpot game, and an exclusive online casino studio.
The new Parlay+ feature for sports betting allows players to mix and match lines and player props from the same game across the major sports leagues. It's a feature that many of its competitors in the Ontario market already had upon launching in the province, and it's the latest in a series of upgrades from the operator over the past few months.
TheScore Bet completed its custom technology stack in July 2022 and migrated to an in-house trading platform, which significantly expanded its betting options including increased in-game wagering and event props, and an expanded library of markets.
Gotta Go Jackpots is the first and only daily jackpot in Ontario which drops every single day before 11:00 p.m. ET. There is also a progressive jackpot feature that starts at $25,000 and rolls over each day if a winner isn't drawn.
A new live casino studio offering Blackjack and Roulette tables that's exclusive to theScore Bet is also now available on the app.