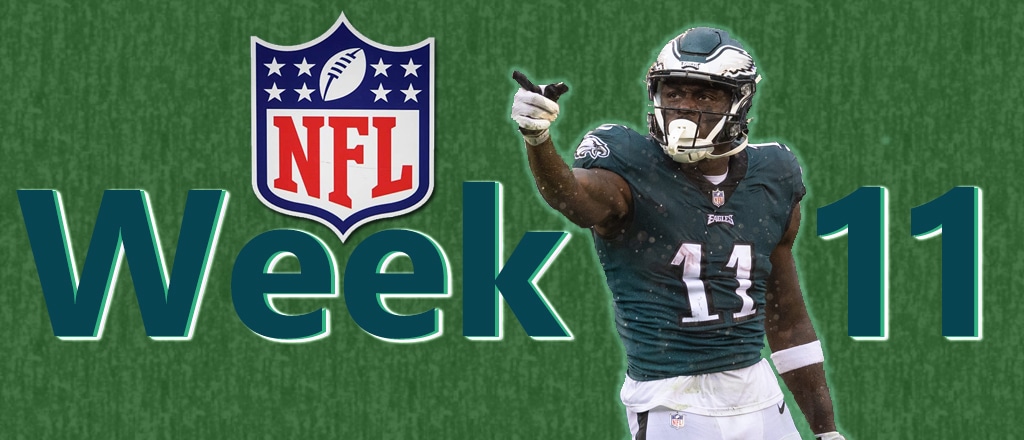 When I turned on the Bills-Vikings game, it was 24-10 for the Bills. As I settled in for an afternoon of football watching I had no concept of what chaos I would inflict on the NFL season. When the dust settled and the curse wrought by my observation had taken its toll, the Bills had lost in overtime, the Packers had miraculously become the Packers again, and the Eagles had suffered their first defeat of the season at the hands of (checks notes) THE WASHINGTON COMMANDERS.
If you subscribe to multiverse theory then you will know that there is a parallel timeline out there in which I do not sit down to watch football and I do not break the time space continuum in the process. Unfortunately for us (and fortunately for Aaron Rodgers), that is not the timeline we live in. Alas, we must push forth into the unknown and try not to break too much more of the fabric that holds everything together. That or make better football picks.
As always if you're new to ATS betting in football, check out our convenient primer on Point Spread Betting.
Week 11 Record: 7-7 ⌚ / Season Record: 78-72 🌌
Without further ado, on to the Week 11 picks against the spread.
Skip Around to Any Week 11 Game Here:
Thursday Night Game
Green Bay Packers (-3) vs Tennessee Titans
Earlier this week, the line on this game favoured the Titans, but after Green Bay's impressive win over Dallas in Week 10, betting trends have adjusted.
I am not entirely convinced that the Packers will now shoot up the standings on the way to a playoff berth, but as most of us in Canada will see when we look out the window today, there's snow on the ground. A nighttime game at Lambeau, in the winter, is a daunting proposition for any visiting team, let alone a Titans team on a short week. Since 1970, the Pack is 90-49-3 when it's below freezing in Wisconsin.
A snowy fortress benefits the Packers in this one, before a let down against the Eagles next week.
Pick: Packers Cover
Sunday Afternoon Games
Buffalo Bills (-8.5) vs Cleveland Browns
Had I never tuned in to watch them on Sunday, would the Bills still be the best team in the league?
I'm gonna try not to overthink this one too much. This feels like the perfect spot for Buffalo to steady the wobble after two straight losses.
Josh Allen is clearly bothered by his nagging elbow injury, but despite that, he's still a superior quarterback option than most of the league's pivots. In both losses, Allen still combined for 535 yards passing and 190 yards rushing, however, it's the uncharacteristic interceptions that have undone the Bills of late. Allen has thrown four in their recent skid.
The Browns, meanwhile, still exist in a pre-Deshaun Watson holding pattern of sorts. Slated to return in Week 13, Watson was permitted to resuming practicing with his Cleveland teammates this week. In the interim, Nick Chubb and the solid job that Jacoby Brissett has been doing make for a fun team on offence. However, it's on the defensive side of the ball that the Browns typically lose games, having given up the second most points per game in the league at 26.4.
Look for the Bills to resemble the Super Bowl favourites from the start of the season in this one.
Pick: Bills Cover
New England Patriots (-3.5) vs New York Jets
When these teams met in Week 8, Bill Belichick and the Pats completely dissected Zach Wilson's Jets, and that was in the unfriendly confines of MetLife Stadium.
Now facing off at Gillette Stadium, there's no reason to believe the script will be any different.
In Wilson's young career, he is thus far 0-3 against New England and has thrown seven interceptions in the process. Belichick lives to torture green quarterbacks and what's greener than a young New York Jet?
Pick: Patriots Cover
Best NFL Sign Up Bonuses in Canada
If you're looking to sign up for a Canadian Sportsbook for the first time and put these picks to good use, check out these great sign up bonuses currently on offer:
New users at BetVictor can get a 100% deposit bonus up to $500! – Sign Up Now
New users on Bet99 will get a Matched Bonus of 100% on their first deposit, up to $600! – Check It Out
New users at PariMatch get a 100% deposit bonus of up to $500 with a minimum deposit of only $10. – Sign Up Today
Atlanta Falcons (-3) vs Chicago Bears
Pick: Bears Beat the Spread
Philadelphia Eagles (-6.5) vs Indianapolis Colts
Pick: Colts Beat the Spread
New Orleans Saints (-4.5) vs Los Angeles Rams
The Rams are in freefall right now, in what might be the biggest fall from Super Bowl grace in recent memory. Matt Stafford has a 50/50 chance to return from concussion, but even if he plays, he's been a shade of his former self and will be without Cooper Kupp on top of it all. Add to that the fact that LA has zero run game to speak of and it just keeps getting worse.
The Saints, meanwhile, are not immune to scorn. Their continued insistence on playing Andy Dalton has resulted in a 3-7 record and losses in three of their last four games. I'm not gonna come out here and say they're tanking for a chance at a better quarterback next year, but they're at the very least tank-adjacent.
All that being said, the Rams' sadness outweighs the Saints' woes right now. New Orleans can still rely on Alvin Kamara and a defence that's sixth-best at limiting passing yards per game. Roll with the home team in this one.
Pick: Saints Cover
Baltimore Ravens (-12) vs Carolina Panthers
I don't love picking in favour of double-digit lines, however, I have a good feeling about this one. Baltimore is rested off a bye and boasts a defence that sits third-best in the league at total and per game rushing yards allowed. Throw into that equation a Panthers squad that welcomes Baker Mayfield back at quarterback. Mayfield without a running back to spell him will be forced to throw more than he's comfortable with. Baker throwing more than he's comfortable with means turnovers. The Ravens are more than comfortable with that.
Pick: Ravens Cover
New York Giants (-3) vs Detroit Lions
Well great, my two favourite teams this season are up against each other. What to do, what to do?
New York is a team that finds ways to win games, plain and simple. The Jets aren't glamourous but have ended up on the right side of the scoreboard more often than not this year.
The Lions, meanwhile, are a video game team with no defence. When healthy, they can put a scare into any team in the league but will ultimately drop this game in the end.
Last week, the Giants needed all four quarters to outlast a Texans team that boasts the league's worst run defence. Guess who has the second worst? The Lions.
The Giants offence runs through Saquon Barkley, whose 198 rushing attempts trail only Derrick Henry (202). The Lions offence runs through a magic mystery kaleidoscope of fun.
I vote fun.
Pick: Lions Beat the Spread
Washington Commanders (-3.5) @ Houston Texans
Pick: Texans Beat the Spread
Commanders 23 – Texans 20
Denver Broncos (-2.5) vs Las Vegas Raiders
Gross.
Pick: Broncos Cover
Dallas Cowboys (-1.5) @ Minnesota Vikings
So if I don't watch this game, do the Cowboys win it?
The Vikings utilized some sort of demonic blood pact to pull out a win in Week 10 against Buffalo. Losing 27-10 in the third quarter, the ground opened up and swallowed Allen and the Bills whole. What we witnessed was nothing short of dark magic.
Meanwhile at Lambeau, the Cowboys were victims of some Cheese sorcery and blew a two-touchdown lead before ultimately losing to the Packers.
Where does the truth lie, really? Are the Cowboys the team that led comfortably on the road before imploding? Are the Vikings the team that gave up 27 points at home in three quarters?
I cannot rightly bet on things I don't understand. I understand football (most of the time). I do not understand the dark arts. I will continue to Dana Scully it here and side with science and reason. The Cowboys win it.
Pick: Cowboys Cover
Cincinnati Bengals (-4.5) @ Pittsburgh Steelers
After Week 7, and fresh off consecutive wins, football writers were keen to declare the Bengals of 2021 were back. That is, until we learned that Ja'Marr Chase would be out with an injury for several weeks. What followed for Cincinnati was an embarrassing loss to the Browns, a lopsided victory over the Panthers, and a bye week.
This sequence of events makes it hard to ascertain exactly what the Bengals are entering Week 11. Deprived of Chase for another week, they head to Pittsburgh to face a Steelers squad whose confidence seems to be growing by the game.
The Steelers dispatched a punch-less Saints team in Week 10 and it's clear that the squad is getting more and more comfortable around rookie quarterback Kenny Pickett. Pickett threw for 199 yards and contributed another 51 on the ground, complete with a rushing touchdown. Najee Harris is starting to resemble the premier back we all thought he'd be and the team as a whole seems to be gelling.
I will err on the side of caution and say that Cinci has the talent to win this game outright, but Pittsburgh will make the Bengals fight for it, beating the spread in the process.
Pick: Steelers Beat the Spread
Sunday Primetime Game
Kansas City Chiefs (-6.5) @ Los Angeles Chargers
The last time these teams met, their outlooks mirrored each other. Two talented teams bound for greatness, led by two of the league's most exciting quarterbacks.
By Week 11, things have changed dramatically. The Chiefs have resumed their annual position among the league's elite and have seemingly felt little sting from the loss of Tyreek Hill.
The Chargers, meanwhile, are in disarray. Questions of confidence have arisen over Justin Herbert, the receiving corps, the defence, and the coaching. Sitting at 5-4, this pre-season darling is on the verge of having this season slip away.
Mahomes vs. Herbert matchups have typically been shootouts. The two teams have combined for 226 total points scored over their last four matchups. Normally, I'd confidently say this will be a down-to-the-wire affair, but this year's Chargers force me to shy away. As the season goes on, I think LA starts planning for 2023 more and more.
Pick: Chiefs Cover
Monday Night Football
San Francisco 49ers (-8) @ Arizona Cardinals
This one risks being an overthinker. On paper, the 49ers have been an inconsistent team that have lost games they should have won, and won games by smaller margins than they should have.
Meanwhile, on paper, the Cardinals have enough going for them on offence (even if Kyler Murray isn't ready to go for this one) to hang around and spoil an 8-point spread.
Realistically, and in the moment, however, we have to emphasize the fact that this inconsistent 49ers team never had a healthy Christian McCaffrey, Deebo Samuel and George Kittle all at the same time. Arizona is dreadful at home, San Francisco is fully healthy and Kyler is at the very least playing banged up. Don't do your head in.
Pick: 49ers Cover
---
Missed a week? Get caught up here:
---
2022 NFL Season FAQ
What NFL Teams Have a Bye Week in Week 11?
Week 11: Jacksonville Jaguars, Miami Dolphins, Seattle Seahawks, Tampa Bay Buccaneers
What is the 2022 NFL Bye Week Schedule?
Week 6: Detroit Lions, Houston Texans, Las Vegas Raiders, Tennessee Titans
Week 7: Buffalo Bills, Los Angeles Rams, Minnesota Vikings, Philadelphia Eagles
Week 8: Kansas City Chiefs, Los Angeles Chargers
Week 9: Cleveland Browns, Dallas Cowboys, Denver Broncos, New York Giants, Pittsburgh Steelers, San Francisco 49ers
Week 10: Baltimore Ravens, Cincinnati Bengals, New England Patriots, New York Jets
Week 11: Jacksonville Jaguars, Miami Dolphins, Seattle Seahawks, Tampa Bay Buccaneers
Week 13: Arizona Cardinals, Carolina Panthers
Week 14: Atlanta Falcons, Chicago Bears, Green Bay Packers, Indianapolis Colts, New Orleans Saints, Washington Commanders
What are the Week 11 NFL Power Rankings?

Kansas City Chiefs
Buffalo Bills
Baltimore Ravens
Philadelphia Eagles
Dallas Cowboys
Cincinnati Bengals
San Francisco 49ers
Miami Dolphins
Tampa Bay Buccaneers
Minnesota Vikings
New York Jets
Jacksonville Jaguars
Cleveland Browns
Las Vegas Raiders
New England Patriots
Arizona Cardinals
Tennessee Titans
Green Bay Packers
Atlanta Falcons
Washington Commanders
New Orleans Saints
Los Angeles Rams
Indianapolis Colts
Seattle Seahawks
New York Giants
Los Angeles Chargers
Carolina Panthers
Denver Broncos
Chicago Bears
Detroit Lions
Pittsburgh Steelers
Houston Texans

(Per ESPN Power Index)
What is the Week 11 NFL Schedule?

Thursday, November 17, 2022
Tennessee @ Green Bay 20:15

Sunday, November 20, 2022
Chicago @ Atlanta 13:00
Cleveland @ Buffalo 13:00
Philadelphia @ Indianapolis 13:00
New York @ New England 13:00
Los Angeles @ New Orleans 13:00
Detroit @ New York 13:00
Carolina @ Baltimore 13:00
Washington @ Houston 13:00
Las Vegas @ Denver 16:05
Dallas @ Minnesota 16:25
Cincinnati @ Pittsburgh 16:25
Kansas City @ Los Angeles 20:20

Monday, November 21, 2022
San Francisco @ Arizona 20:15

What are CSB's Week 11 Picks Against the Spread?

Packers (-3)
Bills (-8.5)
Patriots (-3.5)
Bears (+3)
Colts (+6.5)
Saints (-4.5)
Ravens (-12)
Lions (+3)
Texans (+3.5)
Broncos (-2.5)
Cowboys (-1.5)
Steelers (+4.5)
Chiefs (-6.5)
49ers (-8)

When are the next week's NFL Lines set?
Typically oddsmakers will set the next week's Game Lines after the Sunday slate of games. NFL Odds will evolve as bets are made throughout the week and NFL Picks made too early may lack vital information. The NFL Point Spreads are set with a somewhat unclear picture and NFL predictions become more informed as the games get closer.