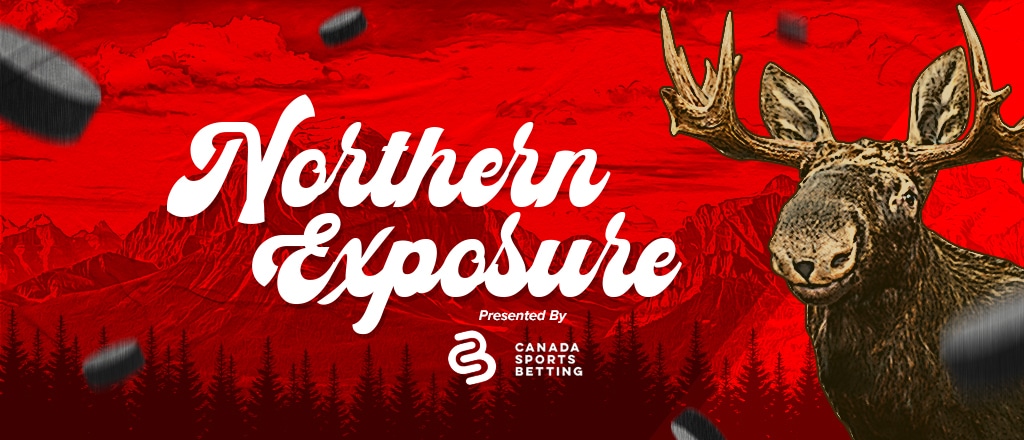 Each week, Canada Sports Betting recaps all the top sports betting and iGaming news in Canada and highlights the events of the week.
Our top stories this week
Event of the week
Ryder Cup – Sept. 29-Oct. 1
Most Canadian bettors are busy handicapping NFL games or pondering their NHL futures bets this time of year, but golf will temporarily steal back the spotlight this weekend.
The 44th Ryder Cup will get underway from Italy in the early morning hours Friday here in the Eastern Time Zone as Europe and the United States go head-to-head in fourball, foursomes, and singles competitions over three days.
Europe opened as a big +175 underdog at BetMGM to win the event outright, but its odds have improved to +110 as of Wednesday afternoon. The sportsbook is reporting that 46% of bets are on the Americans to win, 41% on Europe, and 13% for the teams to tie at 14 points apiece. As for the handle at BetMGM, 49% is on the Americans and 48% is on Europe. The rest of the action is on a tie.
The Europeans haven't lost on home soil since 1993 (a span of six events) despite the Americans holding a 27-14-2 all-time advantage in the biennial competition. This could be a Ryder Cup for the ages that comes down to the final few singles pairings on Sunday.
Canada Sports Betting's full preview of the event is linked in the above section.
Sports Interaction gets a revamp
Bettors using the Sports Interaction betting platform will notice some major upgrades after the operator temporarily shut down earlier this week in preparation for its new digital platform, Sports Interaction 2.0.
Sports Interaction says upgrades have been made in the following areas:
Same Game Parlays
Enhanced rewards and promotions like price boosts, bet insurance, and special odds boosts
New free-to-play contests (available in a few weeks!)
More live betting options
More player props than ever before
Over 1,000 new games from the best Casino in the business — slots, live dealer, jackpots and more!
Daily prizes in our all-new Spin the Wheel
$1,000's in prizes in our casino leaderboards
Seasoned sports bettors may notice that the new site layout is similar to BetMGM's. That's because Entain, which purchased Sports Interaction (via Avid Gaming) in February 2022, also has ownership in the BetMGM brand, among several others.
"While it is sentimental to say goodbye to our homegrown platform that's been built up over two decades, we're thrilled to introduce Canadians to Entain's world-class sportsbook that provides a broader and deeper selection of betting opportunities they will enjoy," said Leon Thomas, Entain's managing director, Canada, in a press release.
Canadians have been betting on the Sports Interaction platform since 1997, and SIA used brand ambassador Chris Pronger to break the news of the upgrades. The operator also boasts current NHL players Mitch Marner and Leon Draisaitl on its marketing roster. However, new ad restrictions that will take effect in Ontario in February will mean you'll be seeing much less of these hockey players in future ads across the province, unless they're delivering responsible gambling messaging.
Women's sports booming at BetMGM
BetMGM is seeing a substantial increase in active WNBA bettors, it announced in an email this week.
The operator is reporting a 27% YoY increase in active WNBA bettors and a 40% YoY increase in betting on women's tennis and golf. By comparison, men's leagues, like MLB and the NHL, experienced an 18% and 25% increase in bets YoY, respectively.
BetMGM says the 2023 FIFA Women's World Cup was the most-bet Women's World Cup ever at the sportsbook, despite the United States bowing out of the tournament early. The 2023 NCAA Women's Basketball Tournament was also a huge hit, with the sportsbook reporting a 30% increase in handle on the event.
With the WNBA season now in the semi-finals stage, BetMGM is keeping its fingers crossed for a specific matchup in the finals.
"The New York Liberty and Las Vegas Aces is our dream matchup for the finals and could generate some serious action. The worst outcome is anyone besides the two clear favourites, the Liberty and Aces, winning it all. Handle is steadily picking up as the playoffs progress," said Seamus Magee, sports trader, BetMGM in the email. "The expansion of legalized sports betting and the WNBA's most-watched regular season in over two decades are definitely key factors driving the increase."
BetMGM is reporting that 39.6% of the handle is on the Aces and 23.2% is on the Liberty to win the WNBA Championship.
BetMGM is operating in 26 legal markets, including Ontario, with mobile and retail offerings.
PointsBet Invitational underway
The PointsBet Invitational bonspiel is officially underway at the Sixteen Mile Sports Complex in Oakville, Ontario. Sixteen men's and 16 women's teams from Canada are taking part in the competition, chasing a prize purse in excess of $350,000 in a sudden-death single-knockout format (just like March Madness).
PointsBet Canada also offered curling fans and bettors the chance to fill out a PointsBet Invitational curling bracket for the chance to win $1 million. Chief Commercial Officer at PointsBet Canada Nic Sulsky told Canada Sports Betting thousands of brackets were submitted, but only two perfect brackets remain heading into play on Thursday after Kevin Koe and his team suffered an early upset, destroying several brackets in the process. Unfortunately, there wasn't a perfect bracket submitted for last year's inaugural event, which was held in Fredericton, New Brunswick. We'll keep our fingers crossed that someone claims the life-changing prize this year.
On Thursday, PointsBet is inviting 150 university students to attend the evening draw in association with Brock University's Sports Management program.
PointsBet will also be holding a Celebrity Draw To The Button contest on Friday night. Legendary Canadian sprinter Donovan Bailey and several NHL alumni, including Doug Gilmour and Darcy Tucker, will be participating in the event.
All of the action this week can be seen on TSN.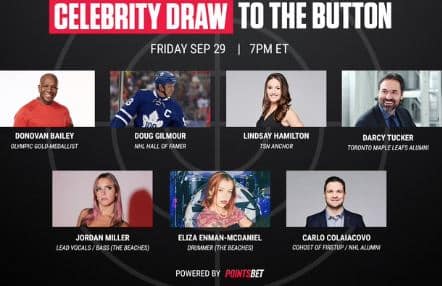 Rivalry releases new original casino game
Toronto-based Rivalry released a new original casino game, Cash & Dash 3D, this week.
The game was developed in-house and players are tasked with infiltrating a high-security bank while avoiding a series of booby traps in order to steal the treasure and escape. Players bet their desired amount at the beginning of each round with multipliers that increase their winnings as they successfully navigate portions of the secured building.
"Cash & Dash is a first-of-its-kind title that merges online casino betting with modern video game studio development and gameplay," said Rivalry's Senior Product Manager of Games Andre Nogueria in a press release. "We've incorporated tried-and-true mechanics from the games industry to add a layer of entertainment value to the casino experience that resonates with our Millennial and Gen Z audience."
Rivalry Co-Founder and CEO Steven Salz teased the new game this week on social media:
Rivalry, which is primarily known for its comprehensive esports offerings, says it will continue investing in video game development while targeting its Millennial and Gen Z user base.
Cash & Dash is available on desktop and mobile in select regions and will soon roll out to all of Rivalry's markets globally.