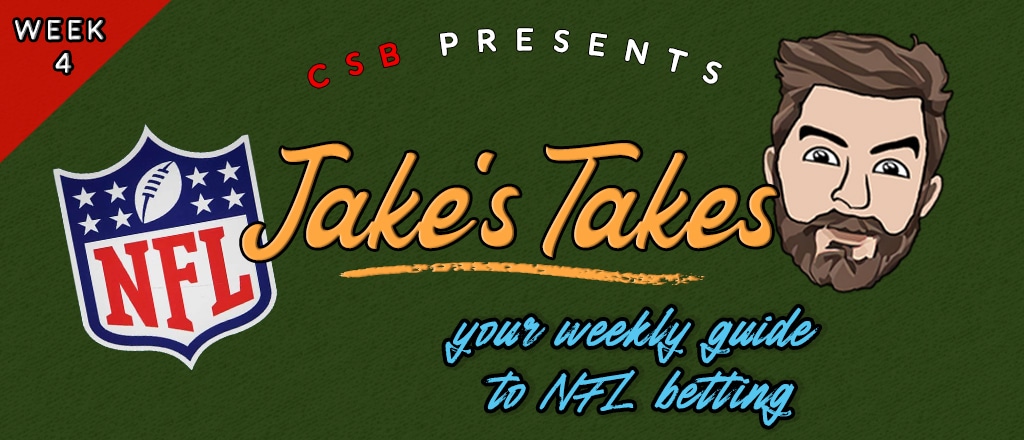 Well then, that was a bit of a wild week we just had.
Between Miami's franchise-record, 70-point performance against the Broncos, totalling 726 yards of offence in the process, to Dallas and Jacksonville tripping over themselves en route to disappointing losses, to Arizona and Houston pulling off big upset wins, Week 3 had a lot to digest. On the more predictable end, runaway victories were enjoyed by the Bills (37-3 over Washington), the Chiefs (41-10 over Chicago) and the 49ers (30-12 over the Giants).
Of course the week I predict the Browns to have a typical Cleveland-esque game they make the Titans look foolish, obliterating the Tennesseans, 27-3. Forced to throw more in the absence of Nick Chubb, Deshaun Watson completed 27-of-33 passes for 289 yards and two scores, in what was a glimpse at what the Browns hoped to get when they first acquired him.
As for what we have to look forward to in Week 4: razor thin lines. All the potential blowouts being crammed late into the day Sunday with the Eagles, 49ers, Cowboys and Chiefs all being stacked together. Everything leading up to those games is going to take some serious analysis. Are the Jags having a bad stretch or actually tangibly regressing this year? Do the Dolphins deserve to be underdogs on the road against Buffalo after putting up 70 points? Do the Broncos deserve to be favoured after allowing 70? All that and much more in store for us here in the fourth week of the NFL season, so let's not dally any longer.
---
Here are a few key Week 4 matchups:
The aforementioned big dogs of the league kick off later in the day Sunday with theEaglestaking on theCommanders, the49ersfacing theCardinals, the Cowboyslooking to bounce back at home against thePatriotsand theChiefsvisiting theJets. Is there any reason to believe these games aren't forgone conclusions?
The 2-1Lions travel to Lambeau to take on the 2-1Packers in what should be a really fun Thursday Night matchup.
TheBills host the red-hotDolphins and try to kill some of the hype they've enjoyed early in the year. A big test for Buffalo.
TheChargers welcome theRaiders Sunday afternoon. With Jimmy G likely out for this one with a concussion will rookie Aiden O'Connell get the nod at QB over 37-year-old back up Brian Hoyer?
With some key matchups in hand, let's dive into the odds and picks for Week 4 in the NFL.
All odds courtesy of bet365
* = Home Team
Underdog
---
Week 4 lines to bet NOW
New England Patriots– Moneyline: +240
Yes, I am picking against the Cowboys. Something that typically blows up in my face, but hear me out. The Cowboys offence was exposed against what should be and IS an inferior opponent in Arizona. Through their opening two blowout victories (40-0 and 30-10) Dak Prescott only had stat lines of 13-for-24 for 143 yards and 31-for-38 for 255 yards, respectively. No exactly numbers that scream blowout. No, Dallas blew out its two New York opponents on the strength of its defence, and now, three weeks on, the D is a little more battered and bruised. Having lost star CB Trevon Diggs to an ACL tear suffered in practice (which is always just, the worst) and proceeding to give up 400 yards of total offence to a team whose QB has only been on the job for a month (Joshua Dobbs), safe to say that defence is not as fresh as it was Week 1. Combine that with New England's ability to torture even the best offences, and you can smell upset. Not to mention, Zeke is starting to cook a little in Patriots land, and who's gonna deny that Elliott coming back to Dallas and putting up big numbers isn't just oh so Cowboys.
Houston Texans– Moneyline: +140
The Texans are getting a little disrespected here at home. Fresh off an impressive 37-17 victory over the Jags, Houston now turns to hosting the still hard to pin down Steelers. In that game against Jacksonville, second-overall pick C.J Stroud had his second two-TD game in a row. In his first three games in the NFL, Stroud has completed 78 of his 121 pass attempts for 906 yards and four TDs, but maybe more importantly, zero interceptions. Turnovers tend to haunt young QBs early in their careers so Stroud's clear record thus far is something to note. In addition to the QB, there's reason to believe the Texans' run game is improving as well. Last year's breakout rookie RB Dameon Pierce hasn't been able to reproduce that success as of yet in 2023. Pierce's average runs are down from 2022 and his totals pale in comparison to his rookie year. Signs point to a turnaround, however, as positive play from backup Devin Singletary has created a bit of a tandem in Houston, forcing Pierce to get more involved in the passing game. However the Texans want to dole out touches, they seem to be trending in a more positive direction.
Seattle Seahawks – Moneyline: +100
Perhaps not the most glamourous choice for a Monday nighter, all the same, I think there's a good play here. I'm not gonna dig into this one too too much, if only to say that Seattle is trending up and New York is trending down. After a disappointing result in Week 1, the Seahawks have rattled off back-to-back 37-point performances and we're starting to see more of that 2022 Seattle team. The defence is not that legendary Seattle defence of old but should do enough here to pressure Daniel Jones into making bad plays, especially if they're deprived of Saquon Barkley for yet another game.
Week 4 lines to bet LATER
Buffalo Bills – Moneyline: -150
I like the Bills in this spot. At home and playing well, they should be able to take care of Miami here and make a statement. That being said, a LOT of people are gonna take Miami for obvious reasons. I suspect this line is gonna get more enticing as the week rolls on, so sit on it and pounce when the time is right.
Bet on Bills vs. Dolphins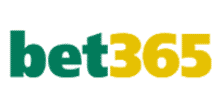 BUF -150
MIA +130
Week 4 line that makes me go hmm…
Despite the expectations of failure in Arizona this year as they continue to wait for Kyler Murray to rehab his ACL injury suffered last year, the Cards have managed to consistently put up points. They've amassed 72 points thus far over three games and are clicking surprisingly well. Add to that the positive play of QB Joshua Dobbs, and the even more positive play of RB James Conner, and the Cardinals have at least the potential to surprise from week to week. Don't get me wrong, they aren't winning this game, but facing a two-touchdown line, I see them at least covering. And in covering, I see the game going over the predicted total as well.
---
Betting mismatches of the week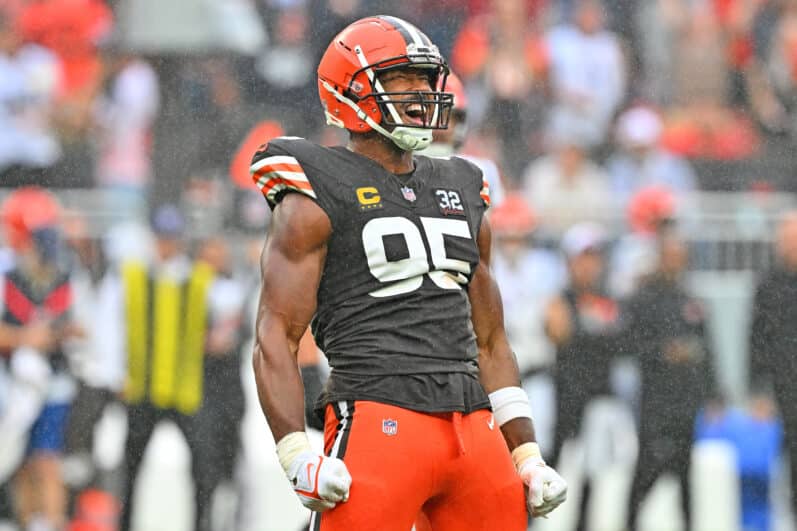 The Cleveland Defence vs. The Baltimore Offence
I typically feature a player who can exploit a defensive mismatch in this spot, but I'm gonna flip that around this week. The Browns D has been dominant thus far. To back that statement up with numbers, Cleveland leads the league in yards allowed per game (163.7), passing yards allowed per game (111.7), and opponent third-down conversion rate (19.5%). They are second only to the Eagles in rushing yards allowed per game at a tiny 52. All of this spells nightmare for Lamar Jackson and the Ravens on Sunday. Baltimore is 2-1 on the season and hasn't looked entirely convincing. This is not the spot to back them as a whole or Jackson for any personal prop milestones. Cleveland's loss of Nick Chubb has taken up a lot of the attention that its scary good defence deserves.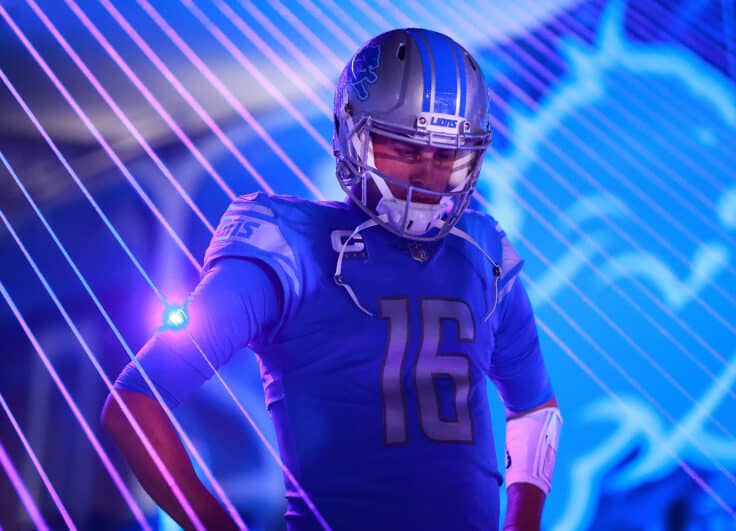 Jared Goff vs. The Green Bay Packers
This one isn't pointing out a specific mismatch in this particular game but rather a historical mismatch working very much in the Lions' favour. Jared Goff owns a 4-1 career record against Green Bay and a 9-2 TD-to-INT ratio over those five games. His average QB rating in that span is 98. Having a bit of a rep of being a dome dependent QB, Goff has a career road record of 26-23-1 and an average QB rating of 88.4. Lambeau has not reached its frigid peak yet this year and fall in Green Bay is not all that intimidating. So back history and Jared Goff's continued dominance in Packer country this week.
Bet on Lions vs. Packers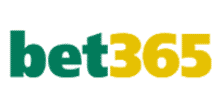 DET -125
GB +105
Betting trends of the Week
Here are a few trends to keep in mind when placing your bets this week:
The Green Bay Packers have only hit the moneyline in 10 of their last 20 games 🧊
The Tampa Bay Buccaneers have scored last in 12 of their last 18 games 🔥
The New Orleans Saints have only hit the over in seven of their last 20 games 🧊
The Buffalo Bills have hit the team total over in eight of their last 11 games at home 🔥
The Miami Dolphins have scored first in only three of their last 11 away games 🧊
TheArizona Cardinalshave hit the team total over in 12 of their last 20 games 🔥
---
Three Player Props to Play
Here's a few player props I love this week:
Anytime Touchdown Scorer: David Montgomery (+110)
Montgomery seems primed to return to the lineup after missing Week 3 with a thigh bruise. Having rushed for 74 and 67 yards in Weeks 1 and 2, respectively, and collecting a score in each, he's a good bet to find the end zone once again this week. Just monitor the injury report leading up to kickoff and make sure he's healthy before placing your wager.
Player Passing Touchdowns – Over 1.5: Justin Fields (+215)
Chicago is in disarray, Justin Fields is unhappy, and I still feel confident in picking him to throw two TDs this week. Playing a team in the Broncos that just gave up 10 touchdowns in a single game, giving up anything under 10 would be considered an improvement. Fields has thrown exactly one TD in all three games this year but he's no stranger to throwing multiples, having done it five times last year. I think this is one of those games for 2023.
Player Passing Yards Milestone – 300 Yards: Josh Allen (+175)
Josh Allen has averaged 276 passing yards versus the Dolphins in his career and he will be facing the best version of them he's ever faced this week. This is undoubtedly the marquee game of the week and the eyes of the collective football world will be watching. The potential for an epic shootout for the ages is there and it stands to reason that Allen will have to reach deep for a little more than his average best, so 300+ air yards should be on the table for Buffalo's cornerstone QB.
⭐ Gold Star Pick ⭐
Nothing spectacularly eye popping for my gold star pick this week. I'm gonna back the Chiefs to put the final nail in the coffin of Zach Wilson's career as Jets QB. After yet another uninspiring loss this week, New York will turn to literally anyone else to attempt to salvage the season (possibly recently signed Trevor Siemian).
Same Game Parlay: KC Chiefs @ NY Jets – Match Result KC Chiefs, Over 30.5 Points KC Chiefs, First to 30 Points KC Chiefs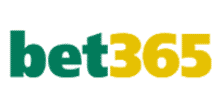 +200
---
2023 NFL Season FAQ
What NFL Teams Have a Bye Week in Week 4?
Week 1: None
What is the 2023 NFL Bye Week Schedule?
Week 5: Browns, Chargers, Seahawks, Buccaneers
Week 6: Packers, Steelers
Week 7: Panthers, Bengals, Cowboys, Texans, Jets, Titans
Week 8: None
Week 9: Broncos, Lions, Jaguars, 49ers
Week 10: Chiefs, Rams, Dolphins, Eagles
Week 11: Falcons, Colts, Patriots, Saints
Week 12: None
Week 13: Ravens, Bills, Bears, Raiders, Vikings, Giants
Week 14: Cardinals, Commanders
What are the 2023 Week 4 NFL Power Rankings?

Miami Dolphins
Buffalo Bills
Kansas City Chiefs
San Francisco 49ers
Dallas Cowboys
Philadelphia Eagles
Los Angeles Chargers
Baltimore Ravens
Cleveland Browns
Cincinnati Bengals
Detroit Lions
Seattle Seahawks
New England Patriots
Minnesota Vikings
Pittsburgh Steelers
Los Angeles Rams
Green Bay Packers
Jacksonville Jaguars
New Orleans Saints
Atlanta Falcons
New York Jets
Tennessee Titans
Tampa Bay Buccaneers
Indianapolis Colts
Washington Commanders
Las Vegas Raiders
Houston Texans
Denver Broncos
New York Giants
Carolina Panthers
Arizona Cardinals
Chicago Bears

(Per ESPN Power Index)
What is the 2023 Week 4 NFL Schedule?

Thursday, September 28, 2023
Detroit @ Green Bay 20:15

Sunday, October 1, 2023
Atlanta @ Jacksonville 09:30 (in London, England)
Miami @ Buffalo 13:00
Denver @ Chicago 13:00
Baltimore @ Cleveland 13:00
Cincinnati @ Tennessee 13:00
Los Angeles @ Indianapolis 13:00
Tampa Bay @ New Orleans 13:00
Washington @ Philadelphia 13:00
Minnesota @ Carolina 13:00
Pittsburgh @ Houston 13:00
Las Vegas @ Los Angeles 16:05
New England @ Dallas 16:25
Arizona @ San Francisco 16:25
Kansas City @ New York 20:20

Monday, October 2, 2023
Seattle @ New York 20:15

What is NFL Against the Spread betting?

If you're new to ATS betting in football, check out our convenient primer on Point Spread Betting and take a look at our new and improved Parlay Betting Guide should the mood strike to combine some of these picks!

When are the next week's NFL Lines set?
Typically oddsmakers will set the next week's Game Lines after the Sunday slate of games. NFL Odds will evolve as bets are made throughout the week and NFL Picks made too early may lack vital information. The NFL Point Spreads are set with a somewhat unclear picture and NFL predictions become more informed as the games get closer.