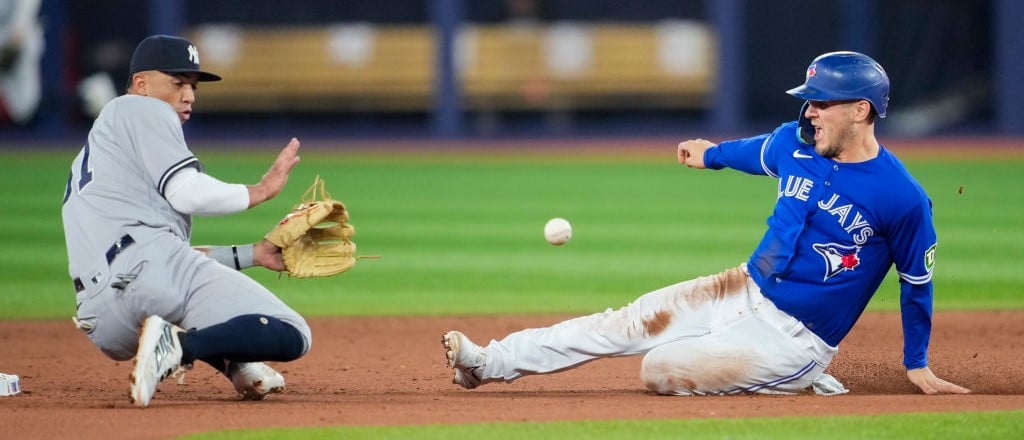 Gerrit Cole all but clinched his first Cy Young Award by dominating the Toronto Blue Jays yet again, this time shutting them out while allowing just two hits and no walks over nine masterful innings in a 6-0 New York Yankees win at Rogers Centre Wednesday night.
The Blue Jays certainly helped Cole earn the award. He had stymied them over eight innings just six days previous.
Bet on Yankees vs. Blue Jays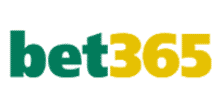 NYY +160
TOR -180
The Jays still have rather robust playoff odds — 90.2% per FanGraphs — but they'd like to enter the playoffs on their own terms, and their offence has hit yet another lull in a season filled with them. Toronto hasn't scored since the ninth inning of Sunday's game. The Jays were shut out by Michael King and a couple of relievers on Tuesday as well.
Each day that goes by benefits Toronto, however, and the Mariners lost 8-3 to the Astros on Wednesday. That means Toronto, two games clear of Seattle, could clinch a wild-card playoff berth with any combination of Jays wins or Mariners losses that totals three. Each team has four games remaining.
Toronto could go a long way toward pacifying a frustrated fanbase, tired of the underperforming lineup, by winning the series finale on Thursday. The pitching matchup tilts greatly in their favour, which explains why the Jays are -180 favourites at bet365 despite a 5-7 record vs. New York (+160).
Yankees vs. Blue Jays odds
All odds courtesy of

About the Yankees (81-77 SU, 76-80 ATS, 70-80-9 o/u)
Cole is the only pitcher in the major leagues to pull off two complete-game shutouts in 2023. He ended his season by striking out five Jays hitters, pumping up his strikeout total to 217, just 20 behind the Jays' Kevin Gausman and lowered his league-leading ERA to 2.75. The combination of those two factors and his league-leading 1.02 WHIP figure to make November's Cy Young voting largely a coronation for the veteran right-hander. The Jays would have had to do some serious damage against Cole to get Gausman the Cy Young.
It will be the Yanks' first Cy Young award since Roger Clemens earned the honour in 2001.
The Yankees have played this entire series as if trying to knock the Jays out of playoff position though they themselves were eliminated from contention on Monday. Manager Aaron Boone fielded his regular lineup for the most part and the Yankees' most dangerous hitter, Aaron Judge, smacked a pair of two-run home runs, more than enough given the Jays' lack of offence.
About the Blue Jays (87-71 SU, 72-85 ATS, 67-81-10 o/u)
There really is no mystery as to why the Jays are having to scramble in the final few games to qualify for the playoffs despite a payroll that ranks ninth in MLB. There also is no mystery as to why they're in a good spot nonetheless. Their pitching has been stellar. Their lineup has been far from it.
Brandon Belt was the only Jays hitter who managed to reach base safely against Cole. He had a double and a single. Cole managed to dice them up in just 105 pitches, nearly pulling off what has become known as a "Maddux" after Hall of Famer Greg Maddux, in which a pitcher completes a game in fewer than 100 pitches.
The game whizzed by in just two hours and 13 minutes. The Jays have managed a total of five hits in these last two games. If you're a Jays fan looking for a ray of sunshine aside from the playoff lead, consider the lopsidedness of Thursday's pitching matchup: journeyman Luke Weaver for the Yanks and reliable Chris Bassitt for Toronto.
Aaron Judge over 0.5 home runs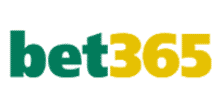 +230
Probable pitchers
New York: RHP Luke Weaver (3-5, 6.47 ERA, 7.75 K/9, 1.57 WHIP)
Weaver, 30, is pretty much holding onto a spot in the major leagues by his fingernails at this point. He's had to pack his bags frequently in recent seasons. He's on his third team in 2023 after playing on two teams in 2022, neither of which was the team that drafted him, the Cardinals.
Now, Weaver is trying to keep his career afloat despite his rather inflated numbers. The Yankees were so desperate for starters due to injury they signed him off waivers a couple of weeks ago. This will be his third start for the Yanks and he has actually pitched quite well for them. Thus far, he has a 2.89 ERA for New York with 10 strikeouts and only two walks. He doesn't exactly hold onto the ball deep into the game, however. The last time he went at least six innings was on July 29 when he was still with the Reds, before he went to the Mariners and before he went to the Yankees.
Toronto: RHP Chris Bassitt (15-8, 3.74 ERA, 8.14 K/9, 1.19 WHIP)
Deep analytics paint a picture of Bassitt as a mediocre pitcher, at best. His fastball velocity ranks in the 19th percentile, per Baseball Savant, and his off-speed stuff ranks in the 41st percentile. But one thing the analytics can't compute is a player's competitiveness and Bassitt seems to have plenty of it. He has been there so far when the Jays need him most.
Bassitt is 3-1 with a 2.57 ERA and 26 strikeouts to go with just seven walks in his last five starts. It doesn't hurt to have well above-average command, either, and Bassitt's walk rate this season puts him in the 67th percentile. In his last outing, he didn't walk a single Rays batter in a 6-2 Jays win in which he went 6 2/3 innings while allowing two runs on six hits while striking out eight. He also has pitched well against the Yankees in the past. None of the hitters in New York's lineup has ever hit a home run off him, for example.
Weather
Forecasters are calling for temperatures of about 17 C and a stiff wind whipping from first base toward third base at about 24 km/h.
Betting trends
The Jays have hit the under on the run total in 54.7% of their games. The Yankees, with slugger Giancarlo Stanton polishing up the worst season of his career, have hit the under in 53.6% of their games. The last two games have both been well under the total. Each team ranks bottom seven when it comes to going over. If that's not a trend, what is a trend?
Toronto has been a relatively safe bet when favoured by this much, winning 19 of 31 games when favoured by odds of -180 or longer. That's a 61.3% hit rate. Their odds here imply a 64.9% chance of winning. Considering the vig, that's pretty much the right number.
However, New York has won all four games this season in which it was an underdog of +160 or more. Their odds in this one imply a win probability of just 37.7%. So, there certainly is some potential value in New York if you trust Weaver's little bounceback since he arrived in the Yankees' clubhouse.
Player prop trends
Bassitt is going for his third straight quality start and 15th consecutive game of going five or more innings. He is averaging precisely six innings per start. As we mentioned, he's reliable while not being particularly flashy. It's rare when he doesn't give the Jays a chance to win and that helps explain (along with run support) why he's going for his 16th win of the season. That is easily the most on the team though he's certainly not the pitcher Kevin Gausman is.
Weaver's last start, in which he pitched 5 2/3 innings against his former team, the Diamondbacks, appears to be a bit of an outlier. Arizona is struggling to score in general lately and Weaver probably had a little extra motivation facing a team that had cast him off. His stuff is borderline major league quality in general, so consider any unders you can get on Weaver.
One of the reasons the Yankees are making off-season plans these days is that Judge has played just 102 games due to injury. He's still an absolutely dominant hitter (with an eye-popping .605 slugging percentage). He has two hits in six at-bats against Bassitt and, while none of them left the ballpark, he's red hot, batting .478 with five home runs in his last seven games. If Bassitt leaves one too close to the heart of the plate, you'll be glad you took over 0.5 homers on Judge (at +230).
Wagers to consider
Always consider the under when Toronto is playing a baseball game. We don't know how many times we have to say it. What's that you say? It's surprisingly low at 8.5, surprising given Weaver's track record and Bassitt's rather pedestrian stuff? See all of the above about Toronto's offensive struggles and both teams' record in over-unders.
Given Bassitt's propensity for piling up innings and his past history against New York, which also has had an underperforming offence, it would not be unreasonable to take over 18.5 outs for Bassitt in this one. That's particularly true since bet365 is offering tempting +150 odds on the over.
Other MLB games on Thursday
| Away Team | | | Home Team | Time (ET) |
| --- | --- | --- | --- | --- |
| Oakland Athletics | +230 | -280 | Minnesota Twins | 1:10 PM |
| Arizona Diamondbacks | -155 | +135 | Chicago White Sox | 2:10 PM |
| St. Louis Cardinals | +180 | -220 | Milwaukee Brewers | 4:10 PM |
| Kansas City Royals | -105 | -115 | Detroit Tigers | 4:10 PM |
| Pittsburgh Pirates | +175 | -210 | Philadelphia Phillies | 6:05 PM |
| Boston Red Sox | +105 | -125 | Baltimore Orioles | 6:35 PM |
| Miami Marlins | -135 | +115 | New York Mets | 7:10 PM |
| Chicago Cubs | +130 | -150 | Atlanta Braves | 7:20 PM |
| Los Angeles Dodgers | -210 | +175 | Colorado Rockies | 8:40 PM |
| Texas Rangers | -110 | -110 | Seattle Mariners | 9:40 PM |