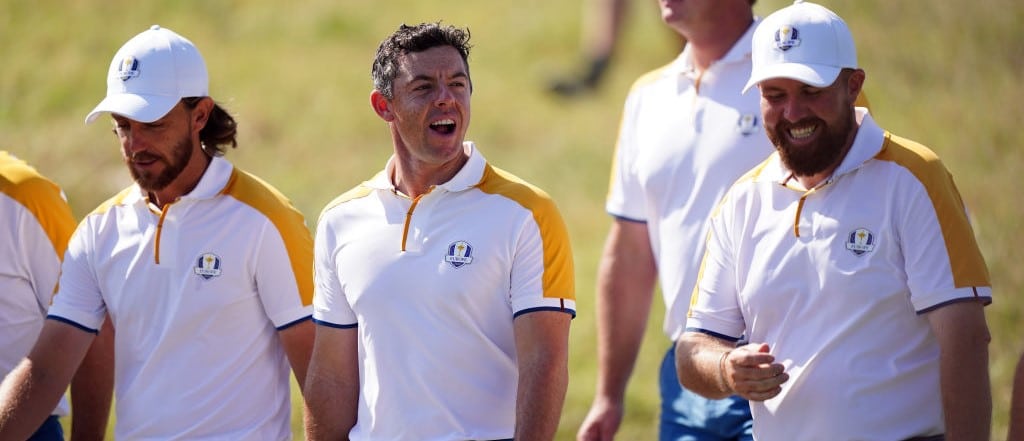 Who's ready for some Ryder Cup golf action?
One of the best events in golf gets underway on Friday from the Marco Simone Golf & Country Club near Rome, Italy, as Europe looks to avenge a 19-9 defeat to the United States in the last Ryder Cup in 2021.
Bet on Ryder Cup: USA vs. Europe to win outright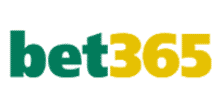 USA +100
EUR +100
The U.S. holds a 27-14-2 all-time edge in Ryder Cups and won the last event at Whistling Straits in Wisconsin, though Europe will have home advantage this time around and hasn't lost on home soil since 1993 (won the last six Ryder Cups in Europe).
Keeping the ball in the fairway will be paramount at Marco Simone Golf & Country Club, a par-71, 7,187-yard course that will feature some of the nastiest rough these players have ever seen in addition to several water hazards and dogleg holes.
Wagering on the Ryder Cup is drastically different than a typical PGA Tour event due to its unique format. Let's dive in and explore some of the betting markets available at bet365 and the best betting insights for the 44th Ryder Cup.
Format
For those that might be wagering on the event for the first time, it's an international team match-play competition between the USA and Europe that is played once every two years. Each team consists of 12 players that compete against each other in various formats — fourball, foursomes, and singles — over three days of competition.
There are 28 matches played in the Ryder Cup with a total of 28 points up for grabs. Each match is worth a point, with matches ending in a tie worth a half-point to each side. If the matches end in a 14-14 tie, the previous winner will retain the Cup (USA in this instance).
Both teams will compete in fourball and foursomes sessions on Friday and Saturday, and then the real action begins on Sunday with 12 singles matches.
The team pairings for Friday morning's events will be announced on Thursday, and that's when sportsbooks will scramble to post odds for the specific matchups. Each team captain will decide which golfers compete in the morning and afternoon sessions on Friday and Saturday, and then all 12 golfers on each team are guaranteed to participate in the singles matches on Sunday. Team captains have the option to use the same golfers for both the morning and afternoon sessions on Friday and Saturday, so team depth doesn't necessarily matter until the singles matches on Sunday.
If you're new to Ryder Cup betting, make sure you familiarize yourself with the unique format before placing your wagers. There's no money on the line for these players in this event, only pride.
About Team USA
On paper, the Americans have the better roster. Led by World No. 1 Scottie Scheffler, only one of their 12 golfers participating in the event (Rickie Fowler) has a losing record at the Ryder Cup. The Americans have four Ryder Cup rookies — Max Homa, Brian Harman, Wyndham Clark, and Sam Burns — on their roster. All four rookies have had excellent seasons on the PGA Tour and are deserving of the Ryder Cup experience.
Six golfers qualifed for the event via the U.S. points standings and captain Zach Johnson selected the other six golfers for the squad: Sam Burns, Rickie Fowler, Brooks Koepka, Collin Morikawa, Jordan Spieth, and Justin Thomas.
| | | |
| --- | --- | --- |
| Player | World Golf Ranking | Ryder Cup Career Record |
| Scottie Scheffler | 1 | 2-0-1 |
| Patrick Cantlay | 5 | 3-0-1 |
| Xander Schauffele | 6 | 3-1-0 |
| Max Homa | 7 | First Ryder Cup |
| Brian Harman | 9 | First Ryder Cup |
| Wyndham Clark | 10 | First Ryder Cup |
| Jordan Spieth | 12 | 8-7-3 |
| Brooks Koepka | 17 | 6-5-1 |
| Collin Morikawa | 19 | 3-0-1 |
| Sam Burns | 20 | First Ryder Cup |
| Justin Thomas | 24 | 6-2-1 |
| Rickie Fowler | 25 | 3-7-5 |
About Team Europe
Rory McIlroy, who is making his seventh Ryder Cup appearance, will lead the Europeans into action. He finished in the top 10 in 11 of his last 12 events to close out the year and is beaming with confidence heading into the Ryder Cup. Justin Rose, 43, is making his sixth appearance at the event, and is the oldest golfer in the field for both teams.
Although Europe does boast some veterans on its squad, four rookies — Sepp Straka, Robert MacIntyre, Ludvig Aberg, and Nicolai Hojgaard — will get their feet wet this year.
At first glance, the European team — which is made up of the top three players from the European Points List, the top three players from the World Points List, and six captain's picks — looks top-heavy when compared to the American squad. Europe will need MacIntyre, Aberg, and Hojgaard to hold their own in their singles matches on Sunday to have a chance of claiming the Cup.
| | | |
| --- | --- | --- |
| Player | World Golf Ranking | Ryder Cup Career Record |
| Rory McIlroy | 2 | 12-12-4 |
| Jon Rahm | 3 | 4-3-1 |
| Viktor Hovland | 4 | 0-3-2 |
| Matt Fitzpatrick | 8 | 0-5-0 |
| Tyrrell Hatton | 11 | 2-4-1 |
| Tommy Fleetwood | 13 | 4-2-2 |
| Sepp Straka | 22 | First Ryder Cup |
| Shane Lowry | 34 | 1-1-1 |
| Justin Rose | 37 | 13-8-2 |
| Robert MacIntyre | 55 | First Ryder Cup |
| Ludvig Aberg | 80 | First Ryder Cup |
| Nicolai Hojgaard | 82 | First Ryder Cup |
Wagers to consider
Top team points scorer – Rory McIlroy (Europe): +450
Expect Europe captain Luke Donald to lean on the player with the most Ryder Cup experience in the event and throw McIlroy out there as much as possible. Nobody played better than McIlroy down the stretch on Tour and he absolutely loves this event. He'll have the support of the gallery on home soil and will be the emotional leader of the team. His Ryder Cup record is a pedestrian (12-12-4), but he's been competitive across all three of the Ryder Cup formats (4-5-2 record in fourball, 5-5-1 foursomes, 3-2-1 singles). Slow and steady wins the race here, and McIlroy will get every opportunity to earn points for Europe over the three days. He might even be worth a look as the top combined points scorer at +800 odds.
Day 3 winner – USA: -105
As previously mentioned, the team USA roster doesn't feature a player ranked outside of the top 25 in the World Rankings. Europe's roster features five players outside of the top 25 and two with a ranking of 80 or higher. Europe's roster has a combined career record of 6-10-5 in Ryder Cup singles, while the Americans that have previously played in this event boast a 7-6-4 record in the discipline. USA should have the depth when it comes down to the 12 singles matches on Sunday and we're still getting decent value here at -105 odds.
Matt Fitzpatrick total points – exactly or under 1.5: +110
Fitzpatrick has crumbled under the pressure of the Ryder Cup before. He's an awful 0-5-0 across two previous Ryder Cup appearances and he'll be asked to take on a bigger role with this year's squad than in previous years. He's an excellent putter (11th in strokes gained putting on Tour), but the rest of his game is mediocre (81st in total driving, 126th in greens in regulation, 46th in scoring average) when compared to the American competition he'll be facing.
Matt Fitzpatrick to earn exactly or under 1.5 total points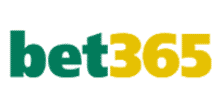 +110
Who will win the Ryder Cup?
OK, it's time to pony up and make an outright prediction. The Americans boast the deeper squad, but the European home advantage is huge. I think this will be a memorable Ryder Cup that comes down to the final few pairings on Sunday. I envision the Europeans leading after two days of team competition, but the Americans then making a push on Sunday in the singles matches to make for a dramatic finish. I'm backing Europe at +100 odds to win on home soil, but I wouldn't be surprised if the Americans finally win overseas. Pick a side, kick back, and enjoy golf's greatest show. And don't forget about live-betting opportunities. Historically, this event has seen some serious shifts in momentum to one side or the other over the years. One clutch putt or hole out can have a huge impact on the other matches in progress and the motivation levels of the players.