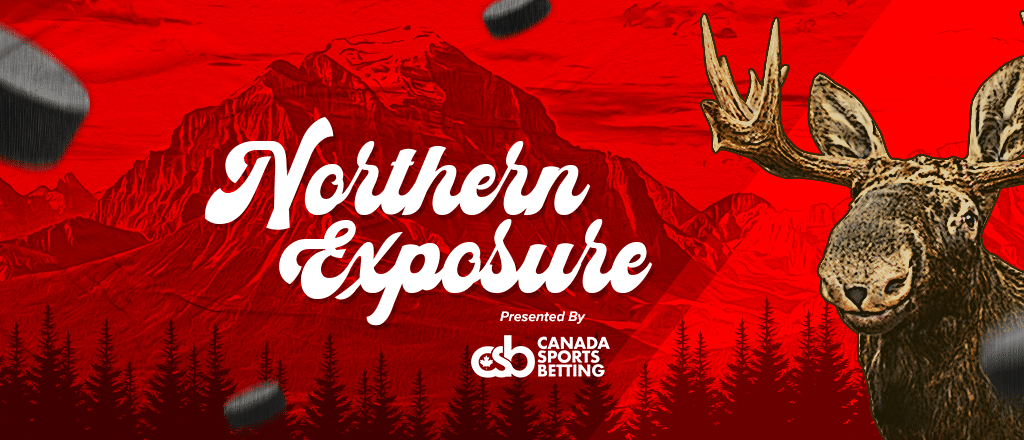 Each week, Canada Sports Betting recaps all the top sports betting and iGaming news in Canada and highlights upcoming events.
Our top stories this week
Event of the week
UFC 295 – Nov. 11
This weekend's UFC event at Madison Square Garden in New York was supposed to feature legend Jon Jones, but he suffered a pectoral injury and was forced out of the main event opposite Stipe Miocic.
Regardless, the main card is still stacked with talent and it should be very fun to wager on. Canada Sports Betting will have a full betting preview of the event posted on Saturday, so be sure to check back.
The main card will feature a pair of title bouts — Jiri Prochazka vs. Alex Pereira (light heavyweight) and Sergei Pavlovich and Tom Aspinall (interim heavyweight) — in addition to an intriguing women's strawweight bout between Jessica Andrade and Mackenzie Dern.
Be sure to check out our top UFC sports betting sites prior to the pay-per-view event and place your wagers with one of the top sportsbooks in Canada!
Canadian UFC fans also received some great news earlier this week, when Dana White announced that the UFC reached a multi-year agreement with Sportsnet to be the exclusive broadcast partner in English Canada for all global events. That means Canadian viewers starting in January will be able to watch UFC Fight Night cards, pay-per-view preliminary events, and the Ultimate Fighter series on the network.
AGCO meets with stakeholders to discuss advertising changes
The Alcohol and Gaming Commission of Ontario has begun meetings with iGaming industry stakeholders to clarify the new enhanced advertising measures that will take effect at the end of February, sources have confirmed to Canada Sports Betting.
In August, the AGCO announced operators would no longer be able to use current or former athletes, celebrities, social media influencers, and/or entertainers "who would likely be expected to appeal to minors" in their advertising, unless that advertising pertains to responsible gambling messaging, effective Feb. 28, 2024.
Operators are seeking clear guidelines on what advertising practices are acceptable, and not acceptable, in the regulator's eyes, especially in terms of defining athletes and celebrities that could influence minors. There's a ton of grey area, and operators don't want a repeat of the disastrous early days of Ontario's regulated market when there was mass confusion surrounding the initial advertising guidelines. Several operators were fined by the AGCO for advertising infractions as a result.
"I think without a clear formula for determining which influencers/celebs appeal to minors it's going to be very confusing and potentially messy," one Canadian iGaming executive previously told CSB.
Industry sources are praising the AGCO for the open dialogue ahead of these advertising changes, and most are hopeful that further guidance will help them remain compliant with regulations.
Some operators in Ontario have already pulled their ads featuring athletes (current or former) and celebrities, while others are still running their ads featuring these ambassadors as usual leading up to the AGCO's deadline for compliance.
Several medical and mental health organizations have condemned the advertising blitz associated with the launch of Ontario's regulated iGaming market, citing increases in clients dealing with problem gambling issues.
NFL wagering on the rise at BetMGM
BetMGM, which is live in Ontario with its sports betting and iCasino products, announced Wednesday a 26% year-over-year increase in NFL betting at its sportsbook to this point in the season.
The operator is seeing a notable increase in player props wagers through the first nine weeks of the NFL season and is partially crediting a certain singer-songwriter for the uptick in action.
"The Taylor Swift effect is definitely real and even bettors can't shake it off," said BetMGM Trading Manager Christian Cipollini in the release. "When she is rumoured to attend a game the amount of bets placed on [Travis] Kelce's player props have a notable increase."
The sportsbook is reporting that the teams with the highest handle to win the Super Bowl are the San Francisco 49ers (13.7%), Buffalo Bills (9.8%), and Kansas City Chiefs (9.4%). The teams with the highest amount of tickets are the Philadelphia Eagles (9.8%), Cincinnati Bengals (9.3%), and the Chiefs (8.8%).
BetMGM is live in 26 markets, including Ontario, with both mobile and retail sports offerings.
Rivalry Magazine launch
Toronto-based Rivalry launched its own magazine this week.
The operator, primarily known for its comprehensive esports offerings, will use Rivalry Magazine as a company blog and creative portfolio, and as a forum to talk about its unique products, people, and marketing.
"We're doing disruptive work in the online betting space – we're confident of that," Rivalry said in the release. "We hate sportsbooks that look like Excel spreadsheets and Kevin Hart telling us to 'bet now' as much as you do. So we've set out to do something entirely different with the belief that a fundamentally entertaining product and brand creates real value for customers."
Rivalry's mandate since launching in Ontario's online market has been to target young, legal bettors (particularly Millennials and Gen Z consumers) with its unique platforms. In October, Rivalry launched a custom slots category on its iGaming platform, titled Casino.exe, which has a throwback page and game library resembling the early 2000s to target its desired demographic. Of course, Rivalry also offers esports and traditional sports betting markets. The operator also recently launched Same Game Combos for esports betting, allowing users to combine multiple bets within a single esports match for a higher potential payout.
Better Collective to acquire Playmaker Capital
Better Collective, the parent company of Canada Sports Betting, has entered into a definitive agreement to acquire Toronto-based Playmaker Capital for $176 million euros, the company announced Monday.
A leading digital sports media group that owns and operates a number of strong sports media brands in the U.S., Canada, and across South America, Playmaker Capital's portfolio of sports media brands includes Futbol Sites (South America), Yardbarker, and The Nation Network, among others.
"Acquiring Playmaker Capital is in many ways transformational for Better Collective and will be an important milestone in our journey towards becoming the leading digital sports media group," said Co-founder & CEO of Better Collective, Jesper Søgaard, in a press release. "Upon closing of the acquisition, we will significantly grow our audience and reach a larger segment of generalist sports fans. For years, Playmaker Capital has built incredibly strong sports media brands and excited sports fans across the Americas with high-quality sports content, cultivating a loyal and dedicated following. The skilled team behind Playmaker Capital brings a unique set of media competencies that will boost our organization. Saying that I am excited to welcome the new team to the Better Collective group would be an understatement."
Playmaker Capital, listed on the TSX Venture Exchange and the OTCQX, is led by Co-founder and CEO Jordan Gnat, a familiar face on the Canadian iGaming scene. He's also the son-in-law of Maple Leaf Sports & Entertainment Chair Larry Tanenbaum. MLSE owns the Toronto Argonauts, Toronto Raptors, Toronto Maple Leafs, and Toronto FC, among other teams and properties.
The deal is expected to close before the end of Q1 2024.
AGCO fines PointsBet for RG violations
The AGCO has fined PointsBet $150,000 for violating its responsible gambling standards, the regulator announced Thursday afternoon.
PointsBet allegedly failed to comply with five different standards relating to responsible gambling after a customer lost over $500,000 playing with the operator in under three months:
2.01 – implement and follow policies and procedures to identify, prevent, and minimize the risks of harm from gaming to players.
2.05 – advertising and marketing materials that communicate gambling inducements, bonuses and credits are prohibited, except on an operator's gaming site and through direct advertising and marketing, after receiving active player consent.
2.11 – systematically provide assistance to players who may be experiencing harms from gaming and implement interventions that are tailored to the severity of situations where players may be experiencing harm.
2.12 – ensure that employees understand the importance of responsible gambling and are adequately trained to respond appropriately to, and assist, players who may be experiencing harm from gambling.
2.24 – where a gaming limit has been previously established by a player, a request by the player to relax or eliminate that limit shall only be implemented after a cooling-off period of at least 24 hours.
The operator has the right to appeal the monetary penalties to the Licence Appeal Tribunal (LAT), an adjudicative tribunal independent of the AGCO and part of Tribunals Ontario.
"In Ontario, igaming operators have an obligation to proactively monitor their patrons' play for signs of high-risk gambling, and to take appropriate actions to intervene and reduce the potential for gambling related harms," said new AGCO CEO and Registrar Karin Schnarr in the release. "The AGCO will continue to focus on player protection by holding all registered operators to these high standards."
"We are aware of the recent allegations put forth by the Alcohol and Gaming Commission of Ontario," a PointsBet spokesperson told CSB on Thursday. "Given this is an open legal matter, we will not provide further comment."
Back in May 2022, PointsBet was fined by the AGCO for breaching advertising standards shortly after the launch of Ontario's regulated market.