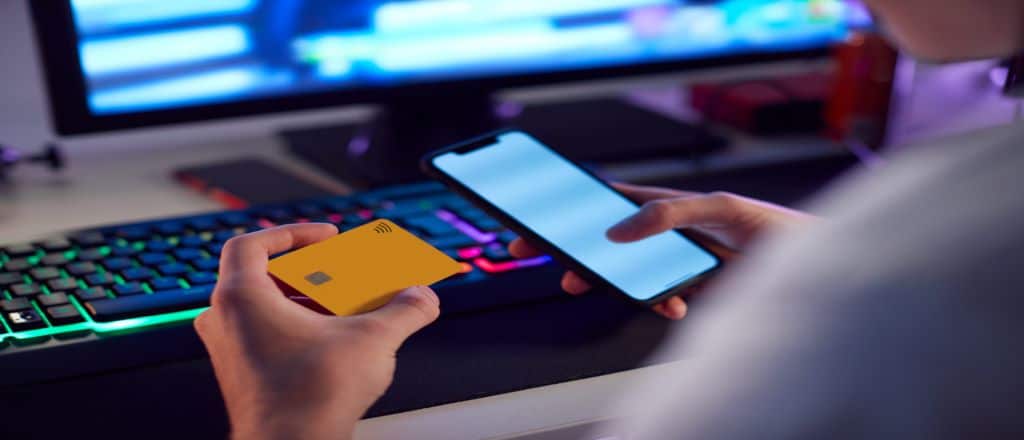 Lately, you can't watch sports on TV, or online, without being bombarded by online gambling advertisements.
Some people simply change the channel during breaks in play, others may just tolerate the ads until the conclusion of the commercial break, but for problem sports bettors in recovery, it's now forcing some of them to give up their love of sports entirely.
Problem gamblers in Ontario have a number of treatment programs available to them, but none of them are as comprehensive, or as focused, as the in-patient treatment program at Hotel Dieu Grace Healthcare in Windsor, Ontario.
Diana Gabriele is a Canadian-certified gambling counsellor for the Centre for Problem Gambling and Digital Dependency, and she says the demand for the program has spiked since the decriminalization of single-event sports betting in 2021 and the launch of Ontario's regulated iGaming market last April.
The regulation of online gambling and sports betting in Ontario isn't the only problem, though, it's the barrage of online gambling advertisements and the integration of sports betting terminology and stats into the live broadcasts of games that's become problematic for those in active recovery.
"We're not even a year in [since the launch of the regulated market], and I can see significant changes," Gabriele told Canada Sports Betting. "I'm not a big sports person, but even I can see the difference already. A lot of our clients lament how they can't even enjoy a game anymore. It's just too much of a trigger. Those triggers activate a dopamine release in the brain. So even if someone has been working at their recovery, if they get exposed to conversations about sports betting and the stats, it re-stimulates all of those neuropathways that these people have been desperately working to subdue so they can redirect their attention into living a balanced life. A lot of our people who are striving for recovery have to give up sports altogether, they just can't tolerate it. It's too damaging for them."
Prior to the launch of Ontario's regulated iGaming market, sports commentators rarely, if ever, mentioned betting odds or emphasized the projected stats of players in any given game. But sports betting is now being integrated into mainstream sports broadcasts thanks to the numerous partnerships between private operators and professional sports teams, and their various broadcasters.
For example, FanDuel, which launched in Ontario on April 4, is the official sportsbook partner of TSN. FanDuel's odds and insights are being integrated into many of the Canadian sports betting network's flagship shows and live sports broadcasts. Sportsbooks are paying huge amounts of money to have their content featured on these shows.
Sports betting ads can be found on billboards while travelling across the 407 highway in the Greater Toronto Area, or on GO Transit. It seems like you can't go anywhere without being exposed to it.
"There has definitely been an increase in the number of young men (typically ages 20-40) with sports gambling problems," Gabriele said. "The No. 1 issue these men are complaining about is the media exposure. They can't even watch a game without commentators mentioning the odds, stats, and bets. They said it's so incredibly triggering for them, that it really challenges their ability to manage their gambling or abstinence."
A recent survey conducted by Canada Sports Betting revealed 42.5% of respondents from Ontario agreed there is now too much advertising for sports betting. Industry regulators in Ontario have mandated strict advertising guidelines for private operators in an attempt to protect consumers, but there are no restrictions on the sheer volume of ads these operators are allowed to negotiate with cable companies and other advertising mediums.
Operators can't use public advertising to promote bonuses, and a level of consent is needed from players in order for them to receive deposit, signup, or bonus offer information. With nearly 70 online gambling sites now live in the regulated market, competition for consumers is fierce.
How patients are treated
The Centre for Problem Gambling and Digital Dependency offers a fully immersive three-week residential program for those in need and the program is funded by the Addictions Branch of the Ministry of Health and Long-Term Care. Services are provided at no cost as long as the patient can present a valid OHIP card.
The program is the only one of its kind in Ontario. The typical treatment day starts around 7 a.m. and concludes around 9 p.m. and patients undergo very intensive psychoeducational therapy that focuses on addiction therapy, problem solving, communications dynamics, life/skill development, and personal care skills.
"We give patients the tools they need to recreate their lives as a non-gambler once they leave the facility," Gabriele said.
Group check-ins give the clients opportunities to talk about and share their difficulties, but patients also receive individual counselling from various medical professionals so they can discuss more intimate issues.
The program even teaches patients fundamental coping skills like meditation, fitness, debt management, and art therapy. Credit Canada is an official partner of the program, and financial counselling is a crucial part of the rehabilitation process.
"They learn about various options for managing their debt. They leave here with a phone number and a resource for when they go home. They have someone right there in their own back yard to help them with money matters," Gabriele explained.
Recommendations to the industry
A recent study conducted by Statistics Canada in 2018 concluded that only 300,000 Canadians, or 1.6% of respondents, were at moderate to severe risk of developing a gambling problem.
However, there is a lack of local, and recent, data that examines the potential dangers of the online gambling explosion in Canada, and particularly Ontario, over the past few years.
The Responsible Gambling Council, which is based in Toronto, has partnered with Flutter Entertainment (which owns FanDuel and PokerStars, among many other gambling entities) to conduct a more recent study on the advertising and marketing boom associated with the launch of Ontario's regulated iGaming market. Those results won't be available until early 2024, though.
Gabriele says there needs to be more awareness surrounding the potential dangers of online gambling and she wants to see more advertising promoting responsible gambling.
"In terms of alcohol addiction, we have MADD [Mothers Against Drunk Driving] Canada. We see ads all the time warning of the dangers of excessive use of alcohol or marijuana. If they were to give the same attention to problematic gambling as they do to substances, and if they were clear and direct about how harmful and how high risk this behaviour is to people, I think that would serve our society much better than it is right now. Most people have no idea about the insidiousness and harm of problem gambling. It's considered to be the invisible addiction. By the time people learn how harmful it is, they're already way in over their heads," she noted.
Gabriele was pleased, though, when directed to a recent ad from the RGC in October that conveyed the kind of responsible gambling messaging that should be more mainstream.
Gabriele also says online bettors should be using the responsible gambling tools, such as deposit limits and time limits, being made available by regulated operators. Offshore gambling sites are not required to offer and adhere to the latest responsible gambling measures, and that can leave players vulnerable (a list of regulated online gambling operators in Ontario can be found here). Regulated operators in Ontario will all have the iGaming Ontario logo present in the top right-hand corner of their landing pages.
Having an accountability person is also a strategy that should be employed by bettors.
"Have someone that will hold you to the agreement of how much money you'll spend. Put a budget in place, and that's it. Agree on how much you'll wager and how frequently," she advised.
Giving your spouse, a family member, or a close friend your password to your online gambling account is also an effective responsible gambling strategy. Sharing your bank account and investment portfolio with this trusted person may also be necessary.
"Everything has to be an open book so that it can be monitored. People will start dipping into other pots to finance their gambling," Gabriele cautioned.
Reaching out for help
The good news is that reaching out for help for a potential gambling problem has never been easier.
For those looking for immediate help, they can call the gambling line at Hotel-Dieu Grace Healthcare at (519) 254-2112. And for 24-hour crisis assistance, call the Ontario Problem Gambling Helpline (OPGH) (888) 230-3505.
The ConnexOntario helpline is a free and confidential service in Ontario and is available 24/7 with service in 170 languages. There are also options for email and web chat, if preferred.
The Centre for Addiction and Mental Health (CAMH) is Canada's largest mental health teaching hospital and one of the world's leading research centres in its field. You can contact CAMH toll-free at (800) 463-2338.
If you're looking for help outside of Ontario, consult this list of toll-free helplines to find assistance in your province or territory.