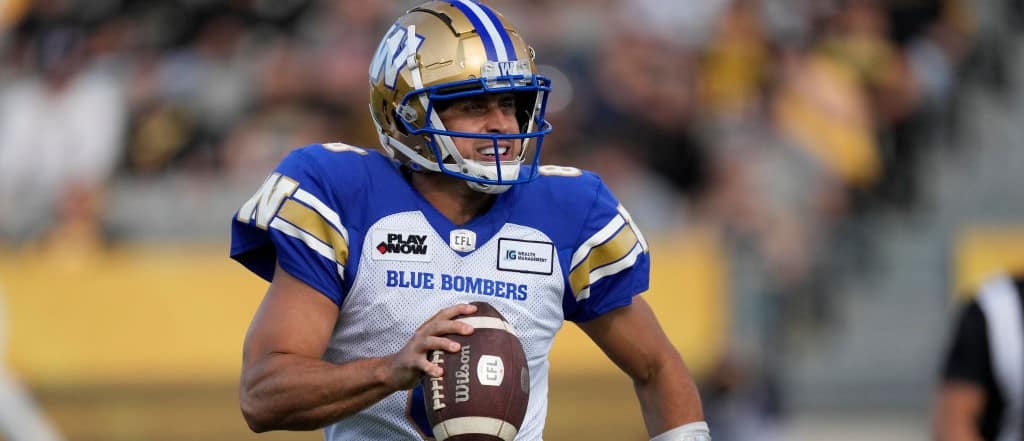 We're down to four teams battling for the 110th Grey Cup after the Montreal Alouettes and BC Lions took care of business as favourites in their respective Division Semi-Finals matchups last weekend.
Now, the Alouettes will travel to Toronto to play arguably one of the greatest Argonauts teams of all time on Saturday afternoon at BMO Field in the Eastern Final at 3 p.m. ET. The late game will see the Winnipeg Blue Bombers host the Lions at 6:30 p.m. ET in the Western Final.
Winnipeg Blue Bombers to win the Grey Cup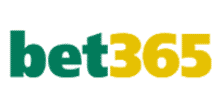 +180
The two victors of these games will then battle for the 110th Grey Cup at Tim Hortons Field in Hamilton on Nov. 19.
Here's a look at the latest CFL Grey Cup outright odds, followed by our bet365 division finals betting preview:
| Team | Grey Cup Outright Odds |
| --- | --- |
| Toronto Argonauts | +100 |
| Winnipeg Blue Bombers | +180 |
| BC Lions | +380 |
| Montreal Alouettes | +1500 |
All odds courtesy of

Montreal Alouettes @ Toronto Argonauts (-9.5, 50.5 o/u)
Previous matchups:
Week 15 – Toronto 23, Montreal 20 (Alouettes covered as 6.5-point underdogs)
Week 14 – Toronto 39, Montreal 10 (Argos covered as 9.5-point favourites)
Week 6 – Toronto 35, Montreal 27 (Argos covered as six-point favourites)
*Teams combined to go 1-2 over/under.*
About the Alouettes (11-7 SU, 10-7-1 ATS, 8-10 o/u): The Alouettes have won six straight games after holding Hamilton to just 12 points on four field goals last Saturday. Montreal's defence was superb in the victory, amassing a pair of interceptions and five sacks while holding Hamilton to just 150 yards through the air. Offensively, the Als did enough to slip past a mediocre Hamilton defence, throwing for 212 yards and running for 159.
But this week's opponent is far superior and Montreal will be tested in every single facet of the game. During the regular season, Montreal dropped all three contests to Toronto and only covered the spread in one of those games – a Week 15 defeat that saw the Argos stage a late rally in the fourth quarter to claim the East Division title with a come-from-behind victory. Toronto outscored Montreal by a combined score of 97-57, and remember, the Argos prevented the Alouettes from earning a berth in the Grey Cup last year, winning the East Final by a score 34-27.
About the Argonauts (16-2 SU, 13-15 ATS, 10-8 o/u): This could be the best Argos team ever assembled. Finishing the regular season with a 16-2 record, the Argonauts set a franchise record for single-season wins and also tied the CFL record (shared with the 1989 Edmonton Eskimos). They were 9-0 at home (8-0 at BMO Field and they also won the TD Atlantic Game as the home team) and 10-0 against East Division opponents. They were also 10-0 in games in which they scored first and 13-1 in games that they led after three quarters.
This team really doesn't have a weakness, but its Achilles' heel could be that it hasn't played a meaningful game since that Week 15 victory in September over the Alouettes to clinch the division title. Head coach Ryan Dinwiddie has done an excellent job of cycling key starters in and out of the lineup down the stretch while maintaining the health of those players. But it's very possible the Argos show a little rust early in this game. It's just not that easy to flick on the switch after not playing meaningful football for that length of time.
Betting trends:
The Argonauts own a 32-16-1 (.656 winning percentage) all-time home record in the playoffs. Since 1973, the host team of the Eastern Final is 33-14 (.702 winning percentage).
The under is 7-1 in Montreal's last eight games.
The Argos are 4-1 ATS in their past five playoff games.
Pick: Argonauts -9.5. Lock this in now before the spread moves to -10. However, consider taking the Alouettes on the first-half spread (Montreal +6.5) as the Argos could be a little sluggish out of the gate (for reasons previously mentioned) before kicking it into high gear and pulling away.
Bet on Alouettes vs. Argonauts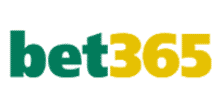 MTL +9.5
TOR –9.5
BC Lions @ Winnipeg Blue Bombers (-4.5, 49.5 o/u)
Previous meetings:
Week 18 – Winnipeg 34, BC 26 OT (Bombers covered as one-point favourites)
Week 9 – Winnipeg 50, BC 14 (Bombers covered as six-point favourites)
Week 4 – BC 30, Winnipeg 6 (Lions covered as six-point underdogs)
About the Lions (12-6 SU, 8-9-1 ATS, 11-6-1 o/u): This is a rematch of last year's Western Final, which ended in a 28-20 Bombers victory. And this year's clash between the two best teams in the West Division should be a doozy.
Vernon Adams Jr. threw for 413 yards and two touchdowns last week against the Stampeders and he also scrambled for another three touchdowns to make it a banner day. The dual-threat quarterback has been absolutely remarkable this season, leading the league in passing yards with 4,769. However, he also threw a league-worst 18 interceptions during the regular season.
The Lions had the worst rushing attack (78.4 yards per game) during the regular season, so Adams Jr. will have to be flawless in order for BC to claim a victory on a frosty IG Field this weekend. There's no snow in the forecast, but temperatures are expected to dip below the freezing mark in Winnipeg by the evening hours. This could be troublesome for a team that relies so heavily on the passing game.
About the Blue Bombers (14-4 SU, 11-7 ATS, 13-5 o/u): Winnipeg will be hosting its third straight Western Final and playing in the game for a fifth consecutive season. It's been a truly remarkable run for this dynasty.
However, the health status of star receiver Dalton Shoen will play a huge factor in this game. Shoen, who hauled in 72 catches for 1,233 yards and 10 touchdowns, missed the last two regular-season games with an ankle issue. He's been spotted in a walking boot and there's speculation he could miss this game. Bettors will want to monitor the team's injury report throughout the week because his inclusion on the depth chart could be the difference between the Bombers winning and losing this game.
Regardless of whether or not Shoen suits up, the Bombers will look to control the ground game and the clock using Brady Oliveira, who led the CFL with 1,534 rushing yards. The Winnipeg native is the West Division finalist for the Most Outstanding Player Award and a lock to earn top Canadian honours this year.
Betting trends:
Winnipeg is 42-19-2 (.675) all-time at home in the playoffs. Since 1973, the host team of the Western Final is 29-20 (.592).
Bombers QB Zach Collaros is 7-3 as a starter in the post-season, including the Grey Cup, and he is a career 11-3 against BC.
The over is 5-0 in BC's last five road games.
The Blue Bombers are 4-0 ATS in their last four games.
Pick: Lions +4.5. The last meeting between these two teams in Week 18, with the West Division title basically up for grabs, is telling. The Bombers needed overtime to prevail in that contest, so it's surprising the Lions are getting four-and-a-half points here. Adams Jr. is beaming with confidence right now and the Lions will be hungry for revenge after being ousted by the Bombers in last year's playoffs. This should be a dogfight that is decided in the final seconds of the game.
Bet on Lions vs. Blue Bombers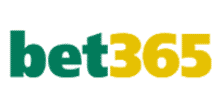 BC +4.5
WPG -4.5