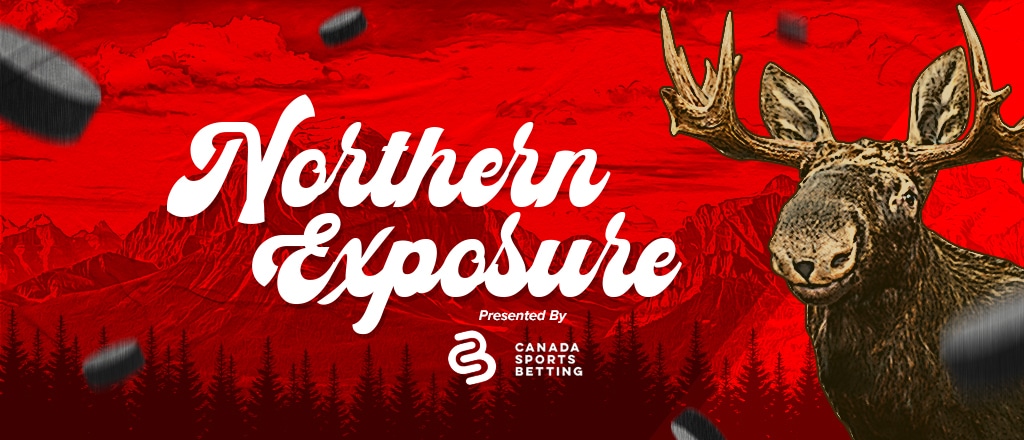 Each week, Canada Sports Betting recaps all the top sports betting and iGaming news in Canada, highlights the event of the week, and takes a look ahead at some of the most intriguing games to bet on over the weekend.
Our top sports stories this week
Game of the week
NFL Divisional Playoffs – Cincinnati Bengals @ Buffalo Bills – Jan. 22
Ontario's adopted NFL team, the Buffalo Bills, are back in action this Sunday as they host the Cincinnati Bengals in a divisional playoff game.
The Bills opened as 3.5-point favourites at BetVictor last Sunday night, but the line has moved to Buffalo -5.5 as of Thursday morning. Cincinnati could be without three starting offensive linemen due to various injuries, which could drastically change the Bengals' offensive game plan against the Bills, who are +333 at BetVictor to win the Super Bowl.
The total for this game opened at 49.5 points (BetVictor), but that line has also moved to 48.5 points as of Thursday morning.
Weather could be a factor on Sunday, as forecasts are calling for light snow with light winds out of the north at 10 km/h.
Ontario's Q3 results to be revealed "soon"
Industry stakeholders are anxiously awaiting the Q3 market results for Ontario's iGaming industry.
"The specific date for Ontario's internet gaming market performance metrics for FY Q3 has not been determined, however, the report will be coming out soon," a spokesperson for iGaming Ontario told Canada Sports Betting this week.
The data will cover the period of Oct. 1 to Dec. 31 of last year and there's expected to be a dramatic uptick in total handle and total gaming revenue in the third quarter. All of the major professional sports leagues converged during this period, and the revenue numbers should be further bolstered by the FIFA World Cup. Several more operators also joined the new market around Halloween.
Gamblers in Ontario wagered more than $6 billion (CAD) and the market produced $267 million in total gaming revenue — from iCasino, online sports betting, and online poker — for the period of July 1-Sept. 30, according to the Fiscal Year Q2 report released by iGaming Ontario.
The $6.04 billion in total handle didn't include promotional wagers, and the total gaming revenue of $267 million included rake fees, tournament fees, and other fees across 24 total operators and 42 active gaming websites.
The regulator also reported that there were 628,000 active player accounts over the three-month period with an average monthly spend of $142 per user.
SIGA launches live casino
Last Thursday, the Saskatchewan Indian Gaming Authority launched a new live casino product via its PlayNow Saskatchewan platform.
"In addition to live table games, PlayNow.com has the advantage of being the only legally operating online gaming site in Saskatchewan, with all net proceeds being reinvested back in the province. With over 25 years of industry experience, SIGA is a trusted brand for gaming in the province," said SIGA President and CEO Zane Hansen in a release. "With more than 500 casino games and a full suite of sports betting options, the site generates profits in Saskatchewan that support people across the province. Similar to our brick-and-mortar casinos, when residents play on the PlayNow.com site, net proceeds are reinvested back into Saskatchewan."
Some of the live casino games residents of Saskatchewan can now enjoy include Auto Roulette, Blackjack, Baccarat, Baccarat eSqueeze, Dream Wheeler, Infinite Blackjack, Lightning Auto Roulette, and Ultimate Texas Hold 'Em.
SIGA, which operates seven casinos in the province of Saskatchewan, selected the British Columbia Lottery Corporation as its online gaming vendor to carry out its new online gaming portal last June, and the site launched last November.
CCES expands integrity hotline
The issues surrounding match fixing were magnified last week after the CBC aired a documentary on the explosion of sports betting in Canada.
On Wednesday, the Canadian Centre for Ethics in Sport, an independent, national, not-for profit organization that is responsible for the administration of the Canadian Anti-Doping Program, ironically announced it has launched an expanded integrity hotline to manage more reports of doping and sport match manipulation allegations.
The CCES says the hotline is a secure and anonymous platform for the public to share information or evidence. Report Doping, the CCES Integrity Hotline's predecessor, has received more than 700 reports since 2013, which were used to establish multiple anti-doping rule violations across a range of sports.
"Protecting clean, fair, and safe sport is a collective responsibility… athletes and support personnel should feel secure and empowered to speak up if others are cheating or gaming the system. But coming forward with information takes courage and requires confidence in the reporting mechanism," said Paul Melia, president and CEO of the CCES, in a release. "The new hotline provides stakeholders with common, easy-to-use methods to share information anonymously, thanks to RealResponse. We're grateful to everyone who is willing to stand up for clean, fair, and safe sport."
The CCES Integrity Hotline can be accessed by text or phone (1-888-441-2237), email ([email protected]), and there are plans for the platform to be available on WhatsApp.
CGA's newest member
The Canadian Gaming Association, a national trade association that represents leading operators and suppliers in Canada's gaming, sports betting, eSports, and lottery industries, announced in an email Wednesday that Playmaker Capital Inc. is now a member.
Playmaker Capital is a digital sports media company that acquires and integrates premier fan-centric media brands, curated to deliver highly engaged audiences of sports fans to tier one advertisers, online sports betting operators, and sports federations and leagues.
"Proud to be joining the Canadian Gaming Association! We look forward to continuing to support the Canadian #gamingindustry and our colleagues," said Playmaker CEO Jordan Gnat in a LinkedIn post.
The CGA now boasts over 50 members, including Better Collective, Great Canadian Entertainment, DraftKings, BetRivers, Bet99, BetMGM, Kambi, and others.
PointsBet gains approval from RGC
PointsBet is the latest operator to be approved for accreditation under the Responsible Gambling Council's RG Check Program.
"Congratulations to PointsBet on successfully completing and achieving Responsible Gambling Council's RG Check iGaming Accreditation for its sites, PointsBet.ca and PointsBet.com," said Shelley White, CEO, RGC, in a release. "This achievement is a strong demonstration of PointsBet's commitment to prioritizing player protection, education and harm minimization throughout its operations. RG Check is an invaluable tool for managing risk and monitoring the overall effectiveness of RG programming, and provides a roadmap for continuous improvement. RGC is proud to provide PointsBet with ongoing support in its responsible gambling journey."
The RGC, which is based in Toronto, is a leading international authority on responsible gambling. As part of the accreditation process, program staff thoroughly reviewed PointsBet.com and PointsBet.ca based on nine RG Check standards and conducted a comprehensive review of documentation and training, employee interviews, employee surveys, and a testing of the websites.
PointsBet was one of the first private operators to launch in Ontario last April.
WNBA coming to Canada
Could Canada be one step closer to getting a WNBA franchise?
The city of Toronto and Scotiabank Arena will host the first-ever WNBA event in Canada on May 13 when the Chicago Sky and Minnesota Lynx will clash in a preseason game, the league announced on Wednesday.
"Bringing a WNBA preseason game to Canada is an important milestone for the global growth of the league," said WNBA Commissioner Cathy Engelbert in a release. "I've spoken often of the global popularity of women's basketball and, this past season, WNBA games were broadcast in 207 countries and territories, including in Canada, where fans have shown a great appetite for WNBA action. And as Canadian stars like Bridget Carleton, Natalie Achonwa and Kia Nurse continue to flourish in and drive interest around the league, we're looking forward building on the momentum and excitement surrounding the WNBA in Canada with this historic game."
Toronto Raptors ambassador and Canadian rapper, Drake, has been lobbying for a WNBA franchise in Toronto since 2021. The upcoming exhibition game could accelerate talks about potential expansion into the city.
Odds are obviously not out for the preseason game yet but Caesars does have WNBA futures odds out. The Las Vegas Aces are favoured (+180) to win the championship this year, while Chicago (+800) and Minnesota (+4000) have much longer futures odds.