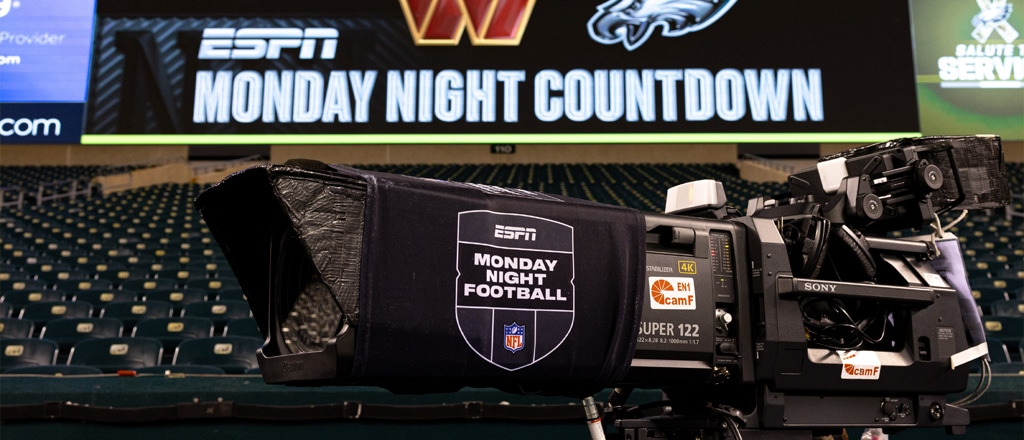 With the NFL in full swing, football fans all over the world love seeing great touchdowns, awesome interceptions, hard hits and brilliant finishes being showcased on their television sets. But, if you're an NFL fan north of the border, there's always one main question on your mind, and that's how to watch the NFL in Canada?
Fortunately for you, we have the answer to that in this piece, as we break down the multiple different options you have out there to not miss any of the action weeks in and week out for the biggest games on the NFL schedule.
Canadian Cable TV options

Bell Canada owns the Canadian broadcast rights for the NFL on television. For basic cable options, CTV is the Free-to-Air home of the NFL in Canada showing a full slate of weekly Sunday afternoon games during the regular season, leading up to the NFL playoffs and Super Bowl.

As far as cable subscription channels are concerned the TSN slate will offer Canadian football fans the most comprehensive coverage. TSN provides access to all primetime games across Canada including Monday Night Football, Sunday Night Football, and Thursday Night Football.

For French Canadian fans of the NFL, RDS is the French language equivalent to TSN. RDS is the French-speaking home to NFL action all season long, airing weekly Sunday afternoon and primetime games throughout the regular season, leading up to the NFL Playoffs and Super Bowl.
TSN and RDS offer online streaming options in addition to traditional cable broadcasts. Check out their respective websites for full details.
Sportsbook Live Streaming in Canada
Some of our favourite Sportsbooks available to Canadian NFL fans offer live streaming free of charge to their registered customers. Simply having an account in good standing will allow you to partake in the live streams available. Here are a few books we've found to be particularly good for NFL streams.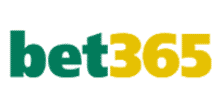 If you were to describe bet365 as the best site for betting on football, that would historically mean the pitch, rather than the gridiron. Bet365 is, of course, an English-founded platform with hits roots in soccer, but that doesn't mean you can't find American football live betting, props, futures, and more on there. Now fully acclimated with the North American market, betting on NFL games is just a few clicks away, with much of the same variety that the other popular books have.
Review Highlights:
"As an organisation with a truly global footprint, Bet365 has used its decades of experience to expand and refine the online sportsbook experience. Benefitting from time in the market, often significantly longer than their peers, Bet365 is regarded as an elder statesman of online betting and as such a truly steady and trusted brand in the space."
"Imitation is the sincerest form of flattery and that appears evident for Bet365's design style. If you spend time perusing the various sportsbooks on offer in Ontario you'll become aware of certain trends. Namely the dark matte grey/black background, accented by green. This is Bet365's signature design and without naming names, let's just say it's being used to great effect elsewhere in the space as well."
"As a global brand with over 2 decades worth of experience, Bet365 has an expansive social media presence. Following them on Twitter, Instagram and YouTube will give users insights into the goings on at Bet365 and which sports and leagues are currently catching the betting world's attention. "
If you'd like more info on Bet365, check out our full review here.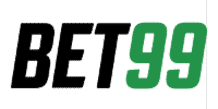 Bet99 brings distinctive Canadian flair to the NFL betting experience. A responsive and colourful NFL platform, pro football is front and center when browsing this home grown betting giant. Their slate of NFL games available to stream is a major bonus to betting on Bet99.
Review Highlights:
"Bet99 is owned and operated by BQC Consulting and in just a few short years time, have established them selves as one of the biggest players in the Canadian marketplace. Focused on Canadian players, Bet99 offers plenty of deposit methods for Canadians. Players can use Interac, credit cards, or Instadebit without worry thanks to the site's secure platforms."
"Bet99's interface is easy to navigate and keeps everything focused to one page as much as possible. Using the top sports tabs to switch between offerings will keep you on the page you're on and populate it with the chosen sport's options. No need to load more tabs."
"Mixed martial Arts great Georges St. Pierre is the global face of the Bet99 brand and in addition to appearing in print and television ads, St. Pierre also takes an active social media role with the Canadian betting outfit. Following Georges and Bet99 on twitter will give customers access to exclusive promotions and giveaways as well as GSP's personal picks, locks and fight breakdowns for UFC events."
If you'd like more info on Bet99, check out our full review here.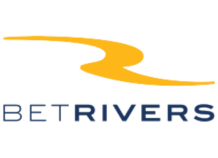 Another great option for NFL betting. Canada had no shortage of eager sportsbooks to enter its market once regulations allowed for it, and BetRivers was very aggressive in promoting themselves once they got the green light. NFL betting and live streaming are great experiences on BetRivers, check them out today!
Review Highlights:
"Parent company Rush Street Interactive was founded in 2012 by industry veterans in the Chicago area. Committed to operating in fully regulated markets, Rush Street began establishing digital versions of brick and mortar sportsbooks within the Rivers Casino brand (hence the eventual BetRivers moniker). "
BetRivers Ontario aims to make an impression on potential customers by employing a few recognizable personalities as brand ambassadors. First off, from the world of Canadian sports broadcasting come former TSN anchors; Dan O'Toole and Natasha Staniszewski. O'Toole gained prominence in Canada as one half of the "Jay and Dan" sports desk team. After leaving TSN, O'Toole now hosts a sports-centric podcast and can be seen in BetRivers advertising. Staniszewski meanwhile spent 10 years at TSN as an on-air personality before departing to become media host for the Calgary Flames and Stampeders. As a BetRivers brand ambassador, Staniszewski creates original content while also appearing in radio and television advertisements."
"BetRivers' website scores well thanks to a clean look and great setup. BetRivers does not overwhelm its users with a busy site, which is always a positive, especially for new bettors. The layout when in specific markets is great. For example, when looking at MLB odds, you can pick a game to see all markets available in the center of the screen and view the remaining games that day on the left tab."
If you'd like more info on BetRivers, check out our full review here.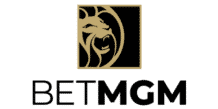 They're the self-proclaimed king of sportsbooks, but are they the best online NFL betting site? Some would argue that they are, and if you want to bet on NFL football, they're certainly not a bad choice. BetMGM is a premiere option for not only betting on but streaming the NFL!
Review Highlights:
"For decades the name MGM was synonymous with casinos, resorts, and Las Vegas – but with the legalization of sports betting outside Las Vegas in 2018, MGM is expanding its operations. The BetMGM sportsbook is now available in ten states – with plans to expand. BetMGM Canada launched in Ontario in April 2022, beginning their expansion into Canada."
"The impression when logging in to BetMGM is certainly a unique one. The brand utilises its Gold and Black aesthetic to great effect. In a world of online sportsbooks awash in blues and greens, it's refreshing to see some original presentation."
"The MGM brand has put its considerable muscle behind its advertising and promotion. Striking official partnerships with the National Basketball Association, the National Football League, the National Hockey League and Major League Baseball as well as partnering with specific franchises; the Denver Broncos, Detroit Lions, Las Vegas Raiders, Tennessee Titans, Pittsburgh Steelers and Baltimore Ravens of the NFL. The Detroit Red Wings of the NHL, Washington Nationals of MLB and Philadelphia 76ers of the NBA."
If you'd like more info on BetMGM, check out our full review here.

Rivalry, a sportsbook specializing in esports betting, is a great book for NFL betting as well! They have a streaming agreement with the NFL and offer live streams to Rivalry members. Check out Rivalry for all your NFL betting and streaming needs.
Review Highlights:
"Rivalry Online is the leading sportsbook for betting on esports, and it was founded in 2017 to serve that exact purpose. It operates under an Isle of Man license, though it has also acquired legal approval from the Canadian government to operate in Ontario. Despite the fact that it's a relatively "young" sportsbook, Rivalry has established itself as one of the best sportsbooks for Esports — not to mention sports. Its service benefits significantly from the company's strong ties and partnerships with huge esports organizations like Fnatic, FURIA esports, and BOOM esports."
"Rivalry mobile betting is highly accessible from any phone or tablet. Its website is very snappy, fluid, and easy to operate on mobile devices. Instead of huge text boxes to scroll through, Rivalry relies on large colourful buttons that are easy to view and press even on smaller screens."
"All in all, Rivalry presents an excellent option for anyone into, or looking to get into, esports and sports betting. It's one of the best sportsbooks for esports due to its huge variety of games and the myriad of betting markets with sharp lines and competitive odds."
If you'd like more info on Rivalry, check out our full review here.
Thursday Night Football on Amazon Prime

As of the 2022 season, Amazon is the rights holder and broadcaster or Thursday Night Football. Amazon Prime customers can enjoy TNF streams all season long on Amazon's website or Prime Video. No additional purchases or subscriptions are required, simply Amazon Prime.
NFL online streaming @ Canada
In terms of finding the best and fastest streams at the drop of a hat, NFL online streams in Canada are always going to be available to you, including the Super Bowl game. As long as you have internet access, or even cell phone service, there's going to be a way for you to find a stream.
DAZN for Canadian NFL fans
DAZN is the premiere option for NFL streaming in Canada for you to watch all the games during any given season. Heck, DAZN provides you with top coverage of the NFL, English Premier League and other sporting events that you're not going to want to miss out on. There's boxing, rugby, darts, auto racing, tennis – the list goes on and on.
DAZN has become a trusted outlet in recent years, providing great quality on its NFL coverage as well. You're never going to complain about bad signals or loss of connection. The quality puts DAZN among the best ways to watch NFL in Canada.
Along with live streaming of every NFL preseason, regular-season and postseason game right through the Super Bowl, you won't miss a moment of the action. They also provide daily access to the NFL Network and popular shows such as Hard Knocks. Every Sunday, they also offer access to the popular NFL Red Zone, which lets fans keep track of every game as the action unfolds, which is an excellent option for fantasy football fans. Game streams are accessible for a couple of days after the live stream, so there's always the chance to watch as many games as you'd like.
DAZN even provides access to every Super Bowl game ever played. Always been curious about how Joe Namath and the New York Jets engineered that upset of the Baltimore Colts as 18-point underdogs in Super Bowl III? Well, the entire game is available for your viewing pleasure at DAZN.
There are multiple different sign-up options for you to consider. You can pay for a one-month subscription, which costs $24.99 CAD. However, if you decide you're ready for a long-term commitment and really like the services that DAZN is able to provide, you can sign up for the one-year subscription at a price of $199.99 CAD which is a savings of $99.98 over going month to month.
DAZN offers NFL fans a free trial
If you're unsure whether or not you want to commit right away, the good news is that DAZN also offers NFL fans a free trial to check things out. With this promotion, you can sign up for a free 30 days. After that, you have the option to either sign up for the month or go with the year-long option.
From our perspective, it would make much more sense, if you're happy with DAZN of course, to just pay for the year at $199.99 CAD. With them charging $24.99 CAD a month, that'd come out to $299.88 CAD a year if you choose to just do things month by month. You could save $90 CAD in just ponying up for the entire year.
Again, what's great about DAZN is that they offer you many other sporting options. So, if you do sign up, you'll of course have the NFL games available, but that's not where things will end. Come the postseason, or when you're ready to watch the Super Bowl in Canada, DAZN will feel like a great investment, especially if your favourite team is in the thick of things.
Watching the games live brings you more betting opportunities. Many of our partners offer live betting options. Check them out from our reputable list of sportsbooks.
Click here if you want to read about how to watch the CFL in Canada.
---
Watching the NFL in Canada FAQ
How can I watch the NFL on TV in Canada?
Canadian NFL fans can watch the NFL on CTV and TSN in english and RDS in french.
Can I watch NFL on CTV Online?
Yes. Select NFL broadcasts will be available to stream on CTV's website.
Does TSN carry NFL games?
Yes! TSN is the best suite of channels to find all your favourite NFL games.
Does TSN cover all NFL games?
TSN covers as many games as possible across all it's television networks and streaming platform but some games wont be available due to scheduling conflicts. Refer to TSN's website for all coverage details.
How to stream the NFL free in Canada?
The best way to stream NFL games for free in Canada is through our favourite online sportsbook providers. Certain books have agreements in place that allow them to stream NFL games to their customers. There is no purchase necessary, just sign up for a free account and check out the streams!
How can I watch NFL live in Canada?
You have several options to watch live NFL action in Canada. On traditional cable television you can find the NFL on CTV, TSN and RDS. Paid online streaming is available through DAZN and select online sportsbook providers will also stream NFL games to their registered members.
How much is Amazon Prime for NFL games?
The Amazon Prime service costs $9.99 (plus applicable taxes). You do not need any additional NFL specific subscriptions to enjoy Thursday Night Football games on Amazon.
Does Amazon Prime include all NFL games?
Amazon only provides coverage of Thursday Night Football.
Can you watch NFL on Amazon Prime in Canada?
Yes! Thursday Night Football games are available for streaming to any Canadian Amazon Prime subscriber.
How do I watch NFL on Amazon Prime?
Simply navigate to Amazon Prime Video and enter your login details.