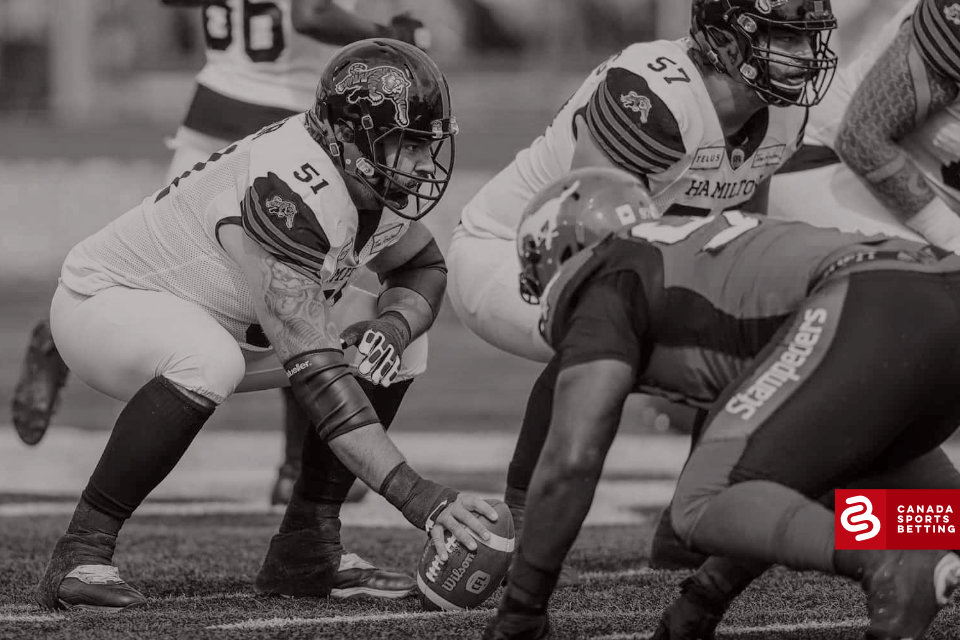 Estimates are that 420,000 Canadians out of a population of 37.59 million no longer subscribe to cable or satellite television. Certainly, many of those are fans of the CFL who wonder how to watch the CFL online? In the past, this would have left them out of luck if they desired to watch CFL action. Luckily, there are several online streaming options available that CFL fans are able to access.
Click here if you wish to read about how to watch the NFL in Canada.
Options to Watch the CFL in Canada
CFL telecasts are only available on TSN, which viewers require a cable or satellite subscription to access
Fortunately, there are several online streaming options for CFL fans who are without cable or satellite TV
Many countries in other parts of the world also offer CFL live streaming options
It wasn't all that long ago that CFL fans were simply out of luck if they sought out a method to view live action from their favourite three-down football league online. All CFL games are carried by TSN, and the 24-hour sports channel is only available to those with cable or satellite subscriptions.
That all changed with the 2018 CFL season. TSN added a live streaming site and suddenly, fans who'd cut the cord or had never subscribed to a cable or satellite television service were able to watch all of the CFL action all season long, including the Grey Cup game.
Today, there are a number of live streaming options available on which people who like to bet on the CFL can catch games online. There are several sites offering CFL games in Canada, as well as in other countries in different parts of the world where CFL games are also broadcast on television networks.
Expectations are that streaming will soon overtake traditional methods of watching broadcast sports and become the No. 1 option for sports viewing. As the CFL returns to acton in 2021, there's more options to watch the games than ever before.
TSN Direct
Launched in 2018, TSN Direct finally gave those who enjoy the CFL a way to watch the games if they didn't have a cable or satellite hook up, or lived in an area where none was available. It was the first time that TSN offered its service to customers without demanding they have a subscription to their TV channel as well.
TSN Direct is available for purchase by all Canadians. Subscriptions cost $19.99 per month. There's also a 6-month pre-paid plan of $99.95. All you need to access the service is a live internet connection.
TSN Direct provides the same programming that viewers watch on TSN with a cable or satellite subscription. That includes every CFL game. It offers access to TSN's five feeds, as well as exclusive bonus streams, and on-demand content.
The TSN Direct service is compatible with iOS, Android, Windows, IE 11, Chrome, Firefox, Edge, Safari Mac, Samsung SmartTV and blue-ray players with Samsung Smart Hub, Xbox One and Apple TV.
CFL Game Pass
International viewers in more than 150 countries who are outside the boundaries of the CFL's broadcast market – that includes TSN and RDS in Canada, ESPN in the USA and BT Sport in the United Kingdom – can stream every CFL game during the season via CFL Game Pass.
CFL Game Pass offers fans three different viewing packages. There's a season pass for $79.99 USD which includes playoffs and Grey Cup. A team pass for $36.99 USD allows CFL supporters to watch their favourite team's games. There's also a single-game pass that allows CFL enthusiasts to watch a game for $2.99 USD.
ESPN
Prior to the 2019 season, the CFL and ESPN signed a multi-year deal that made the network the CFL's exclusive broadcaster in the USA. American viewers can stream both NFL and CFL games via ESPN. During the 2019 CFL season, ESPN broadcast 20 CFL games live on television.
The network also streamed more than 65 CFL games via its ESPN+ streaming service, ultimately showing every game of the league's season, including all of the playoffs and the Grey Cup.
ESPN+ costs $5.99 monthly or $49.99 annually and offers exclusive sports streaming content.
Grey Cup On Demand
Long-time fans of the CFL and history buffs, in general, will be delighted to know that the CFL has just launched a service at CFL.ca through which over 70 Grey Cup games of the past can be streamed.
Via Grey Cup On Demand, the entire broadcast of every Grey Cup game from 1954-2019 will be available for viewing 24/7, 365 days a year and free of charge.
Newsreel footage of the 1946, 1948, 1950 and 1952 Grey Cup games will also be included as part of the package.
The site launched on Jan. 28, 2021. The entire catalogue of available Grey Cup games is downloaded to the site and available for access.
Where To Bet On The CFL
There are a number of leading online sports betting sites that will provide bettors with the chance to place a wager on CFL action. The best bet you can make is to shop around in advance and seek out the best deal before joining one of these sportsbooks. Check out Bet99 and PowerPlay Sports as examples.
The signup bonus offers that are in place at all of these recommended sites will prove advantageous to the bettor. And since you'll get a good deal wherever you go, why not shop around and find the best fit for your needs?
Do you want a risk-free first bet as a signup bonus? Perhaps you find a no-deposit bonus to be enticing. Or maybe you simply like the feel of cold, hard cash in your account and you want to go for a matching first deposit bonus. Whatever option you choose, you're already a winner.
Remember that new players and returning customers are eligible to better bonuses when they deposit using Bitcoin.
See below the top sportsbooks where you can wager online and choose the best one for you: