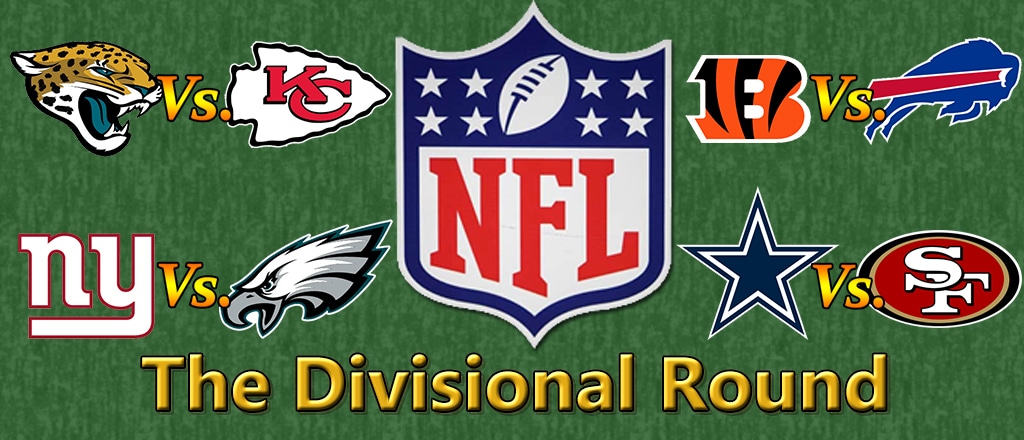 Super Wild Card Weekend has come and gone and with it the hopes of the six losing teams. The Jaguars' momentum kept on rolling with an improbable comeback victory over the Chargers. The Bills and Bengals both escaped upsets with not so stellar performances, asking a lot of questions of both squads heading into their matchup this weekend. The Giants pulled off the upset against the Vikings which came as a surprise to some, and perhaps less of a surprise to others (wink wink). In the "they are who we thought they were" games, the 49ers and Cowboys ran roughshod over two teams who realistically shouldn't have been in the playoffs, the Seahawks and Buccaneers. All told the Wild Card round was an action packed football fest which helped us separate the wheat from the chaff. Now the true contenders are set to duke it out the rest of the way. Inserting themselves into the heart of the action are our two No. 1 seeds, fresh off their well earned bye weeks. The Chiefs and Eagles now play the two lowest remaining seeds and will hope that the curse of the bye doesn't claim them this year.
As for CSB, our Super Wild Card Weekend was ultimately a mixed bag. The Chargers let us down in the end and our big swing on the Bucs pulling off an upset landed like a lead balloon. As things start to get more focused, so do the picks, as the stakes get ever higher.
As always stay tuned to all our NFL playoff coverage here at CSB as we update you on everything you need to know on the road to the Super Bowl. If you need a refresher on odds, bets or where to place them, check out our guides and breakdowns all year round.
For now let's dive head first into the Divisional matchups and see if we can't demystify the proceedings as eight truly talented teams duke it out to reach the final four.
CSB WILDCARD WEEKEND STATS:
ATS: 3-3
STRAIGHT UP: 4-2
Skip Around to Any Divisional Round Game Here:
Saturday Games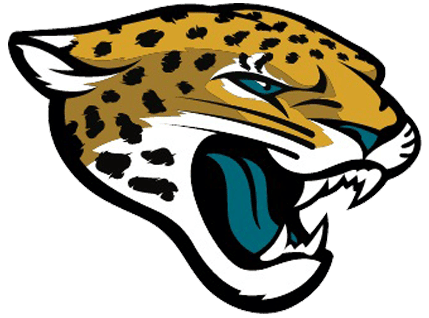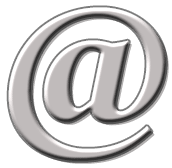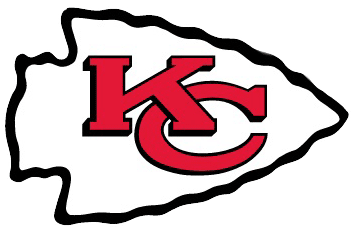 (4) Jacksonville Jaguars at (1) Kansas City Chiefs (-8.5)
Jacksonville's miracle comeback against the Chargers has earned it the right to test the big dogs. Down 27-0 at the half, and having conceded five turnovers, it seemed all but over for the Jags. Yet slowly, but surely, Trevor Lawrence orchestrated a 31-point second half and the Jacksonville defence managed to hold LA to nothing but a field goal. A five-win streak to cap off the season means nothing if you can't win a playoff game, and against the odds, Jacksonville managed that win. Its prize is a trip to Arrowhead Stadium and a matchup against the rested Kansas City Chiefs.
With that win in their back pocket, I expect to see a Jags squad that's much quicker out of the gate. Their nervous, sloppy first half from last week is in the rearview and they've proven to themselves, and to us fans, that they can win when it matters.
Conversely, their opponents are a bit of a different beast than the LA Chargers. The Chiefs boast the NFL's highest scoring offence this year and Patrick Mahomes has looked his vintage self all season long, despite a new cast of characters around him. An 8.5-point line in favour of KC says it all. Bettors are banking on the power of the Chiefs offence to put this one to rest, and when looking at what Mahomes has done this year, you can hardly blame them. However, Kansas City's high-powered offence has papered over the fact that its defence has been a tad shaky. Sitting 16th in points allowed this year, the Chiefs have had bad tendencies covered up by offensive heroics. Not to say that they should have a worse record, but there are cracks that Jacksonville could expose, especially in the do-or-die atmosphere of the playoffs.
Ultimately, I think the Jaguars' season ends this weekend. However, the confidence gained from their comeback victory will give them the strength to push the Chiefs harder than expected, forcing another stellar performance out of Mahomes, and setting themselves up as a legit contender next season.
ATS Pick: Jaguars Beat the Spread
Moneyline Pick: Chiefs Win
Prop of the Game:
Jump on Trevor Lawrence in the over for passing yards as I think he's being underestimated this week. This game should be closer than expected and that will be due in large part to Lawrence's play. Big numbers are expected of his counterpart and I think Lawrence can keep pace for the most part.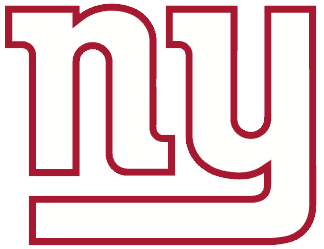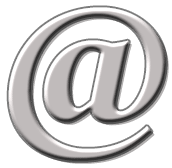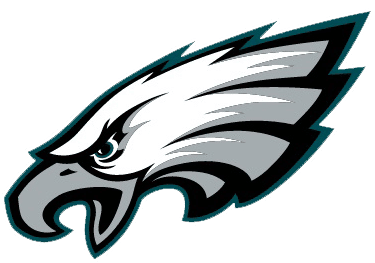 (6) New York Giants at (1) Philadelphia Eagles (-7.5)
I believed in the Giants, and the Giants came through for me, which makes me want to pick them here even more. But before we come to any rash decisions, let's dissect this thing.
Whether they're frauds or not, the Vikings' loss was not a big surprise. It has been the signature of Kirk Cousins' career to lose important games, and even if that's a bit unfair to him, it wasn't a shocker to see it happen again.
But any refrain about the Vikings choking doesn't say enough about the Giants winning. The Giants just win. Despite the odds, despite the actual makeup of the team, despite injuries and expectations and narratives, the Brian Daboll-led squad has managed to squeeze every bit of juice out of this season.
Quarterback Daniel Jones has absolutely been the best version of himself and has re-energized his career in New York; the oft-scrutinized pivot has put together his best season to date. His 92.5 QB rating and 67.2 completion percentage are high watermarks, and what's more impressive is that he achieved them in more games played than any previous season. Proving he even has a playoff gear, his 114.1 QB rating, 301 yards passing, two touchdowns, and 78 yards rushing stat line against Minnesota helped seal the deal for Big Blue.
A huge factor in Jones turning in his career-best season has been the re-emergence of running back Saquon Barkley. Barkley, much to the chagrin of fantasy football managers, seemed a pale shadow of himself in the two seasons post 2020 ACL tear. Lo and behold, this season we bore witness to the Saquon Barkley of old, and his game-breaking power has been the engine that drives the Giants.
That's a lot of words about New York, though, what about its opponents? The No. 1-ranked Philadelphia Eagles have waited in the wings, and have hopefully benefitted from much-needed rest for quarterback Jalen Hurts. With Hurts at his best, the Eagles are a very tough nut to crack, and he benefits from a diverse arsenal of weapons and an elite defence that plays with a ton of speed. Having led the league in passing yards allowed and passing yards per game allowed, Philly can stifle even the most gifted quarterbacks. But the health, and ultimately the efficiency, of Hurts will be the deciding factor here.
What this all leads to is another game that screams nail-biter to me. The playoffs are where everything tightens up and we haven't even addressed the fact that this is a bitter division rivalry whose respective fan bases hate each other. I think the Eagles emerge victorious. Hurts possesses the talent to get the most out of his supporting cast and the week of rest will hopefully see him as near to his best as possible. That being said, the Giants simply can't be discounted, and will give their rivals everything they can handle. What Jones and Barkley can produce rushing the football will be enough to give even the best secondary in the league pause. It's gonna be a good one.
ATS Pick: Giants Beat the Spread
Moneyline Pick: Eagles Win
Prop of the Game:
Taking Jones in the over for rushing yards was the right call in the Wildcard round and I see no reason not to run it back this week. Jones will have to scramble in this one as pocket passing wont be as effective against the superior Eagles D, and let's be honest, Jones has to scramble to be at his best against any opponent.
Best NFL Sign Up Bonuses in Canada
If you're looking to sign up for a Canadian Sportsbook for the first time and put these picks to good use, check out these great sign up bonuses currently on offer:
New users at BetVictor can get a 100% deposit bonus up to $500! – Sign Up Now
New users on Bet99 will get a Matched Bonus of 100% on their first deposit, up to $600! – Check It Out
New users at PariMatch get a 100% deposit bonus of up to $500 with a minimum deposit of only $10. – Sign Up Today
Check out more bonuses available in our handy Bonus Guide
Sunday Games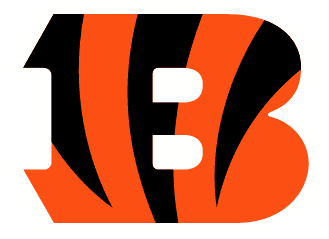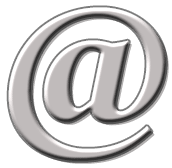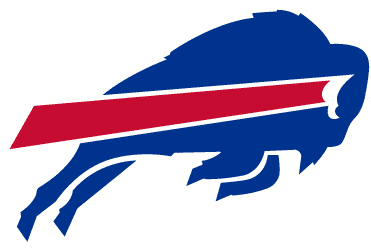 (3) Cincinnati Bengals at (2) Buffalo Bills (-5.5)
Hoo wee, what a doozy.
This matchup has seemed inevitable for a few weeks now. After their Week 17 tilt was cut short by Damar Hamlin's on-field collapse, it seems like the collective football world has been poised on the Bengals and Bills. As the fated matchup approaches, question marks emerge for both teams. Their respective Wild Card performances left a lot to be desired and make this pick all the more difficult.
Buffalo needed four quarters to dispatch a Dolphins squad led by third-stringer Skylar Thompson, but it was far less about what Thompson delivered than it was about what Josh Allen did not. Allen had an uncharacteristically ugly game, well, as far as turnovers go at least. Despite still racking up 353 yards passing and three touchdowns, Allen threw two interceptions and added a lost fumble that was returned for a touchdown for good measure. That fumble turned score put the Dolphins up 24-20 in the third quarter and served as a wake-up call for the Bills. If Buffalo is to finally shake off the Buffalo of it all, Allen will have to limit the turnovers when it counts the most. Allen tends to opt for the bigger play when a safe one will do just fine, and hopefully this near embarrassment at the hands of a depleted Miami squad will galvanize that concept for the talented quarterback.
The Bengals, meanwhile, were facing similarly depleted competition, and were nearly burned. Their opponents in Baltimore were without MVP calibre quarterback Lamar Jackson and were all but counted out before kickoff. Instead we got a nail-biter that was ultimately decided on a goal-line fumble leading to a 98-yard touchdown return from Bengals' defensive end and Cincinnati-native Sam Hubbard. It was a special moment for the team, for the city, and for Hubbard himself, but it papered over the fact that the Bengals really shouldn't have been in that do-or-die position to begin with. The negative game script was orchestrated by the Ravens pass rush getting to Burrow for four sacks on the day. The Baltimore defence also contributed two forced fumbles and disrupted the Cinci offence all day.
The resulting stat line for Cincinnati's elite trio of receivers was a paltry 155 combined yards and one score. The offensive line has long been this Bengals squad's Achilles heel and it was exposed by Baltimore. No quarterback in the league, even one as talented as Burrow, can perform the way they need to under that much pressure, and if they can barely keep up with someone like Tyler Huntley in the process, they wont have a prayer against Allen.
The Bengals have to find a way to get Burrow more time,and that's a really hard ask with one week of practice, and an injury-ravaged offensive line. As much fun as this Cincinnati team is, a few sacks in the cold at Orchard Park will be a fun killer. I think Allen is more likely to limit his mistakes than Cincinnati is likely to limit the pressure on Burrow and the result sees the Bills in the AFC Championship Game.
ATS Pick: Bills Cover
Moneyline Pick: Bills Win
Prop of the Game:
Bit of an off the board pick here, but if Josh Allen wants to win this one, he's gotta limit mistakes. Limiting mistakes for QBs usually results in less shots down field and more bread and butter yardage, especially to the TE. I see Dawson Knox as the beneficiary this week and am taking the great odds on him landing at least 1 TD.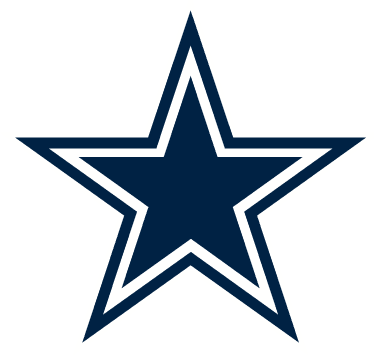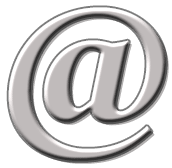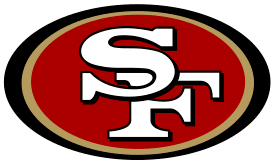 (5) Dallas Cowboysat (2) San Francisco 49ers (-3.5)
I gotta admit, I blew it with the Cowboys last week. I got all wrapped up in the narrative that they'd never beaten Tom Brady and yeah, admittedly I thought it would be pretty funny if they lost again and I rolled with it. What I neglected to really take into consideration is that the Bucs just plain suck.
I'll try not to get swept up in the comedy of it all and take the Cowboys a little more seriously … wait who are they playing? Oh yeah, they're toast.
Look, I shaded Dallas hard and it burned me, but comparing the Buccaneers to the 49ers is like comparing, well, the Buccaneers and the 49ers. Ain't nothing similar but the bay.
The 49ers are, in my opinion, the best team out of the eight remaining. Eventually we will have to stop saying how crazy it is that Brock Purdy is having success and just say hey, Brock Purdy is a good quarterback. He's at the very least good enough to lead a team with an absolute embarrassment of talent.
The Cowboys have weapons on both sides of the ball which stands to reason considering they're here, but realistically I just don't see a pathway to victory without something unexpected happening. We who make picks must deal with the expected, however, and what I expect to see is a 49ers team as comfortable as a house cat in their home base.
San Francisco has now won 11 straight games. The 49ers are consistently consistent, and barring injury, have all the tools at their disposal to continue that trend. The Cowboys delivered a complete performance in Tampa, and if we know anything about Dallas, we know that a distinctly less complete game is likely to follow. Bet on the model of consistency here.
ATS Pick: 49ers Cover
Moneyline Pick: 49ers Win
Prop of the Game:
Dallas' major X-Factor in this one will be pass rusher Micah Parsons and his ability to pressure rookie QB Brock Purdy. Look for Purdy to utilize Christian McCaffrey to the full extent and for McCaffrey to top 100 yards rushing for the second week in a row.
---
2023 NFL Playoff FAQ
Which Teams Have Byes in the Divisional Round?
There are no more byes this year.
What is the 2023 NFL Playoff Schedule?

Divisional Round
Saturday, Jan. 21 and Sunday, Jan. 22

Championship Sunday
Jan. 29
NFC Championship, 3:05 p.m. ET (Fox)
AFC Championship, 6:40 p.m. ET (CBS)

Super Bowl LVII
Feb. 12
AFC Champion vs. NFC Champion at State Farm Stadium in Glendale, Arizona, 6:30 p.m. ET 

What is the Wild Card Weekend NFL Schedule?
Saturday, January 14, 2023
Seattle @ San Francisco 16:30
Los Angeles Chargers @ Jacksonville 20:15

Sunday, January 15, 2023
Miami @ Buffalo 13:00
New York@ Minnesota 16:30
Baltimore @ Cincinnati 20:15

Monday, January 16, 2023
Dallas @ Tampa Bay 20:15

When is the 2023 Super Bowl?
Super Bowl LVII will take place on February 12th, 2023, at State Farm Stadium in Glendale, Arizona
What time does the Super Bowl Start?
Super Bowl LVII starts at 6:30 p.m. ET, on FOX
What are CSB's Divisional Round Picks Against the Spread?
Jaguars (+8.5)
Giants (+7.5)
Bills (-5.5)
49ers (-3.5)

When are the next week's NFL Lines set?
Typically oddsmakers will set the next week's Game Lines after the Sunday slate of games. NFL Odds will evolve as bets are made throughout the week and NFL Picks made too early may lack vital information. The NFL Point Spreads are set with a somewhat unclear picture and NFL predictions become more informed as the games get closer.