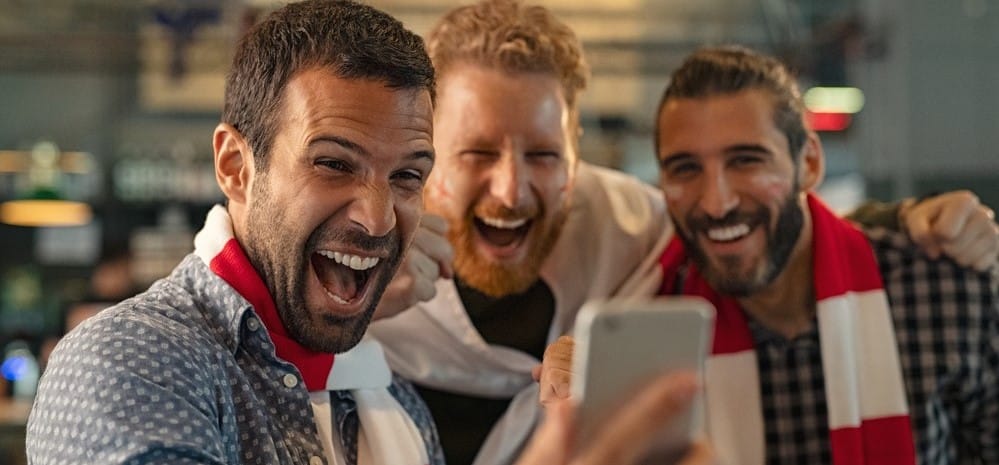 Overall, it's been a very good year for Canadian sports bettors.
Christmas came early for Ontario sports bettors, who celebrated the launch of the province's regulated sports betting market on April 4. Now, bettors across the province have access to over 70 private and legal iGaming sites in addition to the well established PROLINE games that have been offered by the Ontario Lottery and Gaming Corporation for decades.
Ontario is the only province that has fully embraced private sports betting operators, but there has been some positive developments in other provincial jurisdictions, too.
The Saskatchewan Indian Gaming Authority brought online sports betting to the residents of Saskatchewan in November with the help of the British Columbia Lottery Corporation and its PlayNow platform.
In February, Nova Scotia became the last Atlantic province to green light single-event sports wagering through the Atlantic Lottery Corporation.
And Alberta appears to be the next province that will embrace private operators, although the negotiating process is taking much longer than expected.
All of the provincial lottery corporations have upgraded their respective platforms in some shape or form this year, and that's great news for sports bettors.
It's been an exciting year full of positive developments in the industry, but what's on the respective Christmas lists of Canadian sports bettors this year?
Reinstate UFC betting
UFC bettors in Ontario were given an early lump of coal on Dec. 1 when the Alcohol and Gaming Commission of Ontario announced it was banning wagering on UFC events due to integrity concerns with the organization.
All of the private operators, and OLG, in the province were asked to remove all UFC betting markets from their respective sites immediately, leaving bettors dejected.
Alberta's online gaming regulator, Alberta Gaming, Liquor & Cannabis, quickly followed suit and shut down wagering on UFC events as well. However, the crown corporation reversed its decision a few days later after the UFC took disciplinary action against those involved in "suspicious betting activity."
Other provincial lottery corporations across Canada told Canada Sports Betting that they're monitoring the betting activity surrounding UFC events closely, but didn't feel the need to ban wagering at this time.
As of Monday afternoon, the AGCO is standing behind its decision until the UFC has the "necessary betting framework in place" relating to wagering by UFC insiders.
One Canadian iGaming executive told Canada Sports Betting the UFC will likely act swiftly to rectify its integrity policies, but those changes may not be fully implemented until after the holiday season. Many sports betting executives in Canada believe that the wagering ban will force UFC bettors to wager with illegal grey market operators.
So, for now, UFC bettors in Ontario will be keeping their fingers crossed that there's a solution to the problem before the next big UFC event, UFC 283, on Jan. 21, 2023.
Revive daily fantasy sports
One of the major unintended consequences of launching Ontario's regulated iGaming market was the death of daily fantasy sports in the province.
Although DFS is not strictly forbidden by Canadian and Ontario law, there are significant issues surrounding liquidity, tax rate, ring-fencing, and licensing fees that prompted major DFS operators like DraftKings and FanDuel to cease their DFS operations in the province after the launch of Ontario's regulated market on April 4.
Earlier this year, the Fantasy Sports & Gaming Association, the only national organization representing the interests of 60 million fantasy sports players in the United States and Canada, urged players in the province to fill out an online form in an attempt to get the attention of lawmakers.
But how do you actually get DFS back in Ontario?
Unfortunately, there isn't a quick fix or easy solution. The Ontario government would have to be convinced that DFS is a "game of skill" using Canadian legal standards and the provincial government is limited by federal Criminal Code requirements.
However, there could be an opportunity for interprovincial agreements to eventually allow shared liquidity between provinces or between regulated jurisdictions outside of Canada. This would result in larger pools of players and could convince DFS operators to restore their Ontario operations. Don't hold your breath, though, as there are no indications anything like this is in the works. It'll likely be a lengthy and complicated process to get DFS back in Ontario.
Many sources have indicated that effectively killing DFS in Ontario was a major oversight on behalf of Ontario's regulators, who never intended to squash the local industry while developing the legal framework for the regulated market.
Industry stakeholders will continue to work with regulators and various levels of government on this issue, which will still be hotly contested in 2023.
More private operators
Sports bettors in all of the other provinces of Canada outside of Ontario are envious of the plethora of legal sportsbooks now at the disposal of Ontarians.
One of the most frequent questions that lands in our inbox at Canada Sports Betting is: "When are Draftkings, FanDuel, BetMGM and Caesars going to be available in my province?"
Many bettors in these respective provinces are still wagering with grey market sportsbooks rather than with provincial lottery corporations. In fact, a coalition of five provincial gaming corporations — BCLC, Manitoba Liquor and Lotteries Corporation, Loto-Quebec, ALC, and AGLC — put out a joint press release last August calling on the federal government to work with provincial jurisdictions to protect the Canadian public from online black-market operations.
When you wager with an illegal offshore sportsbook, your deposits aren't protected, your winnings may not be paid out, your personal information and data are vulnerable, and game play may not have fair and competitive odds. Offshore sportsbooks also aren't mandated to provide limit-setting features and other responsible gambling resources to keep your experience fun and within budget.
As previously mentioned, the AGLC is still looking for two operators to provide retail sports wagering in the province with possible mobile extensions. There should be some kind of announcement early in 2023, and it'll be interesting to see who the winning bidders are.
Industry sources have indicated that other provincial governments are keeping a close eye on Ontario's private sports betting market, which produced $267 million in total gaming revenue for the period of July 1- Sept. 30. Ontarians wagered over $6 billion across iCasino, sports betting, and poker platforms during that span, and those numbers are expected to drastically increase over the next quarter. The Ontario's government's rake on iGaming operations in the province is roughly a 20% revenue share.
As the tax dollars continue to roll into provincial coffers in Ontario, it could convince other provinces to adopt a similar open iGaming model in their jurisdictions. Ontario's legal framework for its market can also act as a blueprint for other provincial regulators to establish their own rules and regulations for iGaming.
The Canadian Gaming Association, a national trade association that represents leading operators and suppliers in Canada's gaming, sports betting, eSports, and lottery industries, held its annual general meeting in Vancouver this year. There was plenty of discussion surrounding the successes – and failures – of Ontario's new market to this point as well as the iGaming landscape and potential of British Columbia amongst industry stakeholders. Private operators have the most interest in potential expansion into the Alberta, British Columbia, and Quebec markets.
Unfortunately, all three of these wishes are unlikely to be granted by Dec. 25 this year. But we can always hope for a Christmas miracle.
Happy Holidays and Merry Christmas, everyone!