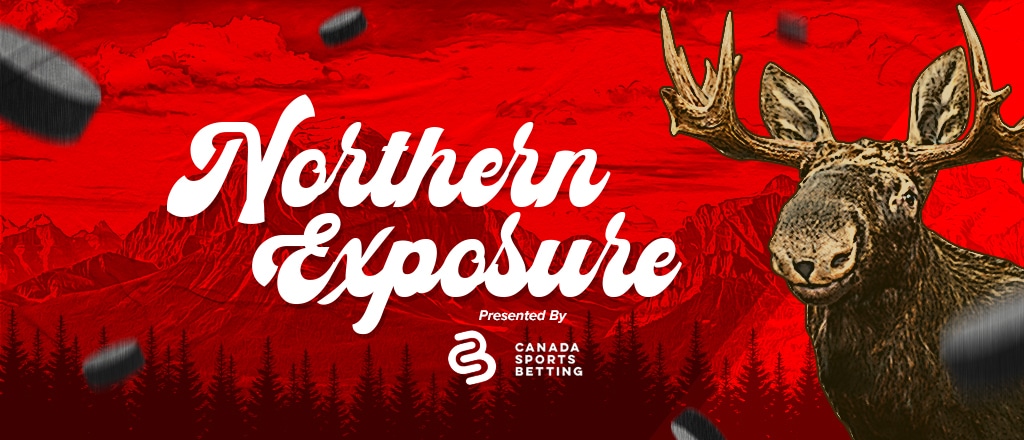 Each week, Canada Sports Betting recaps all the top sports betting and iGaming news in Canada, highlights the event of the week, and takes a look ahead at some of the most intriguing games to bet on over the weekend.
Our top sports stories this week
Game of the week
FIFA World Cup Final: Argentina vs. France – Sunday, Dec. 18
The stage is finally set for the FIFA World Cup Final.
Lionel Messi and Argentina will take on the defending champions from France on Sunday in what should be one of the most tightly contested soccer matches of the year on Sunday.
Oddsmakers at bet365, one of the many legal and regulated sportsbooks operating in Ontario, are expecting a close affair, as evidenced by the identical –110 opening odds they're giving to both France and Argentina to win the match outright. On the three-way moneyline, Argentina is +180, a draw is +200, and France is +175. Oddsmakers are also expecting a low-scoring affair, giving –188 odds for there to be two goals or fewer scored in the match and +150 odds for there to be three or more goals scored.
Messi has announced that Sunday will be his final World Cup match, so it's his last chance to claim World Cup glory for his country.
World cup a hit at OLG
As expected, betting interest in the World Cup has been substantial at Ontario sportsbooks.
The Ontario Lottery and Gaming Corporation, which runs PROLINE (retail) and PROLINE + (digital) sports betting games in the province, is reporting that the top betting events of last week at the sportsbook were all surprisingly World Cup matches: Netherlands vs. Brazil, Croatia vs. Brazil, Morocco vs. Spain, Morocco vs. Portugal, and England vs. France.
An OLG spokesperson said 55% of customers correctly predicted France to win its match against England in what was one of the most even matchups of the tournament to that point. Just 16% of customers wagered on Morocco to shock Portugal and advance to the semifinals.
Other online private operators across Canada and Ontario were expecting huge handles for the World Cup. One operator predicted the betting interest in the tournament would eclipse a typical Olympic handle for them, but ultimately fall short of the interest the Super Bowl generates.
World Cup TV ratings have exceeded expectations to this point, with knockout round games almost reaching 2 million viewers during afternoon time slots. Canada's group stage game against Croatia fetched an amazing 4.4 million viewers.
Still waiting on Alberta
It's still all quiet on the private sports betting front in Alberta heading into the holiday season.
The Alberta Gaming, Liquor and Cannabis Commission announced last December that it was planning on allowing two private operators to run sports betting, with possible mobile extensions, at major professional sports venues across the province — but there has yet to be an announcement on which operators those will be.
"We're continuing to work through the negotiation process," a spokesperson for AGLC told Canada Sports Betting on Wednesday.
Alberta's regulator was hoping to have physical sportsbooks up and running in the province by the end of 2022, but that timeline appears to be significantly delayed.
The Request For Proposals process was set to close on Jan. 31 earlier this year, but the deadline was extended until Feb. 14 to allow operators more time to submit their bids. Clearly, things have hit a snag over the last several months as the winning vendors still haven't been announced.
Unlike Ontario, Alberta's regulator has made the interesting decision to limit the market to only two private sportsbook operators, at least initially. They said last winter that a major advantage of having such a small market was that they could get private sports betting services up and running quickly in the province. That hasn't happened.
"There's a lot of interest, but there are a lot of challenges with the RFP," an industry source previously told Sports Handle. "The stakeholders that could be allowed to participate in the retail sportsbook or mobile extension, they had asked the government for something different. They had asked to form their own partnerships and then let the government regulate so there would be more competition in the marketplace. There's some concern around the approach."
AGLC's PlayAlberta website is currently the only legal online sportsbook in the province. SPORT SELECT, which is run by the Western Canada Lottery Corporation, is also an option for local retail sports bettors.
CFL schedule release
The CFL released its entire 2023 schedule on Tuesday.
There will be a total of 21 Saturday games that kick off at 7 p.m. ET and 11 Sunday summer games that will all start at 7 p.m. ET. This shift to more evening slots throughout the season is being made with the hopes of increasing U.S. viewership. And for the first time since 2008, divisional playoff games will be played on Saturdays.
The regular season will begin on June 8 with the BC Lions taking on the Stampeders in Calgary in a Thursday night season opener.
Other key dates on the schedule include the Labour Day Classic between the Tiger-Cats and the defending Grey Cup champion Toronto Argonauts in Hamilton on Sept. 4.
Hamilton will host the 110th Grey Cup on Sunday, Nov. 19.
CFL futures markets for next season are already posted at Sports Interaction and there should be plenty of movement with the odds over the coming months once free agents begin signing with teams.
| | |
| --- | --- |
| Team | Grey Cup Winner |
| Winnipeg Blue Bombers | +225 |
| BC Lions | +333 |
| Calgary Stampeders | +550 |
| Toronto Argonauts | +551 |
| Hamilton Tiger-Cats | +800 |
| Montreal Alouettes | +800 |
| Saskatchewan Roughriders | +800 |
| Edmonton Elks | +1200 |
| Ottawa Redblacks | +1400 |
Bet99 secures Ontario soccer partnership
Bet99 announced a four-year partnership on Wednesday with Simcoe County Rovers FC, a Canadian semi-professional soccer club based in Barrie, Ontario, that plays in the League1 Ontario men's and women's divisions.
Rovers FC will wear the Bet99 logo on match day jerseys as part of the sponsorship deal, which also includes local marketing activations and community initiatives.
"The partnership with BET99 represents a tremendous opportunity for Rovers FC to grow in a sustainable way," said Rovers FC President and Co-owner, Julian de Guzman, in the release. "Signing a multi-year sponsorship with a premium brand like BET99 is an exciting next step for us."
Rovers FC is owned by a number of current and former Canadian national soccer team members, including Atiba Hutchinson, Cyle Larin, Janine Beckie and de Guzman.
Manitoba Liquor & Lotteries CEO leaving
President and CEO of Manitoba Liquor & Lotteries Manny Atwal announced Thursday on LinkedIn that he's leaving the provincial crown corporation for an opportunity in the private sector.
Atwal joined Manitoba Liquor & Lotteries in November 2019 and was responsible for the corporation's annual business performance, daily operations, and the achievement of strategic goals. All members of the Executive Management Committee reported to him. His last day at the corporation will be Jan. 6, 2023.
"We completed a number of key initiatives and started many more which will keep moving the company forward in a variety of spaces," Atwal wrote in the LinkedIn post. "I count myself very fortunate to have been part of a dynamic company that provides a wide variety of services for Manitoba and is also a significant contributor to the provincial government's coffers. It has been an honour to lead this company and I look forward to the next chapter."
According to CBC Manitoba, Atwal told a legislative committee hearing on Tuesday that Liquor and Lotteries expects to announce record-breaking profits for the 2022-23 fiscal year.
Last year, Liquor and Lotteries reported a $597.8 million net income, which set a new record at the time. The crown corporation's profits through running Manitoba's liquor, gambling, and cannabis supply are reinvested in the province.
The search for a new President and CEO will begin in the new year, the corporation says.
Loto-Quebec releases partial financials
Loto-Quebec, a crown corporation responsible for overseeing lottery and gaming in the province of Quebec, released its financials on Wednesday for the first half (April-September) of its 2022-23 fiscal year.
The corporation is reporting total revenue of $1.46 billion and consolidated net income of $805.3 million at the end of the first half of fiscal 2022–2023. These represent increases of $382.9 million (+35.4%) and $221.3 million (37.9%), respectively, over the same period last year. However, these increases come with a huge asterisk as last year's numbers were affected by provincial pandemic measures in the gaming sector.
"Halfway through the fiscal year, we're on track to not only meet but surpass our budget target. All our teams continued their remarkable work leading us to these record results of which I'm very proud," said President and CEO Jean-Francois Bergeron. "Despite our enthusiasm, we remain cautious given the unstable economic context. We're counting on exciting projects—especially in terms of repositioning our brand—to keep us heading toward success."
Lottery accounted for $468.3 million of the total revenue while casino/gaming halls brought in $551 million (online casino/sports betting represented 23% of the casino/gaming hall revenue).