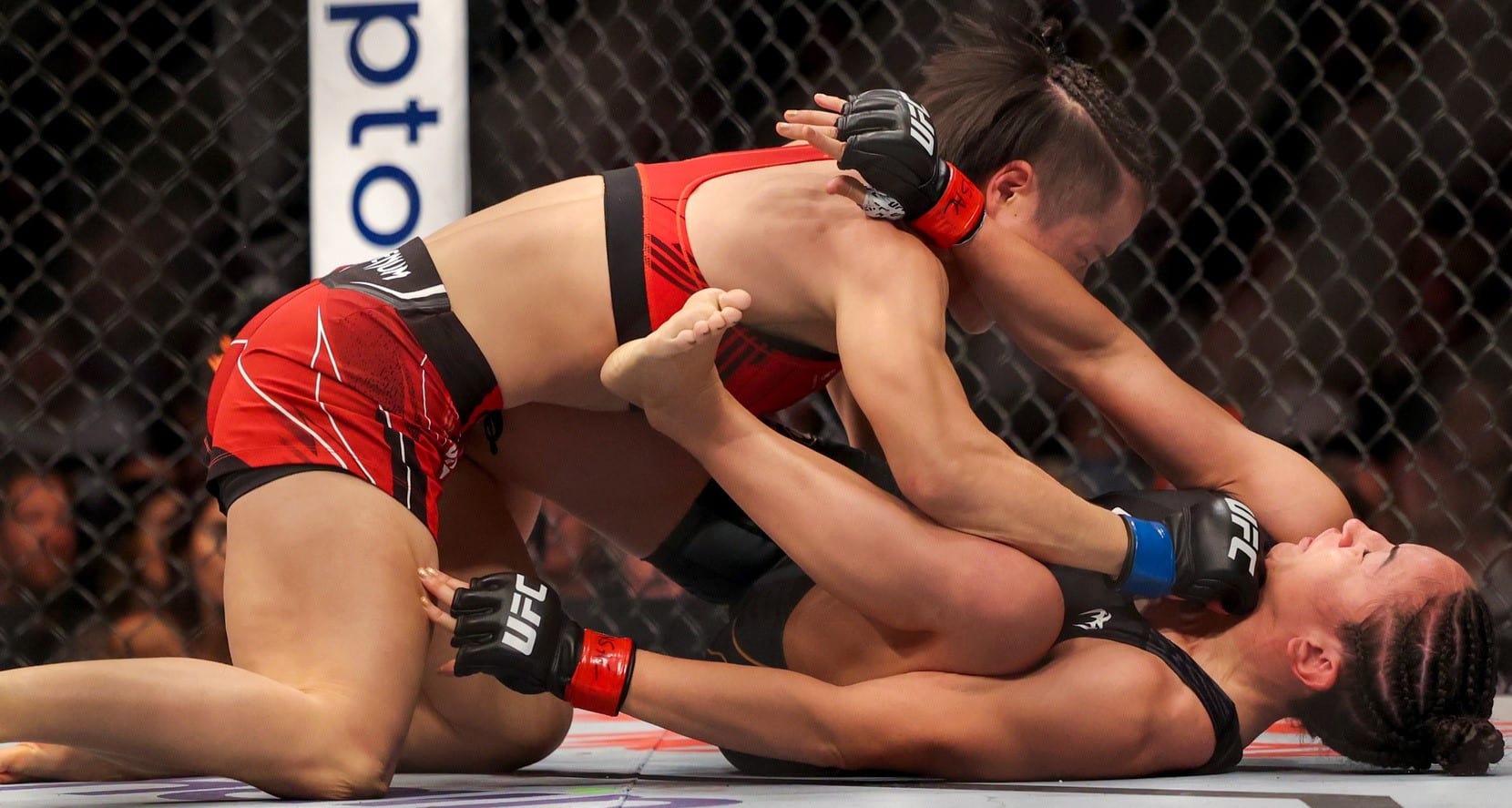 Bettors in Ontario will no longer be able to place wagers on the UFC.
Ontario's iGaming industry regulator, the Alcohol and Gaming Commission of Ontario, is requiring all registered casino, lottery, and iGaming operators that offer betting markets on the sport to stop accepting wagers on UFC events due to concerns about non-compliance with AGCO's betting integrity policies.
The AGCO is asking operators to adhere to this request immediately without a notification period.
"In recent weeks, the AGCO has learned of publicized alleged incidents, including possible betting by UFC insiders, as well as reports of suspicious betting patterns in other jurisdictions," the AGCO's release reads.
The AGCO says the UFC is in violation of its Registrar's Standards — which includes safeguards against odds manipulation, match-fixing, and other sports betting integrity issues — and it does not prohibit all insiders (coaches, managers, handlers, athletic trainers, medical professionals, or other persons with access to non-public information) from betting on UFC events.
"The Standards exist to protect the betting public and to provide the necessary safeguards against odds manipulation, match-fixing and other integrity issues," said AGCO Registrar and CEO Tom Mungham in the release. "This is not a decision we take lightly, knowing the popularity of UFC events in Ontario's sportsbooks. However, the risks of insider betting on event and wagering integrity should be highly concerning to all. It certainly is to us. We will continue to work with gaming operators, the OLG, iGaming Ontario, and UFC to ensure that wagering on UFC events meets the AGCO's Standards."
Several private operators have already confirmed that they'll immediately adhere to the AGCO's request to remove UFC betting markets. A spokesperson from OLG says any pending UFC wagers with PROLINE (retail) or PROLINE + (online) have been voided and betting markets have been removed from the platforms.
"I think it's ridiculous," a veteran executive for one of the private operators live in Ontario told Canada Sports Betting. "Questioning the integrity of UFC, where fighters have a ton of money on the line, is crazy. All this does is push people over to the black market operators (there is no grey market now in Ontario) to continue betting on a top 6 North American sport."
What prompted the ban?
On Nov. 6, ESPN reported on some suspicious betting activity leading up to a UFC bout between Darrick Minner and Shayilan Nuerdanbieke the previous day.
The odds on Nuerdanbieke to win over Minner shifted dramatically (from -220 to -420) in the hours leading up to the UFC Fight Night matchup in Las Vegas after rumours began swirling among bettors that Minner was injured, which resulted in many U.S. sportsbooks taking down the betting markets after money began to pour in on Nuerdanbieke to win by knockout, and for the fight to last fewer than 2.5 rounds.
Nuerdanbieke promptly made short work of the visibly-injured Minner and won the bout by TKO stoppage at 1:07 of the first round. The fight is being investigated by a U.S. betting integrity firm.
Minner's coach, James Krause, has also grabbed headlines recently by stating publicly that he gambles on almost every single fight available, and that he "makes more money [gambling] on MMA (mixed martial arts) than anything else."
Ontario isn't the only jurisdiction to put restrictions on UFC wagering.
Due to the ongoing investigation, the New Jersey Division of Gaming Enforcement is prohibiting the state's sports betting operators from accepting wagers on UFC fights that involve Krause and any of his clients. Obviously, Ontario has taken it a step further by banning wagering on UFC entirely.