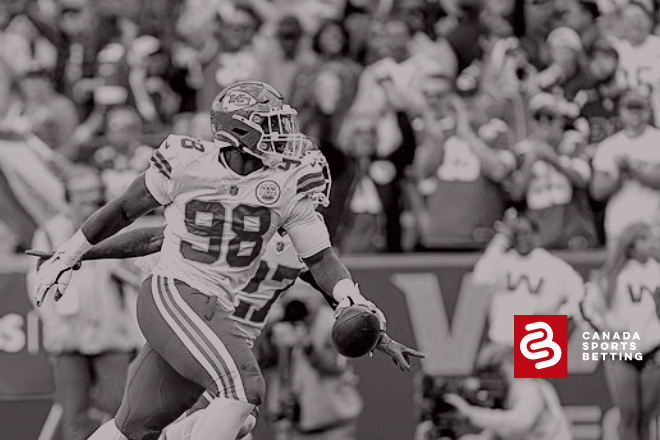 Week 9 of the NFL season is here and fans across the country can't wait to see their teams in action. With the postseason inching closer and closer, which teams will be able to record some key victories? In this article, we have NFL picks for Week 9 showdowns. This of course includes the primetime battle between the Kansas City Chiefs and Green Bay Packers.
The Chiefs are slight favourites over the Packers
In a bit of a stunner, the Chiefs are slight favourites over the Packers leading up to their Week 9 battle. Who in the world saw this coming? Green Bay will enter this showdown as one of the hottest teams in the country, as the Packers are now 7-1 on the year. The team has won seven straight games following their Week 1 loss to the New Orleans Saints and Jameis Winston.
In Week 8, the Packers and Aaron Rodgers went to the desert to take on the Arizona Cardinals. Entering that matchup, Arizona was a perfect 7-0 and monster favourites to beat the Packers, especially with Davante Adams and Allen Lazard out of action due to being placed on the COVID list. However, Rodgers didn't let that slow him down at all.
Green Bay went on to record an unreal win. It was one that head coach Matt LaFleur 100 percent loved seeing. This team has faced so much adversity this year, but they continue to defy the odds. Meanwhile, for Kansas City, they've been far too inconsistent this year, especially on defence. Do we really think they'll be able to bring down the Packers in this one?
According to the best Canadian sportsbooks, the Chiefs have been given 1.68 best NFL betting odds to take down the Packers on their home turf. Meanwhile, Green Bay, they hold 2.24 odds for this contest. While Kansas City may be favoured here, we don't like their chances. Look for the Packers to record an 'upset' win here, with Rodgers, Adams and others putting on a show in the process.
Pittsburgh should have no issues taking down Chicago
In another fun matchup, Pittsburgh should have no issues taking down Chicago when they meet up for some Sunday Night Football action. While Justin Fields has looked strong at times this season for the Bears, the Steelers defence is simply too good and they'll look to cause him plenty of problems when they meet at Heinz Field.
The Bears have also been incredibly up and down this year, which was showcased in the loss to the San Francisco 49ers in Week 8. It looked at times like Chicago would be able to come away with a win, but the defence really blew it in the second half, letting 49ers' quarterback Jimmy Garoppolo really have a field day. That was disappointing to see.
Meanwhile, for the Steelers, they took on the Cleveland Browns and were able to come away with a close road victory. These two teams don't like each other, but Ben Roethlisberger was able to fire off a late touchdown pass to get things done for his team. Now, all eyes will be on Big Ben to see if he can power his team to another big win, this time going up against Chicago.
The oddsmakers have listed the Steelers as monster favourites with their 1.33 odds. As for Fields and the Bears, their 3.45 odds really won't provide much promise for their fanbase. It would be a complete stunner if the Bears went on to win this one over Pittsburgh. We don't see it happening, which is why we're rocking with the Steelers as our pick to win. Agree? Check out our best NFL betting sites to get a wager in.
The Cowboys should cruise to an easy win over the Broncos
Last but not least, the Cowboys should cruise to an easy win over the Broncos on Sunday when they meet in Arlington. Dallas is now 6-1 on the year following its Sunday Night Football win over the Minnesota Vikings in Week 8. This was an incredibly impressive win, as the team was without star quarterback Dak Prescott due to a calf injury.
However, Cooper Rushed stepped in and balled out, putting on a memorable performance to lead the Cowboys to a big win. Late in the fourth quarter, Rush hit Amari Cooper for a brilliant touchdown pass to win it. The fans in Minnesota were left stunned, but Rush's family celebrated in style here. It was a special moment. Going up against Denver, though, Prescott is expected to be back in action. That's bad news for the Broncos.
Dallas enters this one as 1.25 favourites. Denver has its backs against the wall with its 4.20 odds. There's nothing that's going to stop Dallas from winning this one, folks. Look for them to improve to 7-1 and keep making plenty of noise in the NFC. They're our pick.
See below the top sportsbooks where you can wager online and choose the best one for you: