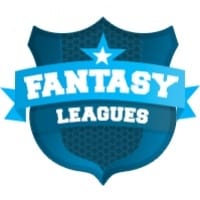 Simply stated, Knowledge is King. It always will be and that applies to everything in life – fantasy sports betting included. From understanding what is involved while playing fantasy games, to researching the various sports and players who battle in the matches, the more knowledge bettors gain – the more success they are bound to enjoy on a regular basis. Sweetening the pot substantially, fantasy sports research, along with the knowledge attained through playing the contests, can be transferred and help handicappers develop sportsbook betting success. Although the correlation is not always guaranteed, if you are winning fantasy contests, you should also be cashing winning bets at the banking section at online sportsbooks. Sports betting and fantasy games are like buttered pancakes and warm maple syrup – now let's answer a few fantasy sports frequently asked questions.
Fantasy Sports Guide
Fantasy Sports and Online Sportsbook Betting Similarities
Mentioned a few times, in our sports wagering articles, the line between fantasy sports contests and sportsbook betting is dental floss thin. That's on every level there isn't much separation between these entities anymore. That includes a wide variety of betting options, type of sports covered, research required to cash winning tickets and build successful fantasy squads, plus the various government imposed restrictions. Being as we have over two decades of fantasy playing and organizing experience, and witnesses to wholesale industry changes, we are excited by the progress that fantasy sports continue to make along the path to full legalization. Fully aware of the twists, turns, and stops, that can occur during the journey to legalization, and more importantly respectability, Sportsbooks have been there – done that – and they have wins to prove it.
From days when governments spent millions seizing sites, to online bookmaker William Hill acquiring a substantial stake in the Las Vegas and greater Nevada gambling scene, the circle is steadily moving towards being complete. There's work ahead, particularly in Canada due to the government's iron fisted control of the sports betting ocean, but the progress continuing in a positive direction is certainly a good thing. While we don't begrudge bettors who play the Provincial lottery schemes, which are forced upon them in the Great White North, we don't understand why anyone would play under those crazy rules anymore. On top of that, why take just one slice of pizza when you can have the whole pie? Get it all as exciting sports, casino, poker and racebook betting options are offered all in one place at top online wagering websites.
This is especially true with sports gambling. One game tickets, whether on money lines, against the spread odds or game total prices, plus single team and player proposition wagering, one-option futures forecasting and a multitude of additional one-bet options, can be bet on everyday at the sportsbooks we recommend here at Canada Sports Betting. Sadly, that buffet of options is not available through the provincial sports lottery dealers at local gas stations from coast to coast. While the top fantasy supplier is DraftKings, we have a much larger sportsbook recommendation list. Read our impartial sportsbook reviews, which include positives and negatives for every bookmaker, to determine which sportsbook fits your betting style. Times are changing and we are always on top of the innovations. Stick with us for comprehensive online betting information, tips and advice. If you have questions about fantasy wagering, or opening an online betting account, please feel free to email us at anytime.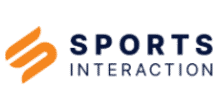 TRY OUT SPORTS INTERACTION SPORTSBOOK
And Get A $200 Sign Up Bonus
Register Now