Pulled from our "Believe It Or Not" file, fantasy golf betting is one of the oldest forms of rotisserie wagering. Wilfred "Bill" Winkenbach organized the first fantasy golf draft, a daily contest, in the 1950's. Wink is also largely credited with the creation of fantasy football and baseball. Tens of millions of people are participating in some form of fantasy sports action today – largely thanks to Bill Winkenbach.
Fantasy Golf Sign In
Due to the simple nature of the scoring, golf was a natural fantasy sport that was first introduced in a largely simpler and happier time. A lot of what was appealing about fantasy golf in the 1950's is still appreciated today – especially the quick and easy fantasy golf sign in process. Surf over to a top fantasy supplier, like DraftKings who are golf specialists, to get in on the action in minutes.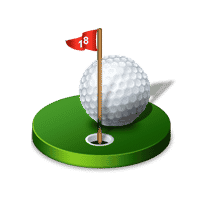 PGA Golf Fantasy Sports
From the intensity of major tournaments, to the thrilling weekly action, PGA golf fantasy sports continue to be one of the easiest contests to wager on. Whether you are drafting a squad that will compete in the Masters, US Open, British Open and PGA Championship Grand slam of golf, or stacking up a crew to play in one of the many weekly whistle stop events held during the PGA season, there is always an exciting fantasy golf completion that bettors can take their best swing at.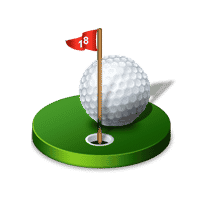 LPGA Golf Fantasy Sports
We love the talented play and rising popularity of LPGA golf fantasy sports. Stars of the LPGA, including Canada's own vibrant phenom Brooke Henderson – a rising star who is going to be a contender at the Canadian Women's Open for years to come, are shining brighter today than they ever have before. The best of part of the new wave of women's professional golf is that bettors can get super close to the game thanks the thrilling action of weekly fantasy and online golf wagering.
Fantasy Golf Draft Strategy
Fantasy golf draft strategy can differ greatly depending on the style of contest you are playing. Due to the general simplicity of scoring, bettors have a variety of choices that include season long drafts, weekly games, Major tournament only drafts, plus survival pools and an ample offering of exciting daily contests. Full season contests, while they can be a test of endurance that's similar to MLB fantasy games, are easy to play at sites like Yahoo Fantasy golf. Simply join a contest at the start of the season and then select a different foursome of players for each tournament during the PGA or LPGA season. Players need to stay on top of which players are hot, as well as which ones are not, but setting up a foursome prior to each tournament is quick and easy. Tracking stats is also easy since bettors just need to check the leaderboard to see how their players are performing.
Major Tournament drafts are exactly what their name implies as they are revolve around the Majors on the LPGA or PGA tour. The Masters is the start of the four PGA grand slam fantasy events while the ANA Inspiration kicks off a run of five majors on the ladies side. While there are a number of different formats, we prefer grand slam fantasy contests that give bettors a budget at the start of each tournament. Generally speaking fantasy golf fans select eight players, using a salary cap, for each grand slam event. Scores are added up and the lowest total for each tournament is a segment winner. Cash prizes are awarded after each event and additional dough is doled out to the overall low scorers once the PGA Championship and LPGA Evian Championship end the Major season.
Rather plain early on, things got a lot more interesting with the introduction of full tournament fantasy golf contests at sites like DraftKings. Bettors are now able to select a different squad, prior to start of every tournament, throughout the entire PGA or LPGA season. Using a salary cap system (normally set at $50,000) players select six golfers for their full tournament squads. While it's very important where players finish in the tournament, being as 30 points are awarded to the champion, these contests are spiced up by additional scoring that includes plus and minus points based on the golfers scores on every hole. Kicking things up yet another notch, bonus points are also awarded accomplishments like a bogey free round, a streak of three straight birdies or a coveted hole in one.
Golf Online Betting
With relatively light research and homework requirements, plus hours of entertainment while the contest plays out over four days, not to mention the valuable cash prizes paid out at the end of the tournament, fantasy golf offers players a whole lot of bang for their golf online betting buck. The same thrills delivered by fantasy golf can also be found at the top sportsbooks that are reviewed and rated here at Canada Sports Betting. At the time of writing, Rory Mcllroy just finished claiming the PGA Tour Championship with a playoff win during 2016 FedEx Cup. William Hill had bettors covered throughout this thrilling tournament with a vast variety of odds such as players to make the cut, lower daily scorer, as well as overall champion odds. The linemakers at William Hill are so into golf that they have already posted futures odds for the Men's 2017 golf Majors. Our Crew wishes they would post a price on Eldrick never winning another Major – we'd bet the farm on that line.
Before that however, and to close out the 2016 PGA North American season, golf bettors have one last chance to bulk up their golf bankroll around the thrilling international completion of the Ryder Cup. As they do with every golf event, online bookmakers have posted a variety of odds, including the tournament winner, top USA and European player prices plus lines on the Day One Winner when this classic grudge match launches on September 30 and runs though to October 2, 2016, at the Hazeltine National Golf Club in Chaska, MN. Which side do you like? The American squad that includes stars like Dustin Johnson and Jordan Spieth of the European crew that's led by Rory Mcllroy and Henrik Stenson. Get in on the Ryder Cup action, as well as major offseason events, like the DP World Tour Championship and the World Cup of Golf, by opening a golf online betting account at William Hill or any of the trusted bookmakers recommended here at Canada Sports Betting.
PGA Golf Major Champion Arnold Palmer: Farewell to The King
Along with the pure talent of The King of Rock & Roll – Elvis Presley, there was a calm, gentle, yet fiery competitive man, also known as The King – Arnold Palmer. It is eerie that the winner of seven Majors, The Masters (4) The Open Championship (2) and the US Open (1) would pass away on the day we wrote this. If online fantasy golf existed in his heyday, Arnie & His Army would've racked up a boatload of wins. Even more than that though, The King was a driving force behind changing the game from an elitist sport to a game that was accessible to everyone – from kids to grandparents. The divots of goodness Arnold Palmer left on the Planet will be in place forever. Society will benefit from Arnie's leadership and wisdom for decades to come. A heartfelt Thank You Mr. Palmer.