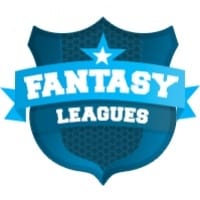 Bringing sports fans closer to the games than ever – fantasy sports betting is a tidal wave that's sweeping across the planet. From the NFL to MLB, the NBA and the NHL, plus all sports in between, millions of people are participating in daily, weekly and season long fantasy sports drafts. Winning cold hard cash, plus the LIVE action that surrounds the games, are primary reasons for the global explosion of fantasy sports.
How To Play Fantasy Sports
From humble beginnings, after he previously introduced baseball and golf fantasy games in the 1950's, Wilfred 'Bill' Winkenbach invented Fantasy Football when he created the Greater Oakland Professional Pigskin Prognosticators League back in 1962 Thanks to the advent of the world wide web – playing fantasy sports has never been easier. Whether it's daily games, like the exciting contests offered at sites like Draft Kings or Fan Duel, or participating in season long leagues that focus on a variety of pro sports, there is always a game that's open and ready for you to play.
#1 Join A League: Joining a fantasy sports league is quick and easy. Simply pick the sport you want to participate in and type it into a Google search. The options, whether through big media types like CBS Sports or independent groups like Scout Fantasy Sports, are varied and virtually endless.
#2 Scout Players: Research is the key to fantasy success. Just as it is with sports betting, whether it's the NFL, MLB, NBA or the NHL, scouting players is an important component to winning fantasy drafts. Knowing who's hot, cold or injured, helps players ascend the fantasy sports mountain.
#3 Draft Players: Like a kid on Christmas Day – Draft Day is the most wonderful time of the year for fantasy sports bettors. Whether you gather with a group of friends, or play against players from around the globe online, the thrill of building your fantasy team is an experience like no other.
#4 Start A New Season: Once the research is complete, and you own your fantasy squads, the countdown to Opening Day begins. Whether you drafted online or in Las Vegas, which is home to World Championship drafts annually, the excitement is palpable at the start of a new season.
#5 Manage Your Team: While drafting quality fantasy sports squads is important – the difference between winning and losing is how bettors manage their teams during the season. Solid research, that includes checking out the betting lines, leads to successful activation of your fantasy squads.
Whether you are a fantasy sports pro, or a raw rookie getting your first taste of the action, there's a fantasy game for everyone. Although some hardcore sports bettors may disagree – there isn't very much separation between daily sports wagering and fantasy sports betting. Both revolve around the games we love and both require decent tools to achieve long-term success. Our Crew at Canadian Sports Betting has been involved in sports of all sorts for decades now. Our Fantasy Sports betting advice and tips are expertly crafted to help bettors cash winners on a consistent basis.
As is the case with the NFL, and all fantasy sports, there are different strategies that players employ to be successful when playing Fantasy Baseball. Since season long MLB baseball drafts are steadily going the way of the dinosaur, the strategy list for winning daily baseball drafts has shrunk considerably.
Although lagging well behind the popularity of NFL contests, fantasy basketball betting has been a big beneficiary of recently launched fantasy sports technology. While season long NBA fantasy drafts are a work in progress, the number of participants in daily fantasy basketball has spiked.
As the undisputed King, for decades, Fantasy Football betting is the most popular fantasy game on the planet. From the Canadian Football League kick off in late June, through to the National Football League Super Bowl in February, pigskin fantasy is a non-stop run of action. Get in the game!
Due to the simple nature of the scoring, golf was a natural fantasy sport that was first introduced in a largely simpler and happier time. A lot of what was appealing about fantasy golf in the 1950's is still appreciated today – especially the quick and easy fantasy golf sign in process.
Season long fantasy puck action is very popular in Canada but the action really kicks up a notch or two when fantasy hockey fans sign in to play the daily games. Puck fans can now own a different team of All-Stars everyday thanks to top rated online fantasy sports suppliers.
Although the scoring rules may seem complicated, especially for inexperienced fans of the Beautiful Game, fantasy soccer sign in has never been easier. Being as soccer is basically played on a 24/7/365 basis, across the globe, there is always a daily fantasy soccer tournament open and ready for entry.
Fantasy Sports Strategy
While they differ from sport to sport – successful fantasy sports strategies begin with understanding the games that you are participating in. National Football League contests are far and away the most popular fantasy games online today. Whether you are playing a daily game, or settling in for a season long duel, knowing your contest rules is important. NFL fantasy games have a variety of scoring options that run the gauntlet from standard scoring systems to points per reception (PPR) leagues. All reputable fantasy sports organizations provide players with a full list of contest rules.
Second, behind the NFL, Major League Baseball rotisserie leagues are also wildly popular. That said, due to the 162 game MLB regular season schedule, baseball fantasy bettors need to be prepared for the long haul that runs from March until October. Players who aren't ready to commit to such a long season are advised to enter daily MLB contests as there are usually eight plus games being played every day during the season. Knowing the hottest hitters, as well as the sharpest pitchers in the game, is the number one strategy to building a successful MLB fantasy squad.
Basketball, hockey, soccer, golf, along with fighting and auto racing, all offer fantasy components. There are season-long drafts for all of those leagues but daily fantasy action is definitely the best strategy with those sports. Whether it a busy night in the NBA, NHL or MLS, a major tournament like the Masters in golf, a Sprint Cup Series race in NASCAR, or a big MMA fight night card, there is never a lack of action. A good strategy here is to check out the betting boards at our top rated sportsbook, examine the odds, and then select players from the most heavily favored teams.
Best Fantasy Sports Sites
To perform quality research – players need information from the best fantasy sports sites. Some of the best numbers bettors can research are posted at our top betting sites. Let's say you are building a one-day fantasy baseball team – our recommended bookmakers should be stops during your research path. Examining the pitcher and hitter prop wagering prices can help garner valuable information on the players expected to be the daily fantasy studs. To get all the goods, right at your fingertips 24/7, register a secure personal betting account at any of our top rated sportsbooks.