Fantasy Basketball Betting
Although lagging well behind the popularity of NFL contests, and to a lessor degree the MLB action, fantasy basketball betting has been a big beneficiary of recently launched fantasy sports technology. While season long NBA fantasy drafts are a work in progress, the number of participants in daily fantasy basketball has spiked considerably. Here is a look at the buzz around NBA and WNBA fantasy basketball betting.
---
Fantasy Basketball Sign In
Whether bettors are following the LIVE action in the NBA, the WNBA or the international leagues, fantasy basketball sign in has never been easier. This is especially true for daily roundball drafts as players are not locked into a season long commitment and they can draft a new squad every day.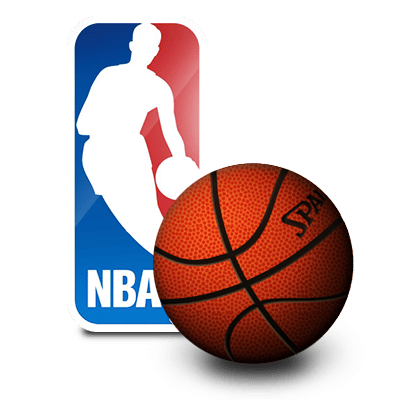 Far and away the most popular fantasy basketball, action from National Basketball Association hardwood leads the way when it comes to fantasy roundball betting. With a steadily rising talent pool – scoring in the NBA has been trending upwards and that has helped basketball gain a decent foothold at daily fantasy wagering sites like DraftKings and FanDuel. Having a "pick of the litter" fantasy basketball fans are able to draft an All-Star caliber NBA crew every night of the season.
Fantasy Basketball Draft Strategy
With technical advancements moving faster than Golden State Warriors star PG Stephan Curry, charging to the rim for a breakaway dunk, fans of fantasy basketball have more playing choices today than ever before. Being as the contests are all different – your fantasy draft strategy has to change according to the game you are playing. Season long contests, whether bettors join a public league like the ones offered at Yahoo! Fantasy Sports – or they play in a private group with friends, require a fair amount of research and commitment. Signup for a Standard, Auction or Auto-Pick league and then try to outsmart your opponents by drafting the best of the best players in the NBA. The NBA season is a long one, it runs from late October through to the NBA playoffs in early June, but we can't think of a better way to beat the annual winter blues battle in the Great White North.
Full season standard basketball drafts use a serpentine selection process that's identical to the one used during NFL and MLB fantasy contests. Leagues are made up of either ten or twelve Owners and each squad runs with a roster of 13 NBA players. Once play begins, ten players are selected as starters while the remaining three are bench players who don't register points while they are riding the pine. Generally speaking, starting NBA fantasy rosters are made up of one player from the point guard (PG), shooting guard (SG), power forward (PF), small forward (SF) and center positions, a flex forward and flex guard, plus one wildcard player that can be from any position. Being as five of the top ten scorers during the 2015-16 NBA season were backcourt players, securing stud guards early in your draft is a solid start towards building a successful season long NBA fantasy squad.
Somewhat more condensed, in that teams consist of just eight starters, a PG, SG, PF, SF, C, one flex guard, one flex forward, plus another flex player from any position, daily fantasy basketball is where the rubber really meets the road. Bettors can forget about the time commitment needed to play full season contests and instead concentrate on drafting a different All-Star fantasy squad every day during the 82-game NBA regular season. Also, unlike full season drafts, where owners can be stuck with injured players, daily fantasy contests eliminate any injury concerns as players who are hurt are just avoided when selecting your squad on game day. Since NBA fantasy scoring systems generally award 1.5 points per assist, plus a 0.5 bonus for 3-point buckets, paying the price for stud guard players is a solid nightly NBA fantasy draft strategy. We LOVE daily rotisserie roundball action.
Basketball Online Betting
Being as the two handicapping options go hand-in-hand, it's not surprising that the popularity of fantasy games and online basketball betting are on the rise. Truth be told, one option helps the other as hardcore bettors have taken an interest in basketball fantasy action while rotisserie owners have started to dabble in single game and parlay roundball betting. It makes perfect sense as the research required to build a winning hardcourt fantasy squad can also help bettors who wager on NBA and WNBA game totals, money lines and spread prices. Those numbers are posted at our top rated basketball sportsbooks that are easily accessible 24/7 all season – including the NBA Finals.
Have you decided on a Raptors/Warriors fantasy backcourt consisting of DeMar DeRozan, Stephen Curry and Klay Thompson? It certainly looks like a solid foundation for a daily NBA fantasy team so bettors would be wise to use the Toronto Raptors odds and Golden State combo as a base for their nightly NBA wagering as well. While DraftKings and FanDuel are fantasy sports heavy hitters, the top ranked bookmakers reviewed here at Canada Sports Betting are the cream of the online sportsbook crop. Registering and funding a basketball online betting account is safe and simple and it takes just mere minutes to get in on thrilling daily NBA and WNBA wagering action. Following our extensive site review – we rate SportsInteraction as a top provider of premium basketball betting excitement.