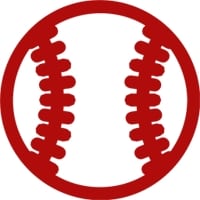 Affectionately referred to as the Grand Old Game, baseball is one of the original Fantasy Sports betting formats. While not officially clear, most accounts credit New York Times public editor Daniel Okrent as being the father of Rotisserie League Baseball. The name stems from La Rotisserie Francaise restaurant in New York where Okrent and his sports journalist friends began playing fantasy baseball back in 1980.
---
Fantasy Baseball Sign In
From humble beginnings, a multi-million dollar fantasy baseball industry grew as bettors flocked in droves to sign in and play Rotisserie League Baseball. The advent of the internet was a huge boost as the RotoNews and Commissioner fantasy baseball information websites were launched in 1997.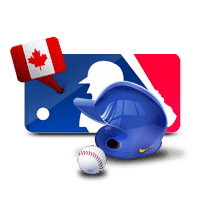 With a rich history, interest in Major League Baseball fantasy sports continues to climb. Baseball fantasy players were the first to be labeled as "nerdy and geeky" as the 162 game MLB schedule meant players had to devote a ton of time (often said to be spent in their Mom's basement) to play season long contests. The landscape changed forever when FanDuel, a spinoff of UK based Hubdub predictor contests, launched their daily fantasy game platform in North America on July 21, 2009.
Fantasy Baseball Draft Strategy
It was totally "game on" for fantasy baseball when DraftKings launched their daily fantasy sports platform, as the primary competition to the FanDuel group, in February 2012. Suddenly, fantasy baseball draft strategies were splashed across the pages of every major sports media company on the internet and national newspapers like USA Today. The introduction of daily contests meant that players didn't have to devote their entire spring, summer and fall to monitoring a season long MLB squad. In an ever increasing "time is money" and "instant gratification" world – sports bettors quickly migrated to fantasy baseball. The ease of play also led online bookmakers to introduce additional player and team prop betting options that mimic the thrill of daily fantasy games.
As is the case with the NFL, and all fantasy sports, there are different strategies that players employ to be successful when playing Fantasy Baseball. Since season long MLB baseball drafts are steadily going the way of the dinosaur, the strategy list for winning daily baseball drafts has shrunk considerably. On average, there are anywhere from eight to 15 baseball games everyday and the players from every team are listed with a price bettors have to pay to get them on their squad. Daily fantasy baseball rosters usually come with a $50,000 "salary cap" and bettors must stay under that limit when "purchasing" their ten-player roster. Two pitchers, plus one player from each of the other eight positions on the field, is the most common daily fantasy baseball lineup.
Just as it is with winning the MLB World Series Championship – solid pitching is a huge key to fantasy baseball success. We are strong advocates on selecting two mound monsters as the base of our fantasy baseball squads. That's not to say that we purchase the most expensive pitchers but rather that we devote a lot of our research time to finding pitchers who have the most favorable matchups. Once our pitching studs are in place – we fill out our squad with a nice mix of power hitting and high on-base percentage players. Just as we want to select pitchers who are facing light hitting teams – a good deal of time and attention is spent on finding positional players who are facing bottom of the barrel pitchers. Carefully scour recent baseball box scores, to uncover the hottest hurlers and hitters, and then begin your journey to fantasy baseball betting success.
Baseball Online Betting
Scan any of the baseball betting boards, at our top recommended sportsbooks, and bettors will find that MLB wagering options are more plentiful today than ever before. A big part of the rise stems from fantasy sports as bookmakers now offer a variety of player and team props. That's an effort to compete with daily fantasy baseball contests where bettors wager on props that are associated with individual player production. Game props like whether the Red Sox or Blue Jays will score first, or pitcher props that focus on Over/Under total strikeouts, plus batter props that include head-to-head total hits, are all by-products of the rise in popularity of daily LIVE fantasy baseball contests.
There is a fine line between fantasy contests and online baseball betting as the research required to win either option is virtually the same. Finding the best teams, hitters and pitchers is the recipe for success when it comes any style of baseball online betting. Register a sports wagering account at SportsInteraction, our any of our top rated bookmakers, to get in on thrilling MLB fantasy baseball wagering action. Signup is always safe and secure at every CSB recommended online sportsbook.