"What other people may find in poetry or art museums, I find in the flight of a good drive" eloquently said by the late great Arnold Palmer. No one promoted the sport more actively or did more to help make it accessible to everyone, than The King. As great as Arnie was for real golf, Bill Winkenbach was his equal as the Father of PGA fantasy golf betting. As sports fantasy freaks – We certainly applaud their efforts.
PGA Fantasy Golf Games
Had Arnold Palmer not been such a classy speaker, as well as the most popular golfer on the planet in the 1950s winning numerous PGA Championships, Bill Winkenbach's PGA fantasy golf games of the same era may have never caught on. Fans of fantasy action owe both of those brilliantly innovative men a debt of gratitude. No matter the fantasy sport or style of the contest – they all have roots that reach back to Arnie and Wink.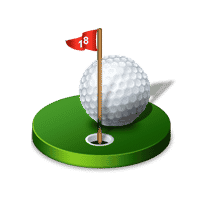 The Masters PGA Fantasy Golf Major Tournament
Watching a full sporting event on TV is a rare occurrence for yours truly. That's due to LIVE fantasy betting apps being the best thing since sliced bread as they deliver real time updates for virtually every contest on the globe. A TV viewing exception is The Masters that is contested in early April annually at Augusta National Golf Club in Georgia. Not only is it the greatest golf tournament on the planet, but it's also the first PGA Major AND it signals the arrival of Spring in North America.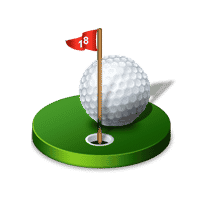 U.S. Open PGA Golf Major Tournament
Originally founded and played as the LPGA Championship in 1955, the Women's PGA Championship is not only the second Major of the LPGA season but it is After strolling the majestic grounds at Augusta "rougher" courses await during the fight for the U.S. Open. Often dubbed "golf's toughest test" US Open courses are usually very long – the 14th hole at Chambers Bay played at 546 yards as a Par 4 in 2015. Tight fairways, which are lined with nasty "US Open rough" plus wildly undulating greens that are often grease-lightning fast, add to the challenge. Long hitters and solid putters should be high on your U.S. Open fantasy golf wish list.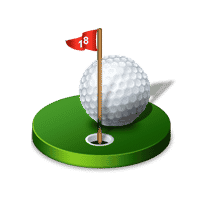 The Open Championship PGA Golf Major Tournament
Making the leap across the pond, the best players in the world head to the United Kingdom for The Open Championship which is also called the British Open by many. The third PGA fantasy golf Major, played on legendary tracks like the Old Course at St Andrews or Royal Troon GC, is starkly different from the other three Majors. Wind, rain, forget about it rough, loads of bunkers, as well as postage stamp size greens, equates to precision shot-makers competing at The Open.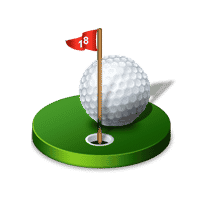 PGA Championship Golf Major Tournament
Reconvening back in the USA, golfers battle for the years final Major during the PGA Championship. Played on courses across the USA, from historic Oakmont Country Club to the Pebble Beach Golf Links, there's a lot on the line when this event tees off in mid-August. Being as pups like Jimmy Walker and Keegan Bradley claimed their first Major Championship at this event – looking beyond the chalk on top of the betting boards can be a solid PGA Championship fantasy golf strategy.
PGA Fantasy Golf Tips
As varied as the tracks the players play on weekly – both PGA and LPGA fantasy golf tips can vary from week to week and depending on which style of contest bettors are playing. Fans of season long fantasy drafts, like the ones introduced by Bill Winkenbach over a half-century ago, are wise to concentrate on golfers who closed the previous season on a winning roll. For example, Jason Day and Jordan Spieth both closed the 2015 PGA season on a hot streak as they posted a combined seven victories over the final 15 PGA events. Both golfers continued their winning ways as Day (2nd) and Spieth (6th) both finished in the top six on the 2016 PGA money list. That put a lot of jingle in the jeans of fantasy golf bettors who backed those two phenomenal young guns of PGA golf.
While a variety of PGA drafts, like Major Championship Only and season long contests, all enjoy a decent participation level, the loudest fantasy golf shot was fired when rotisserie giant DraftKings launched their single tournament and daily fantasy golf playing platforms. In a world of instant gratification, that can be short on commitment, fantasy golf offers the best of both worlds. Bettors aren't roped into managing a fantasy squad for eight months and, as soon as a single tournament or daily games end, bettors are paid their winnings instantly. As with any type of sports wagering, successful fantasy golf bettors need to do the proper homework in order to boost their bankroll. Whether it's examining how golfers have faired recently, figuring out which players possess the skill set needed to conquer each particular golf course, plus researching how players have performed in that particular tournament previously, extensive research helps develop winning fantasy golf squads. Bettors do it prior to sportsbook wagering and research also has to be done when fantasy betting.
PGA Online Betting
While it may have taken place in back-rooms, bars, or along the fairway lining ropes, the game of golf has been wagered on for well over a century now. In fact, prior to the popularity explosion of fantasy golf, bettors have been wagering on fantasy style options, golf player props are an example, for decades. While one didn't lead to the other, fantasy golf has pushed top online bookmakers to offer up more golf betting options today than they ever have in the past. A quick glance at the SportsInteraction golf betting board illustrates that SIA bookmakers always post PGA Major tournament odds months prior to the scheduled start date.
Fantasy fans for decades, we are excited about the virtual reality PGA fantasy golf betting options being offered at sites like DraftKings. However, online sportsbooks, like the ones reviewed and recommended here at Canada Sports Betting, will always be our primary avenue when it comes to laying down our hard-earned cash on the PGA. Whether it's futures bets, like handicapping The Masters six months in advance of golf's first annual Major or wagering on the whistle-stop events throughout the eight-month golf schedule, online bookmakers will always be our go-to source for golf betting. They should be yours as well and getting into the swing of things is quick and easy at SportsInteraction – or any of our top-rated online sportsbooks. Open and fund a personal account, bank valuable signup or first deposit bonus, and then bet on the amazing pros that hit the fairways during the PGA and LPG schedules during the spring, summer and fall every year.