LPGA Fantasy Golf Betting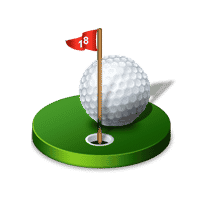 Justified or not, the women of the Ladies Professional Golf Association have largely taken a back seat to the men of the Professional Golfers Association for decades. That trend is changing however, thanks in large part to the LPGA tour being more competitive than ever before. It certainly doesn't hurt that additional fantasy and weekly golf betting opportunities are more prevalent than at any other point in history.
LPGA Fantasy Golf Games
Thrilling wagering action that's offered at sportsbooks and daily fantasy sites, and spikes during the five LPGA Major Tournaments, has been a kick to the increasing popularity of ladies golf. While it may be a "guy thing" the fact that talented and beautiful ladies like Kelly Rohrbach, Michelle Wie and Holly Sonders stroll the fairways throughout the LPGA season is certainly a welcomed bonus.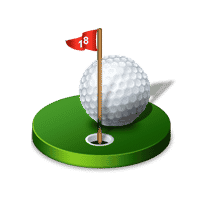 ANA Inspiration LPGA Major Tournament
First named in honor of Hollywood icon and ardent supporter of women's pro golf, Dinah Shore, the ANA Inspiration is the first Major of the LPGA season. For those who don't know (we didn't) ANA is short for All Nippon Airways. Just as the PGA Major season opens on the same track every year, Augusta National Golf Club is the forever home of The Masters, the ANA Inspiration has been played at the Mission Hills Country Club, in Rancho Mirage, CA, since it's inception in 2013.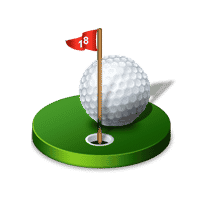 Women's PGA Championship LPGA Major Tournament
Originally founded and played as the LPGA Championship in 1955, the Women's PGA Championship is not only the second Major of the LPGA season but it is also the second oldest event on the Ladies Professional Golf Association schedule. We are fairly positive that more than a few Canuck bettors became fans of this Major tournament after golf phenom and budding beauty Brooke Henderson became the first Canadian to win an LPGA Major since Sandra Post won this event in 1968.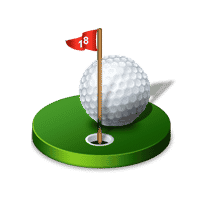 U.S. Women's Open LPGA Major Tournament
As the meat, in the middle of the five-tournament Grand Slam of Golf sandwich, the U.S. Women's Open is longest running event on the LPGA tour. Patty Berg pocketed $5,600 as the inaugural champion when this tournament first hit the links in 1946 at the Spokane Country Club in Spokane, Washington. As evident by the fact that only 15 women were multiple winners, during the first 71 US Open tournaments, this Major is viewed as one of the toughest stops on the LPGA tour.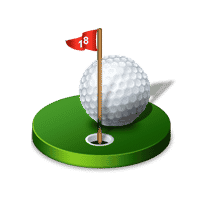 The Evian Championship LPGA Major Tournament
Never accomplished, any lady aiming to claim the Grand Slam of Golf needs to be playing at a high level when they arrive at The Evian Championship – a case that is similar to the PGA Championship. Held annually at the Evian Resort Golf Club, in Évian-les-Bains, France, The Evian was first played in 1994 as a Ladies European Tour sanctioned event. The Evian Championship earned LPGA fifth Major status in 2013 and Norway golf legend Suzann Peterson claimed the inaugural Cup.
LPGA Fantasy Golf Tips
Understood through rationalization, the level of lady's rotisserie golf participation is still at least a couple of Par 5's away from the lofty plateau that PGA fantasy golf enjoys. That said, whether golf fans are joining season long leagues, participating in Majors only pools, or enjoying the awesome action of weekly contests, LPGA fantasy golf tips are basically the same as the ones bettors should follow when selecting golfers for PGA fantasy contests. When crafting a season long squad, that bettors need to research prior to the players teeing it up for the first tournament of the season in late January, it's wise to look back on how the ladies faired in the previous season. Although not highly prominent, in the overall LPGA picture, savvy golf fantasy players noticed Brooke Henderson's August 2015 Cambia Portland Classic victory as a precursor to the 2016 golf fantasy season.
Golf can be a streaky sport, with more down than up trends, but finding the hottest players on the LPGA tour is solid component to building fantasy golf success. That is hottest as in performance hot – for those of you who can't get the image of Russian golfer Maria Verchenova out of your heads. When it comes to weekly fantasy golf contests, LPGA players who are creeping up the leaderboards week after week need to be identified and then added to your rotisserie golf squad. The 2016 LPGA season provided a classic example of that as Thailand's Ariya Jutanugarn was close to the top of the field in four straight April tournaments. After that, she was money in the bank as she rattled off outright victories in all three of the May LPGA events. That provided a significant bankroll boost for fantasy golf enthusiasts who recognized the hot playing roll Jutanugarn was on.
LPGA Online Betting
One area where women golfers have made gains on the men is on wagering boards at top ranked LPGA online betting sites. This is especially true when it comes the Women's Majors as all five of those events come with a large variety of betting options at recommended golf wagering websites like Bet365. At publishing time, and despite the season almost being over, Bet365 bookmakers were still heavy into ladies golf as they put up odds on the outright winner of the Reignwood LPGA Classic as well as prices on which lady golfer will end up at the top of the 2016 LPGA money list. There is a lot of LPGA and PGA golf to be played, and wagered on, prior to the end of December
Results of the Reignwood tournament, that will play out in Nankou, Beijing, China, could determine the money list winner as Lydia Ko, Ariya Jutanugarn, and to a lessor degree Brooke Henderson, are battling for that prestigious crown. Whether it's at the world-respected Bet365 betting house, or any of the sportsbooks we review and rate here at Canada Sports Betting, LPGA online betting is breeze with a computer or today's popular mobile devices. It does not matter which technology bettor's use because signing up for a personal betting account is always quick and easy at top ranked online wagering shops. Open an account, fund your bankroll, bag a player reward bonus and then take your best swing at fantastic LPGA fantasy and weekly golf betting excitement.