When is Switzerland playing and what are the odds? Throughout the World Cup, cash in on best of the online sportsbooks action for every single game of Switzerland's national soccer team. Switzerland's World Cup chances in 2022 might not be super high, but they continue to look for building blocks.
Looking to place a bet on Switzerland at the 2022 World Cup? You have come to the right place. This page provides a comprehensive wrap of all things Switzerland for the World Cup of Soccer: result history, statistical analysis, future matches and most importantly, the best odds and lines from a variety of top online sportsbooks. Review tournament performance, plan for upcoming fixtures and place your wager with confidence right here.
Switzerland's World Cup 2022 Standings
The always steady footballing nation ended up having a pretty impressive group stage, losing just once in Group G to Brazil, while beating Cameroon and Serbia. Across their three group games, they conceded just three goals. This was enough to secure them advancement to the knockout stage.
Switzerland's Odds To Win The World Cup
Switzerland is a solid European performer these days, and there is no surprise to see them at their fifth consecutive World Cup. Their own supporters expect them to appear at the World Cup, although it remains to be seen whether they can finally break through and make it into the quarter-finals, something they achieved when there were just sixteen teams in the tournament but has not been able to do in the current format.
In terms of odds, Switzerland is in the top half according to Sports Interaction, priced at +6600, although it can't be considered as a realistic threat to the bigger nations such as Brazil, Portugal, Spain and France. However, there are plenty of other viable options available for the Swiss.
The Swiss deserve full credit for their efforts up to this point, but we expect Portugal to be a very unwelcome opponent in the Round of 16.
Switzerland
To win 2022 World Cup
+6600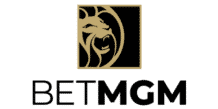 Bet Now!
Switzerland's Squad & Key Players
The most famous player on Switzerland's roster is the diminutive, but strong Xherdan Shaqiri. Shaqiri has a history of success in Europe with sides in both the German Bundesliga and the English Premier League, but currently plays for Chicago Fire of Major League Soccer. Beyond him, keep an eye for players like midfielders Remo Freuler and Granit Xhaka, defender Ricardo Rodriguez, and keeper Yann Sommer.
---
Switzerland's World Cup History
Switzerland has participated in ten out of the twenty World Cups held to date, first appearing in the 1934 tournament in Italy. This was the first of four consecutive appearances at the greatest sporting event on Earth, a feat that they have recently matched by qualifying for the 2018 FIFA World Cup in Russia. The period between 1934 and 1954 was Switzerland's best at the World Cup, as they made the quarter-finals on three occasions.
After losing to Czechoslovakia in their first tournament, Switzerland started off the 1938 event in France with a draw against Germany (this was before penalty shootouts were introduced). They won the replay 4-2, however, they were knocked out at the quarter-final stage for the second time when they lost to Hungary.
1950 was the first time the group stage was a feature of the World Cup, and Switzerland failed to progress after a big loss to Yugoslavia in their opening match. Four years later they hosted the competition, and the Swiss did manage to progress to the quarter-finals, although this time they were beaten in a twelve-goal thriller against Austria, losing 5-7.
What followed could best be described as the dark ages in Swiss football. Switzerland qualified for just two tournaments in the next forty years, losing all six matches they were involved in. They definitely faced some of the most difficult opponents during this time – Chile, West Germany and Italy in 1962; West Germany, Spain and Argentina in 1966.
Switzerland returned to the tournament in 1994 and was pooled alongside their American hosts. A draw in the opening match against the USA and a win against Romania was enough to offset their final match loss to Columbia, although their run ended in the Round of 16 as they lost heavily to Spain.
2006 saw the beginning of a new successful era in Swiss football, and the World Cup in Germany was arguably their best performance since their early appearances. Switzerland drew against France and defeated both Togo and South Korea before going out on penalties in the Round of 16 after a 0-0 draw with Ukraine.
A win against eventual champions Spain in the 2010 tournament was somehow not enough to see Switzerland into the second round, while in 2014 Switzerland was again eliminated at the Round of 16 stage. Wins against Ecuador and Honduras saw them qualify behind France, although this set up a match against eventual finalists Argentina, who stole the match in the 118th minute.
Switzerland also saw defeat in the 2018 Round of 16, dropping a 1-0 result to Sweden amid high expectations. Will the third consecutive try be the charm? Stay tuned to find out.