When is Portugal playing and what are the odds? Throughout the World Cup, cash in on best of the online sportsbooks action for every single game of Portugal's national soccer team.
Looking to place a bet on Portugal at the 2022 World Cup? You have come to the right place. This page provides a comprehensive wrap of all things Portugal for the World Cup of Soccer: result history, statistical analysis, future matches and most importantly, the best odds and lines from a variety of top online sportsbooks. Review tournament performance, plan for upcoming fixtures and place your wager with confidence right here.
Portugal's World Cup 2022 Standings
Portugal had a successful run out of Group H, leading the quadrant with six points from two wins. Also in Group H were South Korea, Uruguay, and Ghana. Portugal now moves onto the knockout stages, where they'll take on Switzerland in the Round of 16.
Portugal's Odds To Win The World Cup
According to books like Sports Interaction, Portugal's odds to win the 2022 World Cup sit in the upper half among Round of 16 participants, currently tied for sixth with the Netherlands. The fact that you can get +1400 for a side that recently won in Europe and features one of the world's most iconic players is a pretty sweet deal, and certainly a good outsider bet to put a few dollars on.
Realistically, we think Portugal will make it through to the quarter-finals. Switzerland, while stingy and always a fun underdog, is a relatively mild opponent in the Round of 16 and odds for a Portugal victory are certainly in their favour. Where it goes from there, though, is anyone's guess!
Portugal
To win 2022 World Cup
+1200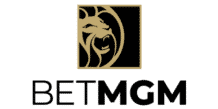 Bet Now!
Portugal's Squad & Key Players
Portugal's squad brings a lot of star power into the tournament, as they typically do. This obviously starts with Cristiano Ronaldo, as the 37-year-old generational talent looks to thrive in what might be his last World Cup. Beyond him, though, look to Bernardo Silva, Bruno Fernandes, Ruben Dias, Joao Cancelo, and others to help improve Portugal's chances at winning the 2022 World Cup.
---
Portugal's FIFA World Cup History
It is hard to imagine a team like Portugal not appearing at the FIFA World Cup, so it may surprise you to learn that the nation has only been to six of the twenty tournaments held to date. Their first appearance was in the 1966 World Cup in England with a team that many expected to win the trophy; they ended up finishing third, which to date is their best performance at the biggest sporting event on Earth.
Portugal was more or less in the World Cup wilderness for the next 40 years – they qualified for both the 1986 and 2002 tournaments, although bowed out in the group stage on both occasions. But 2002 proved to be the dawning of a new era in Portuguese football, and the nation that has always managed to produce talented players has not missed a tournament since.
2006 saw them return to the glory days, boasting a team with the likes of Cristiano Ronaldo, Luis Figo and Ricardo Carvalho. They blitzed a relatively tame group, winning all three games against Mexico, Angola and Iran, before defeating the Netherlands and England on the way to their second World Cup semi-final. Although they lost to France, and then Germany in the third-place playoff, there was certainly a lot to like about the team's performances.
2010 and 2014 weren't nearly as successful for the Portuguese, who were defeated by the tournament champions in both editions. Portugal were beaten 4-0 in the group stage by Germany in 2014, while they were knocked out of the competition in 2010 by eventual winners Spain.
Portugal's 2018 run was short and not so sweet. After getting out of groups, they were knocked out of the Round of 16 by Uruguay. Certainly, they'll be hoping for a much different outcome this time around.