When is Morocco playing and what are the odds? Throughout the World Cup, cash in on best of the online sportsbooks action for every single game of Morocco's national soccer team. Morocco's chances of winning the 2022 World Cup have shot up with a spectacular group stage, but can they carry it on into the knockouts?
Looking to place a bet on Morocco at the 2022 World Cup? You have come to the right place. This page provides a comprehensive wrap of all things Morocco for the World Cup of Soccer: result history, statistical analysis, future matches and most importantly, the best odds and lines from a variety of top online sportsbooks and Morocco betting apps. Review tournament performance, plan for upcoming fixtures and place your wager with confidence right here.
Morocco's World Cup 2022 Standings
Morocco were drawn into Group F with Belgium, Croatia, and our very own Canada, and many felt going in that they could end up the weakest link. Oh, how wrong we were. Morocco went undefeated, drawing Croatia and beating both Belgium and Canada, leading to them winning the group. In a shocker, Morocco kept their good form going against Spain, forcing penalties and somehow continuing to go without conceding there too, winning the shootout 3-0 and advancing to the quarter finals.
Morocco's Odds To Win The World Cup
Despite the tough group draw, Morocco did an excellent job playing stingy, but defensively creative football that kept their opponents away from goal. Their only goal conceded, in fact, was to themselves – an own goal against Canada. This means that Morocco's odds to win the 2022 World Cup feel a little bit less like a pipe dream than they did to start the tournament, but all things considered, they remain long.
With that in mind, what are the odds of Morocco winning the World Cup? Well, the Morocco World Cup odds keep getting shorter and shorter, so if you're committed to them as your pick, the sooner you act, the better. Morocco's odds to win the World Cup were sitting in the plus five-digits range at the start of the tournament. Even Morocco's odds to win Group F were far – those who bought in on those are laughing to the bank. At many of the best Morocco betting sites, such as BetMGM below, you'll now see them under +3000 and shrinking – if they pull off another upset against Portugal, expect four digits to turn to three in a hurry.
Morocco
To win 2022 World Cup
+2800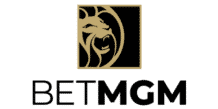 Bet Now!
Morocco's Squad & Key Players
Unlike most of the teams in the knockouts, there isn't a ton of star power to speak of here. Morocco have gotten to where they are through fantastic team play and commitment to the end goal. With that said, look to players such as Montreal-born goalkeeper Yassine Bounou, centre-back Romain Saiss, wingback Achraf Hakimi, midfielder Sofyan Amrabat, and forwarcd winger Sofaine Boufal to lead the way if Morocco's World Cup chances are to be taken seriously.
---
Morocco's World Cup History
Morocco makes their sixth appearance at a World Cup. Qatar will be the second consecutive tournament the Moroccans will be participating after a four-cycle drought.
The Moroccans first entered the World Cup back in 1970 when they also bowed out at the group stage. They had to wait until 1986 before they would return to the tournament, and it was in Mexico where they recorded their best result by making it to the second round. Morocco's only other appearance came at the 1994 tournament in the United States, and again they were eliminated at the group stage without recording a win.
Morocco's return to the World Cup in 2018 came at the expense of the Ivory Coast, who qualified for the last three tournaments. The north African nation managed to win three and draw three in their final group, and it was their clutch 2-0 over the Ivorians on their home patch that clinched their qualification at the last possible moment. They didn't do a ton with the opportunity, not getting out of groups, but caught a strong wind this time around. We'll see how far that gust takes them!
Did Morocco qualify for the World Cup?
Yes. For the second consecutive cycle, Morocco has qualified for the World Cup, after missing in 2002, 2006, 2010, and 2014.
Has Morocco qualified for the Round of 16? Did Morocco make the knockout stage?
Against all odds, Morocco went undefeated against Belgium, Croatia, and Canada and won Group F, advancing them to the knockout stage and the Round of 16.
How far has Morocco gone in the World Cup? Is Morocco still in the World Cup?
As of December 6th, the Moroccans have punched themselves a ticket into the quarter finals. A shocking win against Spain in penalties keeps their undefeated and no-opponent-goals-conceded streaks alive – their keeper was even perfect in the penalty shootout!