When is Croatia playing and what are the odds? Throughout the World Cup, cash in on best of the online sportsbooks action for every single game of Croatia's national soccer team.
Looking to place a bet on Croatia at the 2022 World Cup? You have come to the right place. This page provides a comprehensive wrap of all things Croatia for the World Cup of Soccer: result history, statistical analysis, future matches and most importantly, the best odds and lines from a variety of top online sportsbooks. Review tournament performance, plan for upcoming fixtures and place your wager with confidence right here.
Croatia's 2022 World Cup Standings
Croatia entered the tournament win Group F, with Belgium, Morocco, and our very own Canada. Unfortunately for us, our shade of red and white didn't advance, but Croatia found a way. After defeating Japan in the Round of 16, Croatia has secured a spot in the semi finals for the second consecutive tournament. Most counted them out when they matched up with tournament favourites Brazil in them, but a scoreless regulation, shocking last-gasp equalizer in extra time, and a dominant shootout carried them into the final four.
Croatia
To win 2022 World Cup
+800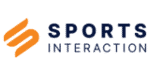 Bet Now!
Croatia's Odds To Win The World Cup
Croatia has a stack of talent and if they can manage to put it all together in Qatar they are a chance of going on a run as they did in 2018. Their first team is made up of players who feature some of the best club sides in Europe, so the only question is whether or not the aging group has enough gas in the tank to go for one last dance.
BetMGM has listed them in the top half of chances to win the 2022 FIFA World Cup, and if you fancy a punt on the outsiders you can get odds of +900. Whatever you choose, there's no doubt that the nation has enormous potential, and that Croatia's World Cup chances are about as strong as they've ever been.
Croatia's Squad & Key Players
For most fans, the biggest name on the field will be 37-year-old central mid fielder and former Ballon D'Or winner Luka Modric. He's the heartbeat of the team in more ways than one – leadership, prowess, and technical ability. He is supported by other top players such as Ivan Perisic, Marcelo Brozovic, Mateo Kovacic, and Mario Pasalic. Croatia's odds of winning the World Cup rely on the success of their core, like any other country, and this group has done a great job over the years and persists in 2022.
---
Croatia's World Cup History
Since becoming an independent nation, Croatia has punched well above their weight in international football considering their population is just over four million. They have managed to qualify for five out of six tournaments since their first entrance in 1998, and it was their first-ever appearance in which they shocked the world as they made it all the way to the semi-finals, defeating Germany 3-0 along the way.
The 1998 Croatian team is still seen as the best in the nation's short history, boasting the likes of Real Madrid striker Davor Suker, who is Croatia's all-time leading goal scorer, former West Ham United boss Slaven Bilic, and AC Milan midfielder Zvonimir Boban.
After their incredible success in the 1998 World Cup in France, Croatia has not come close to a repeat performance. 2002 saw them grouped alongside Mexico, Italy and Ecuador, and although they managed a come-from-behind 2-1 victory over the Italians, defeat to Ecuador in their final match meant that Croatia would be eliminated at the group stage.
2006 proved to be Croatia's least successful campaign to date, finishing with two draws and a loss in a group containing Brazil, Australia and Japan. Once again Croatia was in a position to qualify, however, a late goal by Australia in their final group match was enough to send them home early for the second consecutive tournament.
After failing to qualify for the 2010 tournament in South Africa, Croatia's next opportunity came in 2014, and once again they found themselves in the same group as the Brazilians. After losing to the hosts in their opening match, a 4-0 victory over Cameroon looked to have Croatia on track, but once again they fell at the final hurdle as Mexico scored three goals in ten minutes to eliminate them.
With their best team since the golden generation of 1998, Croatia went on a fairy tale run in 2018, advancing all the way to the World Cup Finals before losing to France. Back and hungry for more, Croatia's odds to win World Cup 2022 seemingly increase by the day, as a veteran squad shows that they still belong.