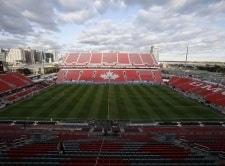 The BMO Field is located by the Exhibition Place where plenty of Toronto's biggest festivals take place. The Field is primarily created for the Toronto FC but the Toronto Argonauts of the CFL also relocated here in 2016. Between 2014 to 2016, the Field underwent major renovations and added an upper deck, a roof over the seating areas and lengthened the field on top of other minor tweaks.
Other than soccer, the stadium has also hosted rugby and football games.
BMO Field Seating
Almost entirely coloured in red, the BMO Field perfectly represents not just TFC but Canada (at the time Toronto FC was Canada's lone MLS team). The field of play's dimensions are 74 yards by 115 yards and meets FIFA standards. The seats are entirely red with the exception of a design on each of the main stands. On the east, a large maple leaf while on the lower west stand, "TORONTO" is spelled out and the south stand has "BMO" (official sponsor) designed on it.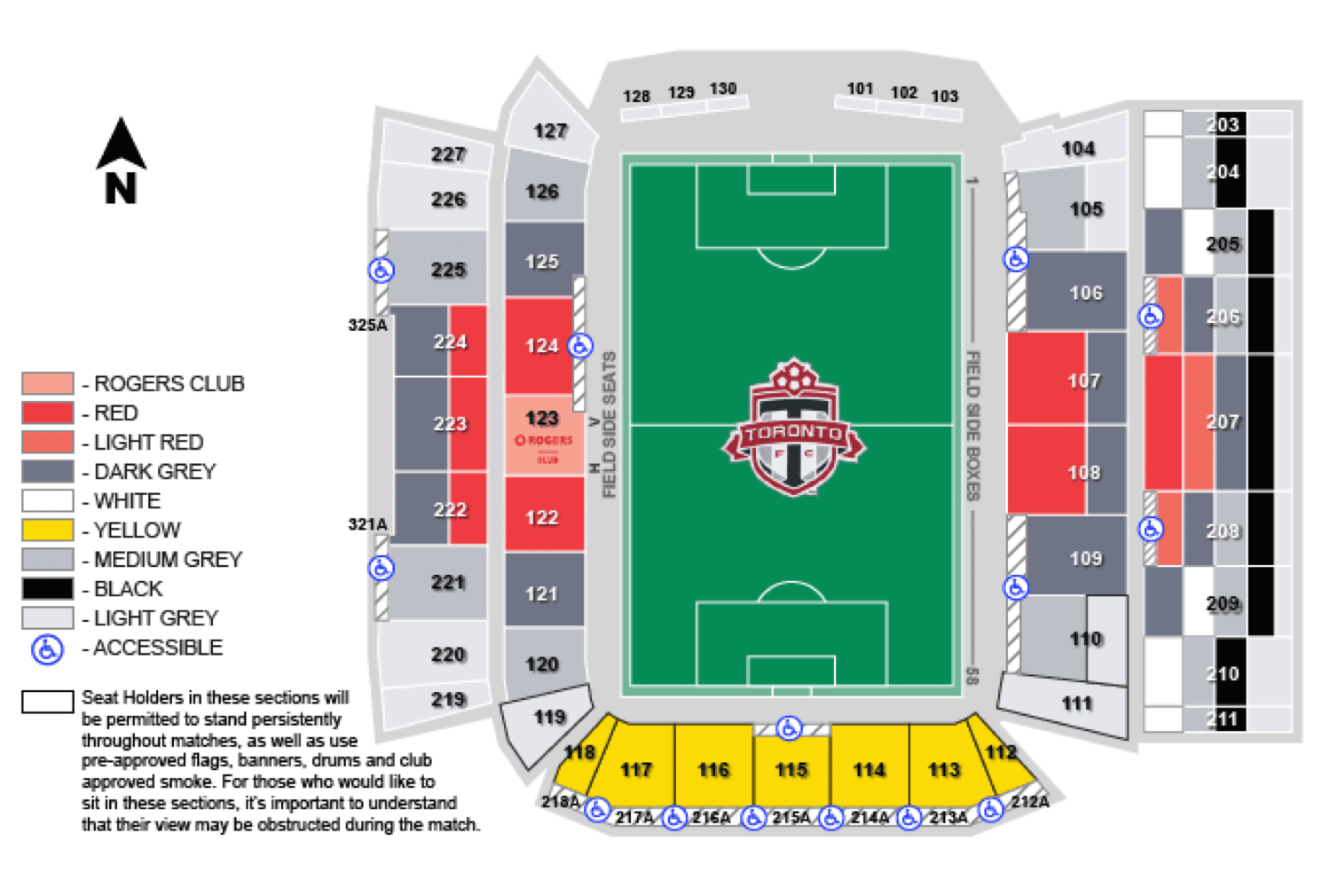 Toronto FC Home Schedule
Toronto FC is the city's first professional soccer club to compete in the MLS. Beginning as an expansion team in 2007, they were also the first Canadian-based franchise. For their first eight years they struggled mightily consistently finishing in the bottom three of the conference but following a change in management, they finally made the playoffs in 2015 and made a deep run in 2016. Now having a continually improving team and sharp management, TFC looks to keep trending upward.
Hotels Near BMO Field
The BMO Field is located just southwest of the downtown core and there are numerous hotels and residencies within ten minutes of commuting. The One King West Hotel Residence offers spacious rooms in a classic historical structure. The Drake Hotel is located right in Queen Street where most of the bars and restaurants are. It's a fantastic location and the hotel itself has a club and bar that holds nightly events. It's also the closest hotel to the Field. The Thompson Toronto offers an amazing view of the city and the CN tower on its higher floors and has great service.