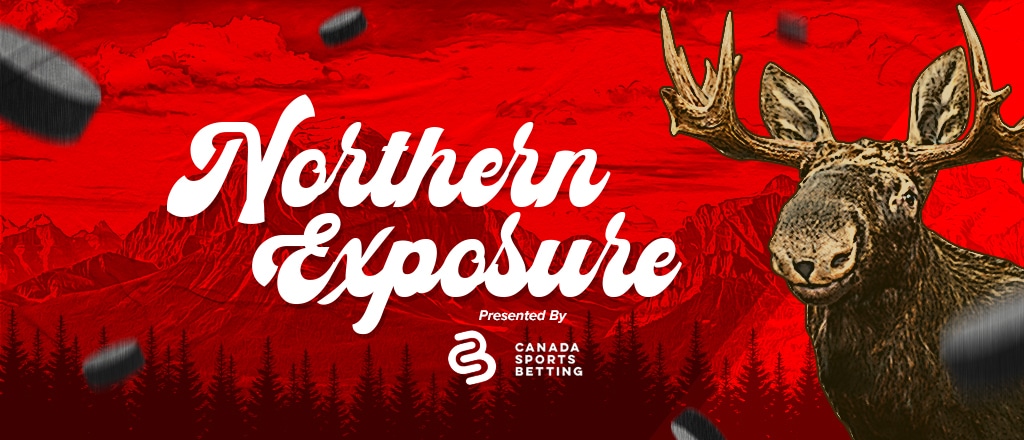 Each week, Canada Sports Betting recaps all the top sports betting and iGaming news in Canada and highlights the events of the week.
Our top stories this week
Event of the week
NHL opening night – Tuesday, Oct. 10
Fear not, Canadian puck bettors, the regular season is right around the corner. Once your Thanksgiving long weekend turkey hangover fades away, the NHL is officially back next Tuesday night! Unfortunately, the three-game slate won't feature any Canadian teams. But the Vegas Golden Knights will be raising their Stanley Cup banner, Connor Bedard will make his highly anticipated NHL debut, and we'll get our first look at Erik Karlsson in a Pittsburgh Penguins jersey. Sounds like a pretty good opening night to me!
If you can't wait until Tuesday to get action, lines are already out for the opening night games. Here's a look courtesy of bet365:
NorthStar gets personal with bettors
On Wednesday, NorthStar Gaming (NorthStar Bets) announced it has teamed up with AI personalization software provider Epoxy to provide customers with the convenience of a daily menu of personalized sports betting markets.
The software will learn a particular user's betting patterns and trends and then suggest specific betting markets in the "Trending For You" section of the online sportsbook.

"NorthStar is committed to innovate in ways that deliver unique added value to our discerning customers," said Michael Moskowitz, chair and CEO of NorthStar Gaming, in the release. "Today's consumer is accustomed to online products and services that are personalized to their preferences, whether it be for shopping, music or TV streaming. Personalization creates betting experiences tailored to the user, presenting them with what they want, how and where they want it."
The fall rollout of the new feature makes sense ahead of the upcoming NBA and NHL seasons.
NorthStar Bets is currently only available in Ontario, but with the recent acquisition of spreads.ca via Slapshot Media, the brand will soon have the opportunity to grow across Canada.
Bet99 teams up with GeoComply
Bet99 has selected Vancouver-based GeoComply as its new geolocation provider in Ontario, they jointly announced Tuesday.
GeoComply is a third-party location service provider that provides cybersecurity solutions to detect location fraud and verify a user's true identity. Its services are already being used by FanDuel, BetMGM, DraftKings, Caesars, and many other iGaming operators to comply with state/provincial regulations across North America and to ensure players are located within the designated geographic borders.
In Ontario, the Alcohol and Gaming Commission of Ontario has set out strict guidelines in Section 2 (technology compliance information) of its Internet Gaming Compliance Guide that state operators must have "dynamic monitoring of player location" to ensure a player is located within the provincial borders.
GeoComply's No Download Browser Solution technology will be implemented, so Bet99 users in Ontario will be able to validate their location without leaving the page/app or downloading a companion app.
Last year, Sports Handle spoke with GeoComply's Managing Director of Gaming, Lindsay Slader about the specific challenges of geofencing Ontario. She reiterated the need for pinpoint player location accuracy throughout the province because a large portion of the population is clustered around the American border. These areas have many bridges, tunnels, and rivers that also make the region more complex from a geolocation perspective.
GeoComply also revealed during a recent conversation with Canada Sports Betting that there were thousands of fraudulent attempts to access Ontario's regulated iGaming market during the Super Bowl earlier this year.
Eat your baseball sorrows away at theScore's activation
The curtain has officially been drawn on the Toronto Blue Jays' season after the club was swept by the Minnesota Twins in their wild-card series on Wednesday night.
The good news is that fans, and bettors, can eat and drink their sorrows away on Thursday at theScore Bet's Blue Jays Throwback Diner, located at 938 Queen St. West in Toronto.
The diner, which is serving up Underdog Corn Dogs, Playoff Pizza Pockets, and High Cheese Mac, among other delectables, is paying tribute to the championship Blue Jays teams of the early 1990s. It's also offering items on the menu for throwback prices. The most expensive item on the menu is the Grand Slam Combo, which is just $5.93. A pretty exceptional deal for those on a budget!
The first 100 customers on Thursday will also receive a retro Blue Jays hat with their food purchase and theScore Bet merchandise will also be available. All attendees must be 19 years of age or older.