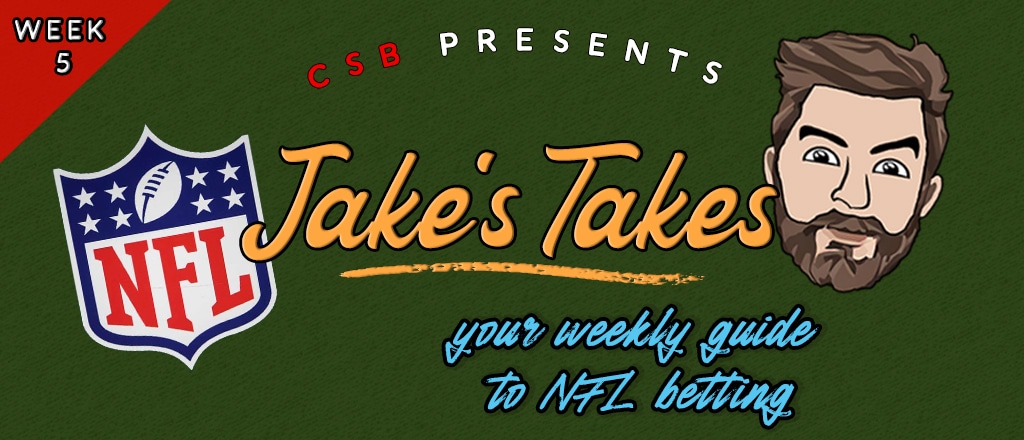 Welcome to Week 5! Time's flying along and the NFL storylines are starting to crystalize. This week also brings with it the first byes of the season as the Browns, Chargers, Seahawks, and Buccaneers all get this one off to lick their wounds.
In Week 4, the NFL's top dogs had sterling performances that solidified their places in the sun. The Bills had perhaps the biggest statement game of the season, shutting down the Dolphins 48-20 one week removed from Miami's 70-point performance. The Cowboys made the Patriots look silly. The Niners silenced the Cards and the Lions cooled the Love for Jordan and the Packers. Meanwhile, in the dregs of the league, things went from bad to worse for the Bears, Giants, Raiders, and most surprising of all, the Bengals. Cincinnati's flavourless 28-3 loss at the hands of the Titans already has us wondering if this will be a lost season for Burrow and Co.? Their options are either to shut down Joe Cool for enough time that his calf injury fully heals or keep trotting him out there on half a leg, not an ideal scenario by any stretch.
Highlight matchups for Week 5 include intriguing clashes: Falcons vs. Texans, Patriots vs. Saints, and Broncos vs. Jets. And some potential blowouts are looming when the Giants visit Miami and the Panthers hit the road in Detroit. And finally the crown jewel of this week's schedule has to be the titan clash between the 49ers and Cowboys on Sunday night.
With some key matchups in hand, let's dive into the odds and picks for Week 5 in the NFL.
All odds courtesy of bet365
* = Home Team
Underdog
---
Week 5 lines to bet NOW
Kansas City Chiefs@ Minnesota Vikings – Over/Under 53 – Over: -110
I'll keep this one relatively simple. The Chiefs tend to play up or down to their competition and Minnesota tends to get into slugfests that are won or lost on the last play of the game. The Vikings have hit the over in 13 of their last 21, and were 8-2 against the spread at home in 2022. KC, meanwhile, has hit the over in 8 of its last 11 road games and posted a 7-2 ATS record as the visiting team in 2022.
Houston Texans– Moneyline: +110
Last week, I correctly asserted that the Texans were being disrespected as home dogs, before they rattled off an impressive 30-6 thumping of the Steelers. Now, set to face the Falcons in Atlanta, I continue to believe in the resurgent Texans and particularly believe in CJ Stroud. Stroud (who many made the case for as first overall before ultimately being picked second) has had an impressive first four NFL games, amassing 1,212 passing yards and six passing TDs, while averaging a QB rating of 100.6. Most impressive of all, however, is the fact that Stroud has yet to throw a single interception in 151 pass attempts. The same can't be said for his Atlanta counterpart Desmond Ridder. Ridder has lost the faith of Falcons' faithful with a string of ugly performances and continues a woeful QB trend in Atlanta since the departure of Matt Ryan.
New York Jets– Moneyline: +110
The Broncos are slim favourites here at home after a stat-padding win against the league doormat Chicago Bears. Russell Wilson threw three TDs and rookie RB Jaleel McLaughlin impressed with 72 rushing yards in relief of injured Javonte Williams. That being said, it all came against a Chicago team that has all but given up on the season already. Much like Miami padded its stats against the Broncos a couple of weeks ago, the Broncos took their turn teeing off against inferior opposition in Week 4 (and still only won by a field goal). The Jets, meanwhile, were denied a spectacular upset against Taylor Swift and the Chiefs by a few bad bounces and bad calls. Had they pulled that off, the narratives would be way different this week. The Jets, for all their faults are better than the Broncos, so jump on this line before people realize it.
Week 5 lines to bet LATER
New Orleans Saints– Moneyline: -105
There's not a ton of value in backing the Saints as they come marching into Foxborough, not right now at least. That could change, however, as the Pats and Belichick get the benefit of the doubt at home. If more money starts to flow New England's way and we get a little more juice for the squeeze I'd be backing the Saints to add to the Patriots' misery. After the Pats were dismantled and sold for parts in Dallas last week, something's gotta give. Last time Derek Carr found himself on the road at Gillette Stadium he threw three TDs and had a passer rating of 87.
Bet on Patriots vs. Saints (Moneyline)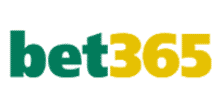 NE -115
NO -105
Week 5 line that makes me go hmm…
New York Giants– Spread (-11) : -105
After their utterly milquetoast effort against the Seahawks, it's perfectly reasonable to expect the Giants to get decimated by Miami. But as the week goes by and Saquon Barkley's status begins to clarify there might be opportunity here. Barkley is so singularly important to the Giants offence that his activation on Sunday could move the needle enough to warrant action on New York. Added to that, there's the intriguing proposition that the Giants might be ready to consider moving him. Much like Christian McCaffrey's time in Carolina, you can try, and try, to succeed with a single superstar through which all of your offence flows, but ultimately it's doomed to fail without proper insulation. Barkley could realistically change uniforms at some point this year and if the Giants' brass are beginning to come to grips with that, then showcasing his health as soon as possible will be priority one.
Betting mismatches of the week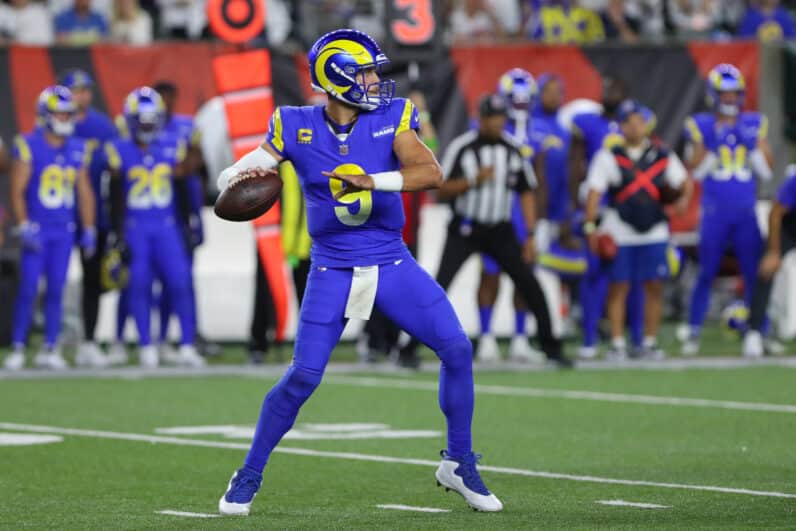 Matthew Stafford vs. the Philadelphia Eagles
The Rams have been maybe the most surprising team thus far. Thought by many to be trending downward as a unit, the Rams are once again looking like a formidable opponent from week to week. A win at home against the Super Bowl runner-up Eagles would solidify them as a legit threat instead of a plucky surprise. If they're to pull off that upset, Matt Stafford will be the primary reason. Stafford has no doubt slowed down a bit with age but has been rejuvenated in 2023 with a slate of surprising rookie weapons at his disposal. Breakouts WR Puka Nacua, WR Tutu Atwell and RB Kyren Williams have helped Stafford gun-sling the Rams to a 2-2 record with both losses being one score defeats to Cincinnati and San Francisco. All this despite the fact that Stafford's favourite weapon of all, Cooper Kupp, has been sidelined to start the season with a hamstring injury. Well, Kupp has returned to practice this week and aims to be ready for this tilt against Philadelphia. If that happens Stafford will be treated to one of the best receiving corps going, along with one of the best young running backs to spell him. Want more evidence that you should be backing Stafford and the Rams this weekend? Well how about the fact that he boasts an eye watering career passer rating of 98.0 with 1,180 yards, 10 touchdowns and one interception in five games versus the Eagles. If Kupp can return to be the player he's expected to be, it'll be hard to bet against Stafford moving forward.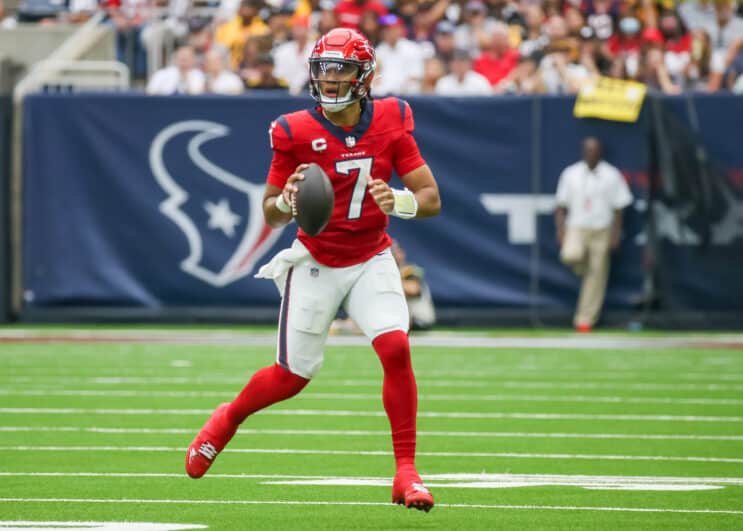 CJ Stroud vs. the Atlanta Pass Rush
CJ Stroud's coming out party has been more of a slow burn than a rager but his numbers are slowly becoming undeniable. Amassing 1,212 passing yards and six TDs with ZERO INTs in his first four games, Stroud is quickly making Bryce Young's first-overall selection (one pick in front of him) a legitimate controversy. Stroud's tools will be on full display this week, particularly his precision. There's an adage that goes more or less along the lines of, "Give any QB five or more seconds to make a decision and they turn into Joe Montana". Montana, Marino, Brady or Brees, whoever you want to put in there, the adage stands, a QB with time is a dangerous weapon. Despite the fact that the Falcons have a decent-to-good secondary, their pass rush has produced only five sacks, third worst in the league. Allowing opponents an average of 31 minutes of offensive possesion, Atlanta will be hard-pressed to force bad throws from Stroud, who should have all the time he needs to carve them up.
Bet on Falcons vs. Texans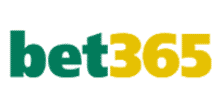 ATL -130
HOU +110
Betting trends of the week
Here are a few trends to keep in mind when placing your bets this week:
The Kansas City Chiefshave hit the moneyline in nine of their last 11 away games 🔥
The Arizona Cardinalshave scored last in two of their last 17 games 🧊
The Indianapolis Coltshave hit the game total over in 13 of their last 20 games 🔥
The Tennessee Titanshave only hit the team total over in seven of their last 20 games 🧊
The Washington Commandershave hit the moneyline in 12 of their last 20 games 🔥
The Chicago Bearshave only hit the moneyline in two of their last 20 games 🧊
Player props to play this week
Here's a few player props I love this week:
Second Half Touchdown Scorer: Brian Robinson (+260)
Brian Robinson has three rushing TDs on the season thus far, including a two-touchdown game in Week 3 against the Broncos. All three of those scores came on runs of 10+ yards and all of them came in the latter half of games. Expect Washington to feed on the hapless Bears on Thursday night and expect Robinson to break a lot of tackles, particularly as the game winds down and Chicago is out of it.
Player Passing Touchdowns – Over 1.5: Trevor Lawrence (+100)
It's been a tale of two Trevors thus far through the season's first four weeks. There's home-field Trevor, who's thrown one TD and one INT with an average QB rating of 77. Then there's road-warrior Trevor, who's thrown three TDs to one INT with an average QB rating of 104.5. Both of Jacksonville's wins thus far have come away from home (even though they were "technically" the home team in London, England in one of those games) and Lawrence has shown his best side when outside of seemingly friendly confines. They get a real serious test this week, and while I'm not picking them to beat the Bills at home, I am backing Trevor to have a great day.
⭐ Gold Star Pick ⭐
There's gonna be a tremendous amount of value in stacking Commanders props this week. Despite not being the sexiest team in the world, Washington is set up to enjoy its best game of the season this Thursday. Make the best of a stinker and play a tidy parlay this week.
Same Game Parlay: CHI Bears @ WAS Commanders – Match Result WAS Commanders, Brian Robinson to Score a TD, WAS Commanders OVER 121.5 Rushing Yards, WAS Commanders OVER 2.5 TDs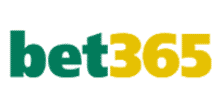 +280
---
2023 NFL Season FAQ
What NFL Teams Have a Bye Week in Week 5?
Week 5: Browns, Chargers, Seahawks, Buccaneers
What is the 2023 NFL Bye Week Schedule?
Week 5: Browns, Chargers, Seahawks, Buccaneers
Week 6: Packers, Steelers
Week 7: Panthers, Bengals, Cowboys, Texans, Jets, Titans
Week 8: None
Week 9: Broncos, Lions, Jaguars, 49ers
Week 10: Chiefs, Rams, Dolphins, Eagles
Week 11: Falcons, Colts, Patriots, Saints
Week 12: None
Week 13: Ravens, Bills, Bears, Raiders, Vikings, Giants
Week 14: Cardinals, Commanders
What are the 2023 Week 5 NFL Power Rankings?

Buffalo Bills
Miami Dolphins
San Francisco 49ers
Kansas City Chiefs
Dallas Cowboys
Baltimore Ravens
Philadelphia Eagles
Los Angeles Chargers
Detroit Lions
Seattle Seahawks
Minnesota Vikings
Los Angeles Rams
Jacksonville Jaguars
Cleveland Browns
Cincinnati Bengals
New York Jets
Green Bay Packers
Tennessee Titans
Tampa Bay Buccaneers
New England Patriots
New Orleans Saints
Atlanta Falcons
Houston Texans
Pittsburgh Steelers
Washington Commanders
Indianapolis Colts
Las Vegas Raiders
Denver Broncos
Arizona Cardinals
Chicago Bears
New York Giants
Carolina Panthers

(Per ESPN Power Index)
What is the 2023 Week 5 NFL Schedule?

Thursday, October 5, 2023
Chicago @ Washington 20:15

Sunday, October 8, 2023
Jacksonville @ Buffalo 09:30
Houston @ Atlanta 13:00
Carolina @ Detroit 13:00
Tennessee @ Indianapolis 13:00
New York @ Miami 13:00
New Orleans @ New England 13:00
Baltimore @ Pittsburgh 13:00
Philadelphia @ Los Angeles 16:05
Cincinnati @ Arizona 16:05
New York @ Denver 16:25
Kansas City @ Minnesota 16:25
Dallas @ San Francisco 20:20

Monday, October 9, 2023
Green Bay @ Las Vegas 20:15

What is NFL Against the Spread betting?

If you're new to ATS betting in football, check out our convenient primer on Point Spread Betting and take a look at our new and improved Parlay Betting Guide should the mood strike to combine some of these picks!

When are the next week's NFL Lines set?
Typically oddsmakers will set the next week's Game Lines after the Sunday slate of games. NFL Odds will evolve as bets are made throughout the week and NFL Picks made too early may lack vital information. The NFL Point Spreads are set with a somewhat unclear picture and NFL predictions become more informed as the games get closer.