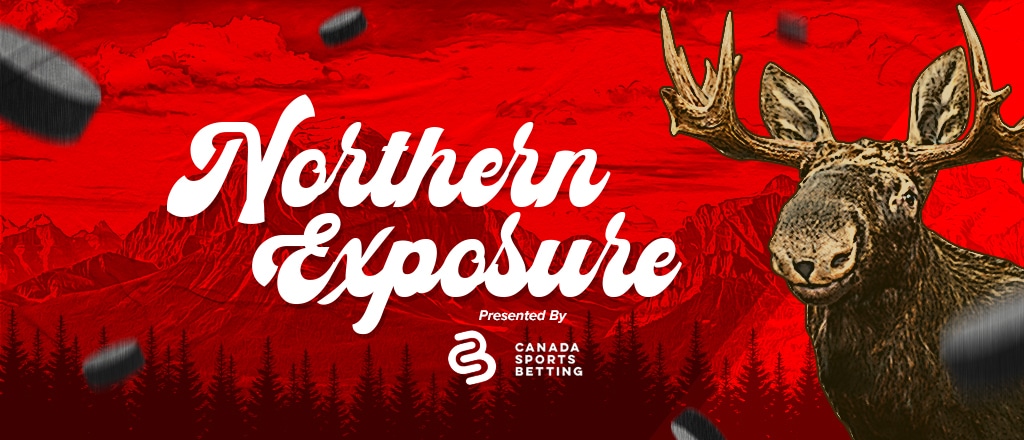 Each week, Canada Sports Betting recaps all the top sports betting and iGaming news in Canada, highlights the event of the week, and takes a look ahead at some of the most intriguing games to bet on over the weekend.
Our top sports stories this week
Event of the week
UFC 281: Adesanya vs. Pereira
The UFC will invade Madison Square Garden in New York on Saturday night.
The main event will feature Israel Adesanya (-215 at BetRivers) as he defends his middleweight title against Alex Pereira (+170), who is the only man to defeat him twice in kickboxing.
Carla Esparza (+310) will defend her strawweight championship against Weili Zhang (-420) in the co-headliner, with oddsmakers clearly siding with the challenger.
The event will be broadcast live on ESPN+ pay-per-view.
Grey Cup Festival including esports
Mosaic Stadium and the city of Regina, Saskatchewan, will be hosting the 109th Grey Cup on Nov. 20.
The two teams playing in the CFL's championship game will be determined this weekend, but plans are already in place for events surrounding the Grey Cup Festival leading up to the big game.
This year, the festival will host an esports Super Smash Brothers Ultimate Tournament with a grand prize of $50,000 for the winner. Over 250 competitors will participate in the Path to Glory tournament on Friday, Nov. 18 and the top 16 competitors will take home a cash prize.
The event is being put on by SKL Esports, and it's the first time the CFL is holding such a competition as part of its festival.
"Esports is something that's been growing in popularity every year to the point where the CFL was smart enough to say, 'Hey, we need to get into this. Let's give it a shot," Dylan Edgar, vice-president of events and sponsorships for SKL Esports said in the release.
Four teams are still vying for the Grey Cup this year, with the Winnipeg Blue Bombers the odds-on favourites (-106 at NorthStar Bets) to three-peat as Canadian champions.
GeoComply's new Toronto office
On Tuesday, GeoComply opened its newest office, which will be the new home of more than two dozens employees, in Toronto.
The Vancouver, British Columbia-based company is a third-party location service provider that provides cybersecurity solutions to detect location fraud and verify a user's true identity. Its services are being used by gaming industry companies such as FanDuel, BetMGM, DraftKings, Caesars, and many more in order to comply with state and provincial regulations, and to ensure players are located within designated geographic borders.
Ontario's Attorney General, Doug Downey, joined GeoComply executives and other industry leaders to cut the ribbon and celebrate the occasion.
"I am pleased to welcome GeoComply into Ontario's business community," Downey said in a statement. "Innovative cyber-security companies like GeoComply are essential to creating a safe and compliant online gaming market. Establishing legal iGaming has been a pivotal milestone for our government as we work to ensure that Ontario is a world leader in building a secure online gaming environment that meets consumer expectations. As this digital industry continues to thrive, it is exciting to see high-tech companies bringing tangible jobs and benefits to our province."
Some of GeoComply's employees have relocated from its offices Kharkiv, Ukraine, amidst the country's ongoing conflict with Russia. GeoComply is praising the Canadian and Ontario governments for their progressive policies that have allowed the company to relocate these employees from war-torn Ukraine to the safe confines of Toronto.
One of the key requirements established by Ontario's regulators is to ensure that only users in the province of Ontario can access online gaming platforms since the launch of the market on April 4.
Shortly after the market went live this April, GeoComply released a time lapse showing the betting activity from around the province. You'll notice several "Geolocation Fails" (red pins) in the short video from users attempting to access Ontario's market from nearby Quebec.
Uptick in problem gambling in Windsor
Last week, Caesars Windsor announced that it had deployed sports betting kiosks in various gaming areas on the casino floor with future plans to open a full sportsbook lounge by January of next year.
The addition of retail sports betting to the property isn't sitting well with everyone, though. A recent article by CBC Windsor examined an uptick in problem gambling since the launch of Ontario's regulated iGaming and sports betting market on April 4.
Diana Gabriele, a Canadian-certified gambling counsellor at Hôtel-Dieu Grace Healthcare in Windsor, is concerned about the increased demand for problem gambling rehabilitation at her facility now that online gambling has become so prevalent. The in-patient treatment program is the only one of its kind in the province.
"We, as counsellors, knew that with that accessibility, that ease of access, combined with technology, that people would be even more susceptible to the ravages of gambling," Gabriele said. "We've been seeing an uptick of that ever since the single [event] sports betting came online in April."
Single-event sports betting was actually decriminalized in Canada on Aug. 27, 2021, not last April. But only provincial lottery corporations were offering online sports betting and iCasino platforms to patrons until Ontario's regulated market launched on April 4, and then several private operators joined the fold and gave consumers many more options.
Gabriele told the CBC that the massive influx of gambling advertisements that came along with the launch of the new market isn't helping problem gamblers, who are already struggling with the temptation of easily accessible online gambling.
"We started getting people, and they were really concerned and panicked about, you know, this greater ease and accessibility to this form of gambling when it was already quite a problem for them," she said.
Gabriele is urging bettors to use the responsible gambling tools being provided by local casinos and legal online iGaming providers in the province, such as setting betting and time limits for play.
Discovery Conference underway
Speaking of responsible gambling, a major conference on the issue is taking place this week in Toronto.
The Responsible Gambling Council is hosting the Discovery Conference, a three-day event which concludes on Thursday.
Some of the keynote speakers for the event include Executive Director of the UK Gambling Commission Tim Miller, CEO and Registrar of the Alcohol and Gaming Commission Tom Mungham, and RGC CEO Shelley White.
The conference is being sponsored by the Ontario Lottery and Gaming Corporation, Flutter, and GeoComply, among many other industry stakeholders.
TheScore Bet wins award for lofty activation
Toronto-based theScore Bet is being recognized for its innovative marketing activation at this year's RBC Canadian Open golf tournament.
The operator has earned Silver recognition from the CLIO Sports Awards in both the Experiential Events and Sports Betting Experience categories for its "Skyline Seats" activation.
This past June, theScore Bet sent its users high up into the sky with its "Skyline Seats" to get some incredible views of the golf course at Royal St. George's Golf and Country Club and downtown Toronto. They were hoisted 100 feet up into the sky by a crane, and were able to enjoy snacks and beverages for 30 minutes while also taking in the PGA Tour event from a birds-eye view.
In the overall Experiential Events category, the company was recognized alongside global campaigns from companies such as Anheuser Busch, American Express, NBC Sports, AT&T, and more. TheScore Bet was one of two operators earning recognition in the sports betting category, while several others made a shortlist.
I had the opportunity to check out the activation in person, although I respectfully declined the invitation to be hoisted up for the experience. Those that did embrace the experience certainly seemed to enjoy themselves, though.
Betano's new ad
Kaizen Gaming's Betano online sportsbook and iCasino products launched on Oct. 19 in Ontario, and the operator has debuted a new advertisement across TV platforms in Canada.
Kaizen Gaming hired veteran iGaming executive Kris Abbott, formerly of Coolbet Canada, as its country manager for Canadian operations in September. He previously told Canada Sports Betting that they'd be using an aggressive marketing strategy to help familiarize the Ontario market with the relatively unknown Greek brand.
Abbott believes the Betano product has the potential to thrive in Canada — particularly in greater Toronto — with its comprehensive soccer offerings and iCasino platform.
Surprisingly, though, the new ad doesn't feature a single soccer element. With the FIFA World Cup on the horizon, and the sportsbook touting itself as a top destination for soccer bettors, a logical marketing play would've been to target that demographic. Instead, the sportsbook chose to focus on hockey and basketball, two sports that are also wildly popular with Ontario bettors.
One of the fastest-growing operators internationally, Kaizen Gaming is operating in 10 countries in Europe and Latin America, including Greece, Cyprus, Germany, Romania, Portugal, and Brazil under the Stoiximan and Betano brands. Ontario is the operator's first North American jurisdiction that it's live in.