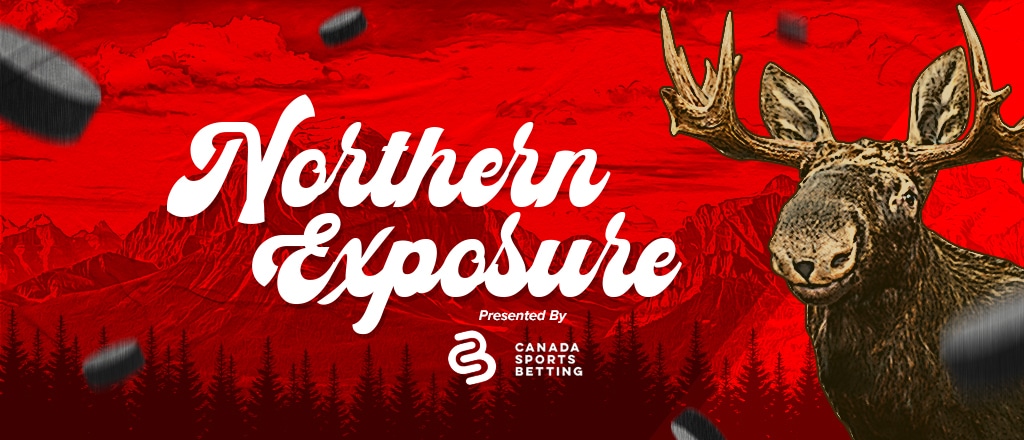 Each week, Canada Sports Betting recaps all the top sports betting and iGaming news in Canada, highlights the event of the week, and takes a look ahead at some of the most intriguing games to bet on over the weekend.
Our top stories this week
Event of the week
Canada vs. Australia – FIFA Women's World Cup – July 31
Heading into their final match of the group stage on Monday, the Canadian women find themselves in second position in Group B behind Nigeria, despite both teams having four points apiece (one win and one draw). Nigeria owns the tiebreaker based on goals scored (both teams have a +1 goal differential) and now gets to play Ireland, which is winless in two matches to this point.
Canada, meanwhile, will play host Australia on Monday. A draw or a win in that match will be enough to push the team into the knockout rounds. Canada is a +210 underdog to win the match and the odds on a draw are +240 at bet365. Our women are -200 to qualify from Group B and +200 to win the group over Nigeria.
As far as outright odds go, Canada is a long +5000 to win the tournament.
Ontario gets a sports betting exchange
If you're growing tired of the normal sports betting experience, there's now a new option for you in Ontario.
STX (Sports Trading Exchange), a technology company striving to transform the regulated sports betting industry by offering a state of the art trading exchange, went live in Ontario on Wednesday, according to iGaming Ontario.
What is a sports betting exchange? Well, it's simply giving customers the ability to wager against each other instead of against an established sportsbook. Also known as peer-to-peer wagering, STX allows users to determine odds by placing an order on its app (available on iOS), and then trades are completed only once the buyer and seller have agreed on a settled price.
A few of the major advantages of using a sports betting exchange are lower fees (vig) and that everything available is a two-way market. On its website, STX says it "avoids the predatory mechanisms like restrictive limits, outright bans, and discounted cash-outs that you find at a traditional sportsbook."
All operators must become licensed with the Alcohol and Gaming Commission of Ontario (AGCO) and reach an operating agreement with iGaming Ontario in order to join Ontario's regulated iGaming market and go live in the province. Ontario is only the second jurisdiction in North America (New Jersey is the other) to launch a regulated sports betting exchange.
For those interested, here's a quick video tutorial on how STX works:
AGCO Shakeup
Last Friday, the AGCO announced the appointment of Dave Forestell as Chair of its Board of Directors.
Forestell has been a sitting member of the AGCO Board since 2018 and had also been presiding as Chair of the Board of iGaming Ontario, a subsidiary of the AGCO, since July 2021. He has stepped down from that role with iGO in order to take the new leadership position at the AGCO.
The AGCO says a new search is underway to appoint a new Chair for iGO.
Forestell is also serving as Vice President, External Relations (Canada) for TC Energy. He previously held executive roles with Scotiabank, Barrick Gold Corporation, the Conservative Party of Canada, and the Office of the Prime Minister, according to his LinkedIn page.
Tom Mungham, the AGCO's current Registrar and CEO, is also retiring in September. His successor has yet to be named.
Still waiting on further advertising restrictions
The AGCO still hasn't announced any further tightening of its iGaming and sports betting advertising restrictions in the province of Ontario.
During the Canadian Gaming Summit in June, regulators said a decision on enhanced measures regarding advertising was "weeks, not months" away. Over a month later, the Ontario iGaming industry is still patiently waiting for the final amendments to the iGaming standards set by the AGCO.
The AGCO opened a feedback period in April in response to its proposed amendment to ban using athletes and celebrities to promote iGaming products in the province. Regulators received a significant amount of feedback from industry stakeholders and have been taking their time reviewing these submissions before making a final verdict.
Further complicating matters, a federal bill was tabled by Senator Marty Deacon last month with the aim to establish a national framework for sports betting advertising.
Canada Sports Betting has learned at least one operator in the province is planning to terminate an ambassador agreement with a current professional athlete ahead of the proposed changes.
Several sports betting operators, including PointsBet, BetMGM, FanDuel, Bet99, PROLINE +, and Caesars, among many others, are currently using professional athletes and celebrities to promote their products.