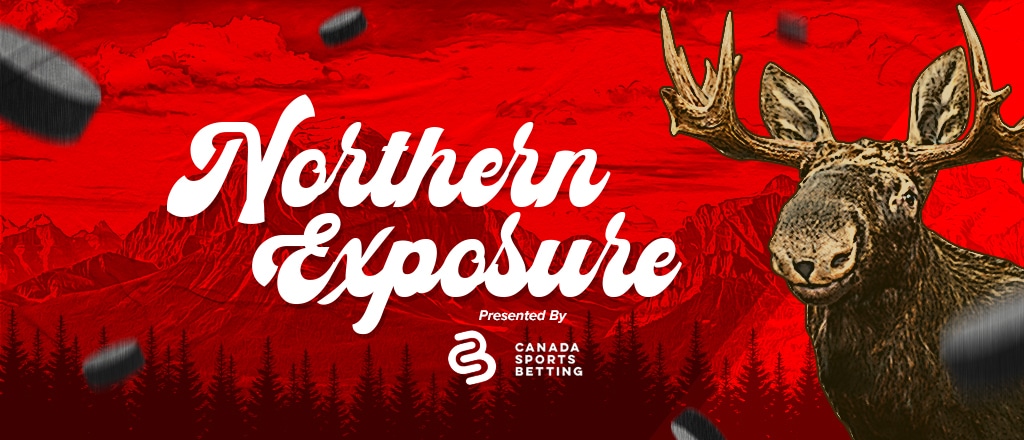 Each week, Canada Sports Betting recaps all the top sports betting and iGaming news in Canada, highlights the event of the week, and takes a look ahead at some of the most intriguing games to bet on over the weekend.
Our top stories this week
Event of the week
NHL Draft – June 28, 29
The NHL will turn the page to the 2023-24 season next Wednesday when the NHL Draft gets underway from Nashville.
Connor Bedard is the consensus No. 1 pick in this year's draft class, and it's just a formality that the Chicago Blackhawks will call his name first to kick off the festivities, after the fans in attendance boo commissioner Gary Bettman, of course.
After Bedard, Adam Fantilli (-550 at bet365), is the overwhelming favourite to be selected second overall by the Anaheim Ducks. The Columbus Blue Jackets have the third overall pick, which oddsmakers believe will be used to select Leo Carlsson (-170).
Here's the breakdown as far as first round pick ownership goes with the seven Canadian hockey teams:
Montreal: fifth and 31st picks.
Vancouver: 11th pick.
Calgary: 16th pick.
Winnipeg: 18th pick.
Toronto: 28th pick.
*Ottawa and Edmonton do not currently have first round selections.*
Who will Montreal take with the fifth overall pick? You can bet on it at Sports Interaction.
Sports betting advertising bill tabled
The war on sports betting advertising has now reached the federal level of government in Canada.
A bill sponsored by Senator Marty Deacon, Bill S-269, was tabled on Tuesday with the aim to establish a national framework on advertising for sports betting.
Senator Deacon tabled the new legislation in response to the public outcry for further restrictions on gambling advertisements, which have spiked in Canada, and specifically Ontario, since the launch of a new regulated iGaming market in the province.
The legislation tasks the government with placing "reasonable" limits on sports betting advertising to protect society, children, and youth by working with the provinces and other industry stakeholders on the following issues:
(a) identify measures to regulate the advertising of sports betting in Canada, with a view to restricting the use of such advertising, limiting the number, scope or location — or a combination of these — of the advertisements or to limiting or banning the participation of celebrities and athletes in the promotion of sports betting;
(b) identify measures to promote research and intergovernmental information-sharing related both to the prevention and diagnosis of minors involved in harmful gambling activities and to support measures for persons who are impacted by it; and
(c) set out national standards for the prevention and diagnosis of harmful gambling and addiction and for support measures for persons who are impacted by it.
"We do have national advertising standards on tobacco, alcohol, and cannabis," Senator Deacon said while presenting the bill. "So it makes little sense to me that sports betting would be exempt from this. I also think it would be in the interest of the industry to have one set of rules to abide by nationally rather than a patchwork of provincial guidelines."
When asked about the confidence she has that this bill will garner enough support to pass multiple readings in the Senate, Senator Deacon replied, "The momentum from all corners is moving to get something done to rein this in, somehow, as urgently as possible."
The Alcohol and Gaming Commission of Ontario is also taking measures to tighten gambling advertising restrictions. Ontario's iGaming industry regulator has proposed to ban athlete/celebrity endorsement of online gambling products in the province. Feedback from industry stakeholders is being reviewed and a final decision is expected in the coming weeks.
Interested readers can track the status of Bill S-269 here. The next step in the parliamentary process will be a second reading at the Senate level. A bill can become law only once the same text has been approved by both Houses of Parliament and has received royal assent.
NFL reinforces gambling guidelines
On Tuesday, the NFL clarified the rules surrounding its league gambling policy on a conference call:
Don't bet on the NFL.
Don't gamble at your team facility, while traveling for a road game or staying at a team hotel.
Don't have someone bet for you.
Don't share team "inside information."
Don't enter a sportsbook during the NFL playing season.
Don't play daily fantasy football.
As first reported by Sports Handle, Indianapolis Colts defensive back Isaiah Rodgers Sr. is the latest player to allegedly violate the policy after engaging in "pervasive" wagering activities. Several players have violated the league's gambling policy in the past year.
The NFL made an example of Calvin Ridley for placing bets on his team's games while he was injured as a member of the Atlanta Falcons in 2021. He was suspended for the entire duration of the 2021 season and had to forfeit $11.1 million in salary.
The NFL is collaborating with sportsbooks and online gaming geolocation providers to help enforce its policy and there's also an enhanced focus on educating players on the policy this offseason.
In Ontario, football was the third-most bet on sport (13% of wagers) behind basketball (29%) and soccer (15%) in the first year of the online regulated gambling market.
Great Canadian Entertainment opens new $1 billion venue
The newest and largest casino resort in Canada officially opened its doors on Tuesday.
Great Canadian Casino Resort Toronto, which features 328,000 square feet of gaming space, 4,800 slot machines, 145 live table games, VIP rooms, and sports betting kiosks, is now open for business adjacent to Woodbine Racetrack.
A 400-room hotel and a state-of-the-art 5,000-person entertainment venue will open on the 33-acre property later this summer. The resort also has numerous dining and retail shopping options for patrons.
The resort is creating a significant local economic impact, with an investment of approximately $1 billion and an estimated $500 million in economic benefit for Ontario. It's estimated that the resort will create and maintain roughly 2,000 jobs.
"We are thrilled to finally unveil Great Canadian Casino Resort Toronto to the world," said Great Canadian Entertainment CEO Matthew Anfinson in an email release. "Our team has worked tirelessly for several years to create an unrivaled entertainment experience that will leave a lasting impression on our guests. The opening of this first phase of Great Canadian Casino Resort Toronto is incredibly exciting for all of us, and we are very eager to unveil the next phases, including the hotel and The Theatre, in the coming weeks and months."
Another operator joins the Ontario market
Just days after Ontario regulators announced 45 operators were now live in the province, another online gaming provider has joined the fold.
Videoslots Ltd (videoslots.ca and mrvegas.ca) went live in the province on Monday. Both sites are only offering iCasino games to Ontarians. You won't find any online sports betting markets.
The operator is headquartered in Malta and Ontario is the company's eighth foreign gaming licence
"Launching in Ontario is another milestone for the Videoslots team, and we are excited at the prospect of entertaining players in the region," said Videoslots Deputy CEO Ulle Skottling in an email release. "We have always enjoyed great success in Canada and it makes business sense to join the regulated market now that it is up and running and proving to work for both players and operators alike."
Ontario's industy regulators said during last week's Canadian Gaming Summit in Toronto that they're reviewing licensing applications for 20 more operators.
In its first year of operation, Ontario's regulated market produced $1.4 billion in total gaming revenue across 45 operators and 76 gaming websites.