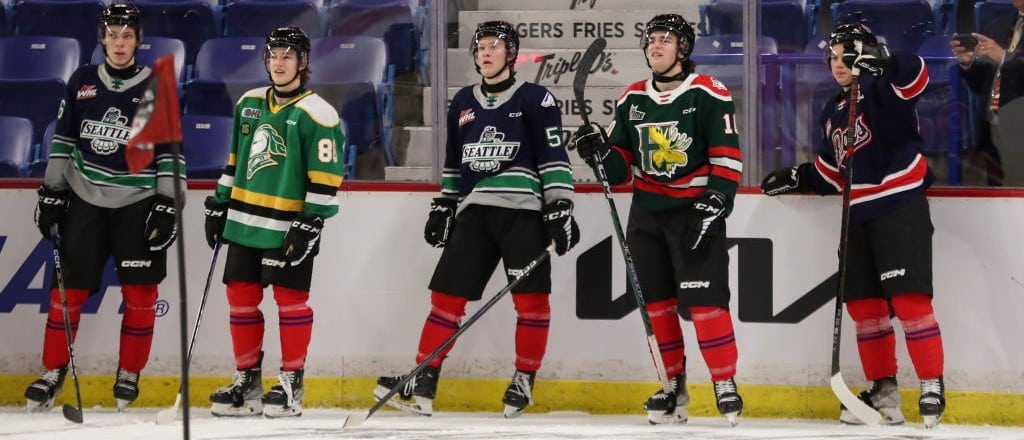 The Alcohol and Gaming Commission of Ontario has fined two online private sports betting operators — Fitzdares and BV Gaming (BetVictor) — for offerring numerous bets on minor hockey leagues to their Ontario customers during the 2022-23 season.
Fines totalling $30,000 ($15,000 each) have been issued to the operators for the violations of the Registrar's Standards for Internet Gaming, specifically Standard 4.34 paragraph 15 which states: Bets on minor league sports in Canada, including the Canadian Hockey League (CHL), are prohibited.
The AGCO says both operators were offering betting markets to Ontarians on three Canadian Hockey League member leagues: Ontario Hockey League, Western Hockey League, and the Quebec Major Junior Hockey League.
Both operators have the right to appeal the AGCO's decision to the License Appeal Tribunal.
"As the regulator of Ontario's sports betting industry, the AGCO is resolved to maintain the integrity of sports betting which, in turn, may serve to protect the integrity of sport," said AGCO COO Dave Phillips in a press release. "This includes a clear prohibition on offering bets in Ontario on minor league sports, including Canadian major junior hockey. We will continue to carefully monitor Ontario's sports betting markets to ensure the public interest is protected."
BetVictor received its gaming license from the AGCO in June of 2022, while Fitzdares went live in Ontario this past winter.
The announcement from the AGCO comes days after the organization, which is responsible for regulating the alcohol, gaming, horse racing and private cannabis retail sectors in Ontario, said it will narrow its focus to enforcing gaming standards in the second year of the regulated market in the province.
All eyes were on Bedard this year
Connor Bedard, widely considered the best Canadian hockey prospect since Sidney Crosby, Connor McDavid, and Nathan MacKinnon, is the consensus No. 1 pick in this year's NHL Draft, which is set to take place on June 28. He led the WHL with 143 points (71 goals, 72 assists) in 57 games with the Regina Pats this season.
Standing at 5-foot-10 and 185 pounds, the young star also helped lift Canada to a gold medal at the 2023 IIHF World Junior Championship in January. The centre recorded a tournament-best 23 points (nine goals, 14 assists) in seven games, the most ever by a Canada player at the annual tournament.
The 17-year-old hockey phenom has been driving attendance numbers, TV ratings, and the general popularity of minor hockey in Canada. Apparently, some Ontario customers were able to wager on his WHL games.
The Chicago Blackhawks won the NHL Draft Lottery and have the right to select Bedard with the No. 1 selection. Once suiting up for the Blackhawks, it's widely expected that Bedard will be a popular player to wager on next season at Ontario and Canadian sportsbooks.