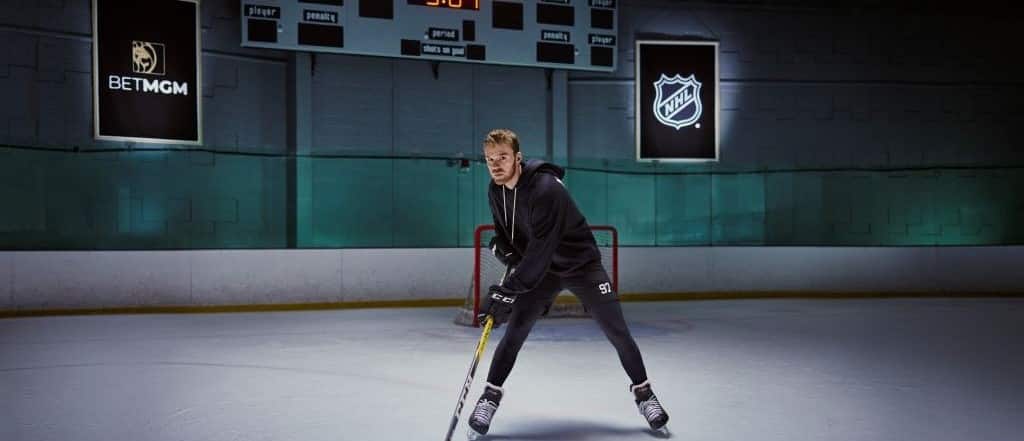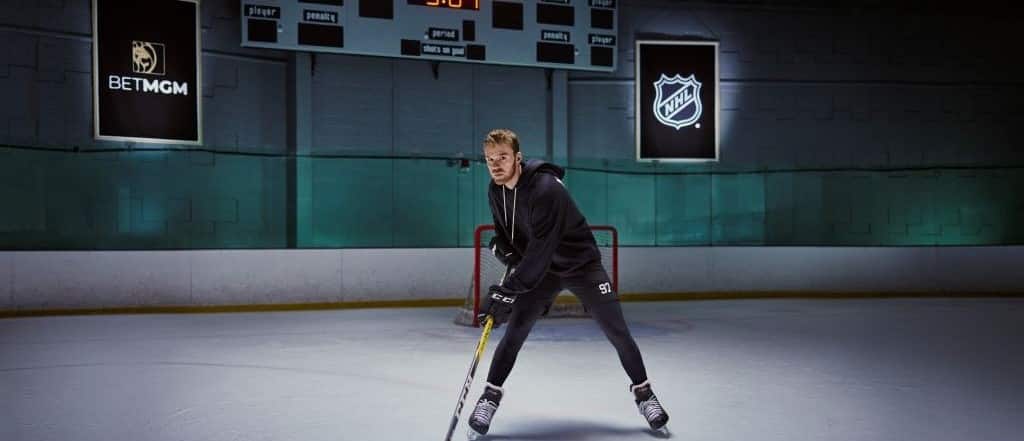 A conclusion will be made soon regarding the volume and standards of iGaming advertising in Ontario as several organizations continue to lobby for tighter advertising restrictions in the province.
Executives from both iGaming Ontario and the Alcohol and Gaming Commission of Ontario recently spoke at the Canadian Gaming Summit in Toronto on Wednesday about the controversial topic that's been dominating headlines in mainstream media for months now.
They revealed that they've received 38 responses to their proposed amendments to their advertising standards, which included a ban on online sportsbooks and online casinos using active, or retired, athletes to promote their products in the province. Regulators also received an additional 10 responses from community groups, including municipalities and various associations.
"Our decision on this is just weeks away, not months," Tom Mungham, CEO and registrar of the AGCO, said in a crammed conference room at the Metro Toronto Convention Centre. "I know you're anxious to hear from the registrar on this issue, and we'll be speaking to you shortly about that."
Event organizers were expecting 2,000 attendees at this year's Summit, and it felt like all 2,000 of them were jockeying for position inside, and outside, of the conference room to hear what the regulators had to say during their half-hour session on Wednesday afternoon.
Dozens of representatives from the mental health and responsible gambling fields from all over the country were in attendance, and many of them participated in various panel discussions throughout the three-day event. The issue of gambling advertisements was touched on in some capacity in nearly every session at the Summit.
After the CBC aired a documentary on the potential harmful effects gambling advertisements could have on the public, and in particular young people, in January, the frequency and subject matter of gambling ads has only been magnified. Karl Subban, a well-known hockey dad in Canada, is speaking out against ads on behalf of a group called "Ban Ads for Gambling" and the Canadian Mental Health Association made its plea to ban all gambling advertisements public.
Several private operators licensed in Ontario are featuring current and former athletes in their advertisements. Many of them acknowledged at the conference that they're preparing to adjust their respective marketing plans ahead of the anticipated tightening of restrictions.
"We'll see how it all plays out, but we already have an idea of where this is headed," one executive told Canada Sports Betting at the Summit. "Our marketing teams are already factoring in these proposed changes into our future plans. It's unfortunate. A lot of time, energy, and money has been spent on these athlete brand ambassadors. But, we'll obviously do what we have to in order to remain compliant with any changes to the advertising standards."
The AGCO has said it will give operators three months to come into compliance with any enhanced advertising measures once they're formalized. If a decision is, in fact, only a few weeks away, that could throw a serious wrench in the marketing plans of private operators heading into the start of the new NFL, NHL, and NBA seasons in the fall.
Regulators believe they "crushed" first year
Just hours before regulators were set to take the stage at the Summit on Wednesday, iGaming Ontario released a comprehensive report on the current, and future, economic benefits of Ontario's regulated market.
When asked to reflect on the inaugural year of the regulated market in Ontario, iGaming Ontario Executive Director Martha Otton opened by saying, "I think we're crushing it here."
She referenced the $1.4 billion in total gaming revenue produced by the market in its first year of operation and the significant job creation in the province that was highlighted in iGaming Ontario's report. Otton says 45 operators are now live in the market and consumers have over 70 online gaming sites to choose from with more than 500 approved games. She also mentioned that 36 of those 45 operators that are live in Ontario were previously operating in the grey market prior to the launch of the regulated market. The transition of these operators, and their players, from grey-to-white is the major early success story.
Otton also revealed that Q1 revenue numbers are tracking to be 3.5 times more than Q1 was last year, although it was unclear if she was speaking about total gaming revenue, or total wagers, or both. Those Q1 numbers won't be finalized until the end of June. In the first quarter of last year, Ontarians wagered 4.07 billion and the market produced $162 million in total gaming revenue. It's important to note that only 18 operators were live during that span (April 4, 2022 – June 30, 2022). Final Q1 numbers for the market's second year of operation will be made public at some point this summer.
Regulators also say there are 20 more operators in the licensing process with the AGCO. After getting licensed with the regulator and signing operating agreements with iGaming Ontario, those operators can officially join the other 45 operators currently live in the market.
However, regulators also took some time to reflect on what went wrong in the first year.
"We didn't get everything right," Mungham conceded, citing a few major initial oversights including: players voiding losing bets while self-excluding during events in progress, sports integrity issues with the UFC, and liquidity issues surrounding daily fantasy sports.
Mungham commended the AGCO for working quickly to amend their standards to solve the voiding bets issue and working with the UFC to revamp its insider gambling policy to get betting reinstated in a timely fashion. The player liquidity issue that effectively killed DFS in Ontario is a much more complex problem, one that Attorney General of Canada, Doug Downey, says he's focused on tackling this year.
"I don't want to talk too much about what I'm doing right now (with the liquidity issue), but that's very much on my mind," he said during the session.
Agenda for year two
Regulators were asked about what they're specifically working on in the market's second year of operation.
"We've gone through a significant startup phase leading up to April 2022, then this past year has been about transitioning the [grey] market and completing that cycle" Mungham explained. "A lot of our efforts now will focus on compliance work and processing our applications. We'll continue to work hard on that channelization work."
In other words, the focus will now be on the enforcement of the AGCO's standards and the war to eliminate black-market operations in the province.
Regulators referenced an IPSOS study that found 85% of gamblers in Ontario have recently wagered with a regulated gaming site. However, among the 85% who are using regulated websites, Ipsos' study found that 19.5% have wagered on a combination of regulated and unregulated websites.
"We have to keep offering a broad array of products to ensure it's competitive with the black market," Otton said. "In that 85%, there are still a number of players that are playing on regulated and unregulated sites. I'd like to understand why? What is it that they're getting on the unregulated site that isn't offered in the regulated market? What are we missing?"
Mungham said he's written overseas regulators that are supporting and licensing unregulated operators in Ontario. The feedback has been positive for the most part, while some regulators have been unresponsive. Pushing out black-market operators in Ontario is one of his top priorities.
"I have not heard back from Curacao yet," he said. "But we will continue to go down this path. The AGCO has levers, and we'll pull and leverage everything we can."
Other goals of regulators include working towards a centralized self-exclusion responsible gambling program, that will be the "first of its kind," according to Otton. That means if a potential gambler self excludes from one licensed sportsbook in Ontario, they'll also be excluded from all of the licensed operators in the province.
All licensed operators in Ontario must also be accredited with the Responsible Gambling Council's RG Check Program. Regulators say seven operators have already received the accreditation. Operators have two years upon their entry to the market to complete this requirement.
Another focus of regulators is to eliminate .Net advertising (Bodog, for example). Mungham says he's written to ThinkTV, and that he's collaborating with the Canadian Gaming Association, and other media stakeholders, to address the continued problem.
"I'm tired and frustrated with .Net advertising and people trying to work that loophole," he exclaimed. "Those .Net advertisements are meant to channel you to a play-for-money site. That doesn't have a place in Ontario in my view. We're pulling any levers we can, and we'll work with media companies as a first step to try and get some of that advertising gone. Lots of work being done there, including outreach with the federal government."
Ontario's rollout of regulated iGaming has had a number of pros and cons, but one overarching theme throughout the process has been the continued collaboration between regulators, private operators, and other industry stakeholders. The lines of communication between these parties have been, and will continue to be, open and flowing. That's a major positive for the entire industry as the market's second year of operation gets underway.