World Cup 2018 Round of 16 Odds, Lines & Picks
Round of 16 will begin on June 30th and end on July 3rd, with eight single-elimination style matches where groups winners square off against runners up. Check back here within these dates to get a full overview of the schedule as well as the best betting odds for each of the matches.
World Cup 2018 Round of 16 Odds
32 becomes 16 as the group stage ends and the Round of 16 begins. The top-ranked team from each of the original groups will face-off against teams that finished second, and it's safe to say that this is the business end of the competition. We take a look at the sportsbooks odds for this stage of the tournament, the teams that we have predicted to reach this stage, and who we think will move on to the quarter-finals.
FIFA World Cup Knockout Stage Odds
***Round of 16
SATURDAY, JUNE 30
Match 50: France vs Argentina (10 a.m. ET)
Match 49: Uruguay vs Portugal (2 p.m. ET)
SUNDAY, JULY 1
Match 51: Spain vs Russia (10 a.m. ET)
Match 52: Croatia vs Denmark (2 p.m. ET)
MONDAY, JULY 2
Match 53: Brazil vs Mexico (10 a.m. ET)
Match 54: Belgium vs Japan (2 p.m. ET)
TUESDAY, JULY 3
Match 55: Sweden vs Switzerland (10 a.m. ET)
Match 56: Colombia vs England (2 p.m. ET)
***Quarterfinal
FRIDAY, JULY 6
Match 57: Match 49 winner vs. Match 50 winner (10 a.m. ET)
Match 58: Match 53 winner vs. Match 54 winner (2 p.m. ET)
SATURDAY, JULY 7
Match 60: Match 55 winner vs. Match 66 winner (10 a.m. ET)
Match 59 Match 51 winner vs. Match 52 winner (2 p.m. ET)
***Semifinal
TUESDAY, JULY 10
Match 61: Match 57 winner vs. Match 58 winner (2 p.m. ET)
WEDNESDAY, JULY 11
Match 62: Match 59 winner vs. Match 60 winner (2 p.m. ET)
***Third-place match
SATURDAY, JULY 14
Match 63: Match 61 loser vs. Match 62 loser (10 a.m. ET)
***Final
SUNDAY, JULY 15
Match 64: Match 61 winner vs. Match 62 winner (11 a.m. ET)
=> World Cup Final Odds
FIFA World Cup Round of 16 Pre-Tournament Predictions
The Story So Far – Our World Cup Predictions
We've made our fearless predictions for the group stage winners, and we now have sixteen teams who will all be looking to take another step towards the World Cup trophy. First of all, let's take a look at the teams we have predicted to reach the Round of 16:
| | | |
| --- | --- | --- |
| | Winner Pick | Runner Up Pick |
| Group A | Uruguay | Egypt |
| Group B | Spain | Portugal |
| Group C | France | Denmark |
| Group D | Argentina | Croatia |
| Group E | Brazil | Switzerland |
| Group F | Germany | Mexico |
| Group G | Belgium | England |
| Group H | Colombia | Senegal |
Match 49 (1A vs 2B) – Uruguay vs Portugal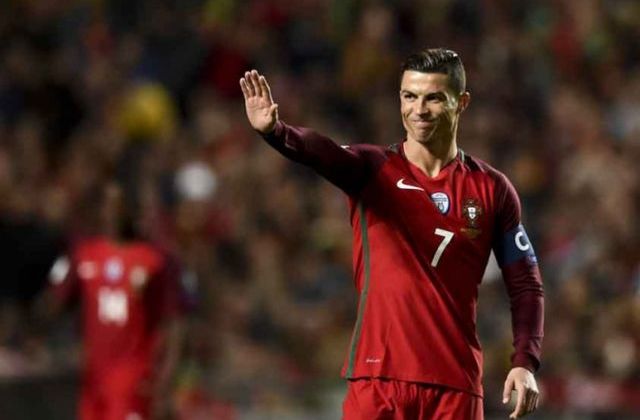 After blitzing a relatively tame Group A, Uruguay will be assured of facing a difficult European opponent in the Round of 16. We have them down to face Portugal as group winners of the first group, although we're confident that both Spain and the European champions would be too good for the Uruguayans in this match.
One thing is certain, it's going to be an exciting match with a huge potential for goals. Uruguay boast Luis Suarez and Edinson Cavani, who were both on the scoresheet during their March friendlies against European opponents Wales and the Czech Republic, while Portugal will of course look to Cristiano Ronaldo for inspiration.
The two teams have almost zero competitive history – Portugal have won once and drawn once against the South Americans, although the games were in 1966 and 1972 respectively.
We're tipping a win for Portugal here.
Match 50 (1C vs 2D) – France vs Croatia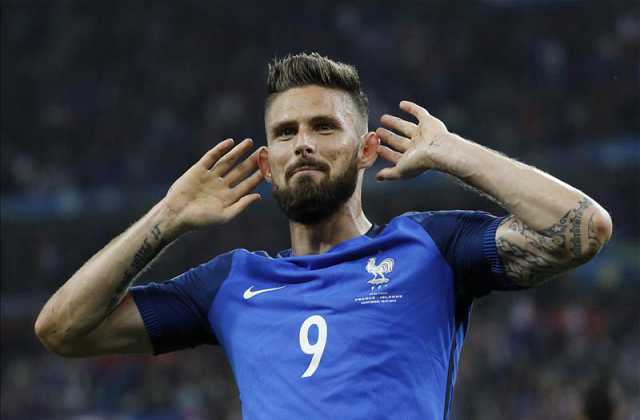 We're banking on two all-European second round matches at this World Cup, and it will certainly be a tough contest. France boast arguably the most talented squad at the tournament, and despite rarely getting out of first gear during qualifying they were good enough to reach the 2016 European Championships final at the expense of several more than qualified UEFA nations.
Croatia are no mugs either, and after finishing ahead of Nigeria and Iceland should be primed for a shot at one of the tournament favourites. If Luka Modric continues to fire, and their defence remains resolute, they could certainly pose problems for the French.
Croatia and France have come up against each other on five occasions, although Croatia are yet to taste victory. The most famous matchup was of course the 1998 semi-final where the French managed a come-from-behind win to deny the Croatians a historic appearance in the final.
We're tipping France to win this match and progress to the quarter-finals.
Match 51 (1B vs 2A) – Spain vs Egypt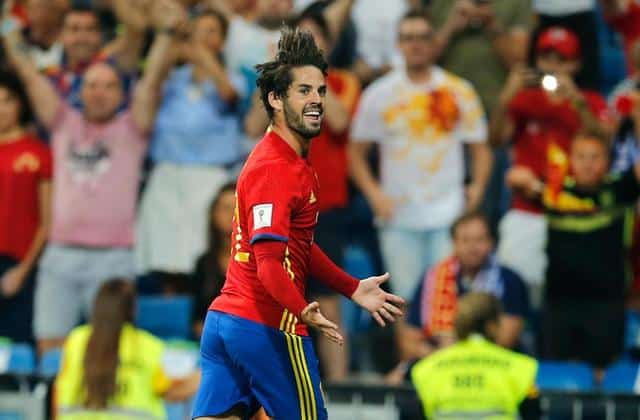 We've backed a defensively resolute Egypt to finish ahead of Russia in Group A, although both teams will have no chance when they come up against Spain in the second round. The 2010 champions will be far too good in this match, and will march on to the latter stages.
Egypt will certainly be a more difficult prospect than the Moroccans and Iranians, whom Spain should have already beaten by this stage, although we cannot see an upset occuring at this stage of the competition.
Spain have never been beaten by the Egyptians winning three and drawing twice against the northern Africans. Their last match was in 2006 and resulted in a 2-0 win to the Spanish. They will win once again here.
Match 52 (1D vs 2C) – Argentina vs Denmark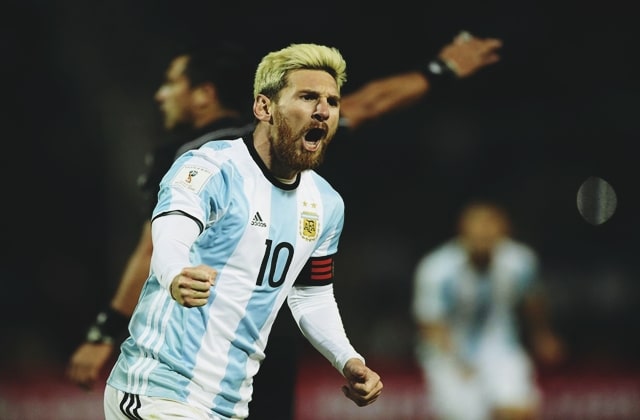 The Lionel Messi train will roll on to face the second best side in Group C, which simply has to be Denmark ahead of Australia and Peru. Denmark have been in impressive form and will certainly provide a good match for the Argentines, especially as Christian Eriksen will come up against an ageing defence.
Yet Argentina have offensive weaponry in the form of Messi, Paulo Dybala and Sergio Aguero (if fit), and should be too good for the Danes in this match.
Denmark were victorious on the last occasion that the two sides met, back at the 1995 Confederations Cup, but we can't see history repeating itself here. Argentina for the win.
Match 53 (1E vs 2F) – Brazil vs Mexico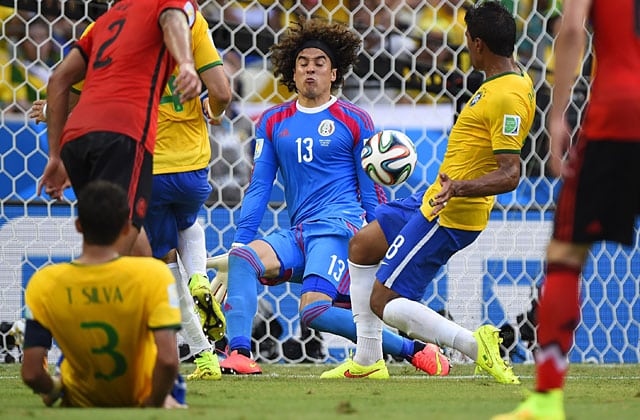 We've tipped Mexico to pip the Swedes for second-place in a tough Group F, and they will record a seventh-consecutive trip to the Round of 16. Yet just like their previous six, they will go no further as they come up against a rampant Brazil looking to make amends for their 2014 failure.
Brazil have been in imperious form, and not even the injury to Neymar could prevent them from recording a 1-0 victory over Germany in one if their tournament warm-up matches.
Surprisingly, Mexico have one of the more decent records against the five-time winners. Ok, so they have lost 23 and won 10 against the South Americans, although that's a good effort against arguably the best nation in football. They will also take confidence from their 0-0 draw against Brazil at the 2014 World Cup.
Yet Brazil have a point to prove and are our pick for the title, so Mexico will have to settle for a Round of 16 exit here.
Match 54 (1G vs 2H) – Belgium vs Senegal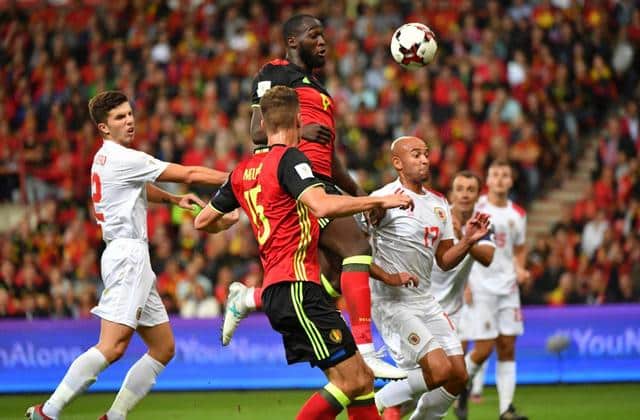 One of our surprise picks Senegal will progress to the second round to face Belgium, which will certainly be an intriguing matchup. The Belgian squad is up there with the French in terms of star power and noteriety, although we haven't rated Senegal above Poland for no reason, and are sure they will test the Europeans in this match.
Belgium and Senegal have never played a professional match against each other, although the Belgians hold a record of 7 wins, 3 draws and 4 defeats against African nations, while the Senegalese are 6W, 2D and 8L against Europeans.
We're going with the Belgians here, who are well overdue to make a run at the World Cup latter stages.
Match 55 (1F vs 2E) – Germany vs Switzerland
The second all-European affair sees neighbours Germany and Switzerland clash, and we really like the matchup considering how much the pair have seen of each other throughout history.
Unfortunately for the Swiss, their opponents have completely dominated them during the last century. Aside from winning the last meeting between the nations (5-3 in a friendly match), Switzerland haven't beaten Germany since 1956 (16 losses, 2 draws since), and have only defeated the Germans once in a competitive fixture (1938 World Cup).
Given the strength of Germany right now, we can't see anything other than another win for the defending champions.
Match 56 (1H vs 2G) – Colombia vs England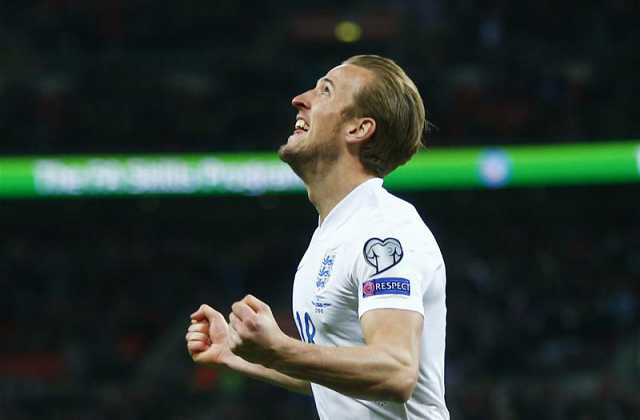 Colombia will mirror their 2014 World Cup performance and top their group at this year's tournament, although their reward for doing so will be to face a tough European nation in Belgium or England (we've picked the English to finish second in Group G).
England have a history of under-performing at major tournaments, although we have a feeling they will be a good chance of progressing from this matchup. They have never lost to the Colombians, and won their only World Cup match against the South Americans at the 1998 World Cup.
It will be a tight contest, and James Rodriguez could be a handful for the English defenders, although we're predicting an English win that will take them through to the quarter-finals.
Quarter Final Matchups According To Our Predictions
Match 57 – Portugal vs France
Match 58 – Brazil vs Belgium
Match 59 – Spain vs Argentina
Match 60 – Germany vs England
MORE COMPETITIONS
WORLD CUP 2018 FINAL ODDS, LINES & PICKS
WORLD CUP 2018 QUARTER FINALS ODDS, LINES & PICKS