When is Spain playing and what are the odds? Throughout the World Cup, cash in on best of the online sportsbooks action for every single game of Spain's national soccer team. We think Spain's chances of winning the World Cup, while not sky-high, are pretty good.
Looking to place a bet on Spain at the 2022 World Cup? You have come to the right place. This page provides a comprehensive wrap of all things Spain for the World Cup of Soccer: result history, statistical analysis, future matches and most importantly, the best odds and lines from a variety of top online sportsbooks. Review tournament performance, plan for upcoming fixtures and place your wager with confidence right here.
Spain's World Cup 2022 Standings
Spain came very close to missing out on the knockout stages, due to a scrappy effort put up by Costa Rica, and the shocking group victory from Japan. Nevertheless, Germany ended up being the shocking odd-powerhouse out, and the Spaniards will move on. They take on Morocco, who surprised many with their Group F victory, in the Round of 16.
Spain's Odds To Win The World Cup
Despite a turnover of players since their incredible world-conquering team Spain still boast one of the most talented squads in the world at present, including several players from two of the globe's biggest clubs – Real Madrid and Barcelona. With the luxury of having world-class players participating in one of the best leagues in Europe, and a program that's not far removed from it's Golden Generation, we could see Spain go a long way in this tournament.
Books such as Sports Interaction have listed Spain as in and around the Top 5 in odds of winning the 2022 World Cup, priced at +700 heading into the knockouts. If Morocco's miracle run doesn't play spoiler for them, this should be a pretty safe bet for the Quarter Finals after that, and the group is certainly good enough to make some noise if they get further. Spain's World Cup chances may have gotten a little tight in groups, but it's a whole new game now.
Spain will undoubtedly be one of the most exciting teams to watch at the World Cup, and with so many betting options available they are a great pick for a wager.
Spain
To win 2022 World Cup
+700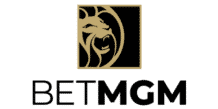 Bet Now!
Spain's Squad & Key Players
Spain's odds to win the World Cup rely heavily on the talent that they have in their lineup, and boy, they have a lot of it. Sergio Busquets is the noteworthy veteran, the last of the 2010 champion squad to stick around. Pedri is the teenage face of the nation's future, while players like Ferran Torres, Aymeric Laporte, and Unai Simon provide great support.
---
Spain's World Cup History
Spain is one of just eight teams to have lifted one of the world's most famous trophies, doing so for the first and only time at the 2010 World Cup in South Africa. The victory came during the nation's best ever spell and was sandwiched between consecutive European Championships – one in 2008 and one in 2012. This remarkable feat stands alone, and it is hard to see it happening again considering how competitive the UEFA confederation is.
Prior to 2010, it could be argued that the Spanish underachieved at the international level. While their first appearance in 1934 was moderately successful (quarter-finals) and was followed up by a fourth-place finish in the 1950 World Cup, Spain failed to qualify for four of the next six tournaments and was knocked out of both the 1962 and 1966 competitions in the group stage, winning just once at each event.
Spain then qualified for the 1978 World Cup in Argentina and has been present at every tournament since, although have not made it to the semi-final stage aside from in their championship year. 2014 perhaps summed up the country's varied fortunes as they departed the tournament at the group stage once more, losing out to Chile and the Netherlands and missing out on a rare opportunity to win consecutive World Cups.
Despite the disappointing performance at the 2014 event, Spain was expected to field a team with several of the same big names in Russia. But that wasn't the case in reality, as penalties sent them home against the host country in the Round of 16. Now, it's up to Spain to bounce back and deliver on their own potential.