Vancouver Whitecaps Stadium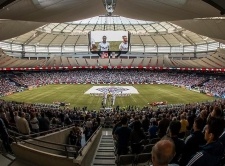 The BC Place is often cited as one of the world's best-designed stadiums. A multi-purpose facility, it's the primary home for the Vancouver Whitecaps and has hosted plenty of major sporting events beyond soccer like the 2010 Winter Olympics and 2010 Paralympics. It opened in 1983 and was built as one of the largest indoor structure with an air-supported roof.
It has undergone renovation, which replaced the inflatable roof with a retractable roof, which is alo the largest of its type.
BC Place Seating
The BC Place is the only venue of its kind in the MLS. It features a 100 meter by 85 meter of open-air roof. Flexible Tenara fabric retracts into the center of the opening where it's hidden inside of a pod above a video board. The pitch is made of Polytan Ligaturf 240 RS+ all-weather turf given a FIFA 2-star rating. The facility also features a state-of-the-art four-sided center-hung HD video board, which is the largest in the MLS and second-largest in North America.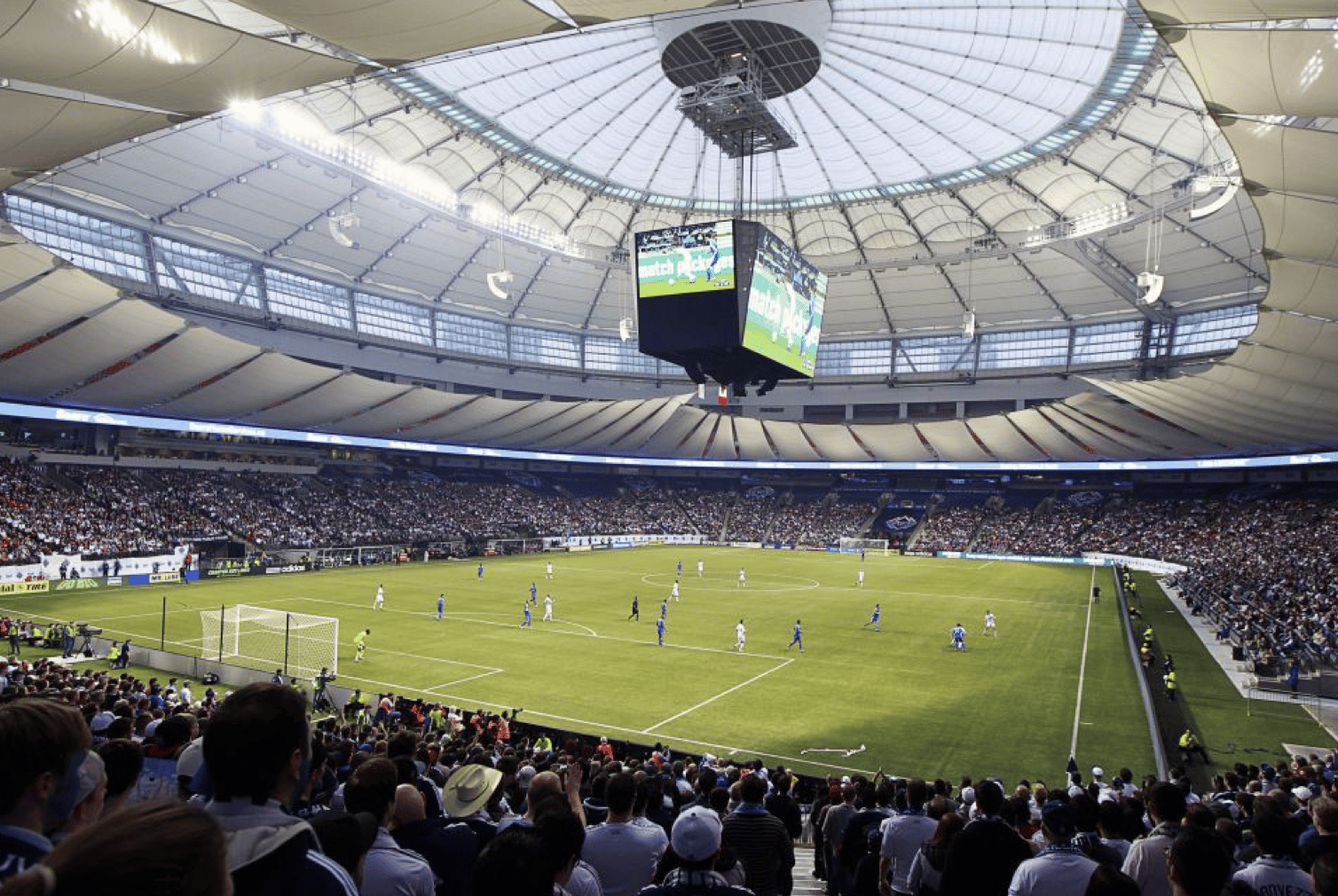 Vancouver Whitecaps Home Schedule
The Vancouver Whitecaps FC are one of Canada's oldest professional soccer teams having been originally founded in 1974 and being the third team to share the legacy of the Whitecaps name. In 2012, they became the first Canadian team to qualify for the MLS Cup Playoffs despite being only their sophomore year. The name alludes to the geographic features surrounding the city, the snow-capped mountains to the north and the Pacific Ocean's white-capped waves to th west.
Hotels Near BC Place
The BC Place is conveniently located at the heart of Vancouver's tourist area meaning there is no shortage of hotels but rather a paradox of choice. The YWCA Vancouver is right beside the stadium and is often rated highly for its cleanliness and the general serenity of its building. The L'Hermitage Hotel is one of the highest-rated hotels thanks to its location: right by the shopping malls, restaurants and bars. It's also beautifully designed with amazing staff. The Sunset Inn & Suites is a bit further but has an ideal location by Sunset Beach Park. It's five minutes away from restaurants and is quiet and relaxing.