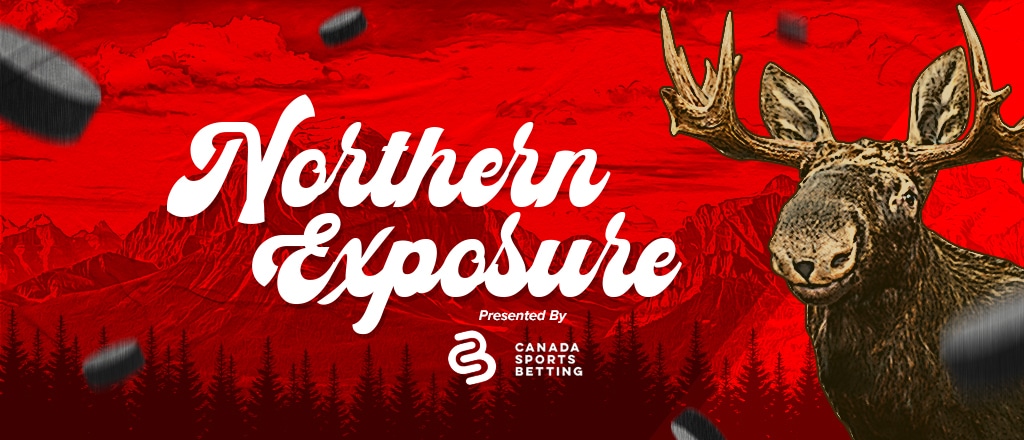 Each week, Canada Sports Betting recaps all the top sports betting and iGaming news in Canada, highlights the event of the week, and takes a look ahead at some of the most intriguing games to bet on over the weekend.
Our top sports stories this week
Event of the week
MLB Winter Meetings – Dec. 4-7
The MLB Winter Meetings will be held in sunny San Diego from Sunday, Dec. 4, through Wednesday, Dec. 7.
This annual four-day gathering of MLB executives usually kickstarts a flurry of offseason trades and signings and shapes the rosters for the upcoming season.
DraftKings has a number of fun prop betting markets available surrounding the future teams of a number of marquee free agents, including Aaron Judge, Trea Turner, Jacob deGrom, and Carlos Correa.
The New York Yankees are -165 to retain Judge's services via free agency while the San Francisco Giants (+170) and Los Angeles Dodgers (+550) are also frontrunners to sign the slugging outfielder.
DraftKings is also posting the Philadelphia Phillies as the favourites to land Turner, while the New York Mets (-130) have the best odds to sign deGrom. The sportsbook also believes the Chicago Cubs (+225) have the inside track on signing Correa.
MLB free agency opened in early November, but all of the top free agents still remain on the market.
It's time to let hot stove season begin and the rumours fly!
Auditor General report on OLG
Earlier this week, the Office of the Auditor General of Ontario released its report on the Ontario Lottery and Gaming Corporation's casino, lottery, and Internet gaming operations.
The comprehensive 70-page audit included several criticisms of Ontario's provincial lottery corporation and some interesting insights surrounding Internet gaming.
As demonstrated by the pie charts below, casino gaming and lottery sales continue to drive OLG's revenue while Internet gaming significantly lagged behind.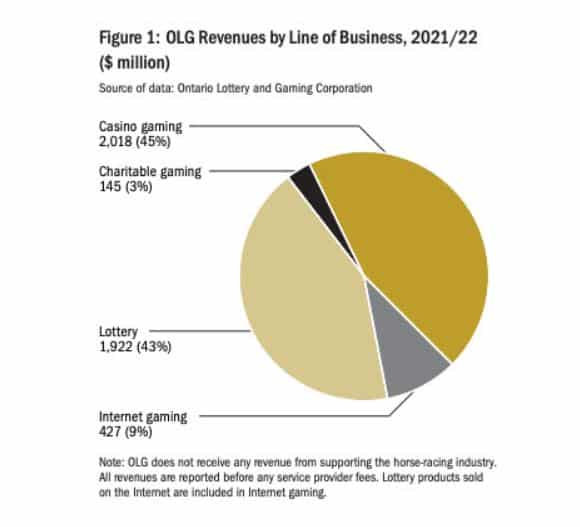 OLG was the only legal provider of Internet gaming prior to the launch of Ontario's regulated iGaming market on April 4, and it still expects to maintain approximately 25%-30% of the market share despite increased competition from private operators, according to the report. OLG is forecasting that Internet gaming revenue will reach $530 million (excluding Internet lottery sales) by 2025/26.
The report also provided some interesting breakdowns of how much gross gaming revenue is retained by the province through both OLG, and private operators now live in Ontario.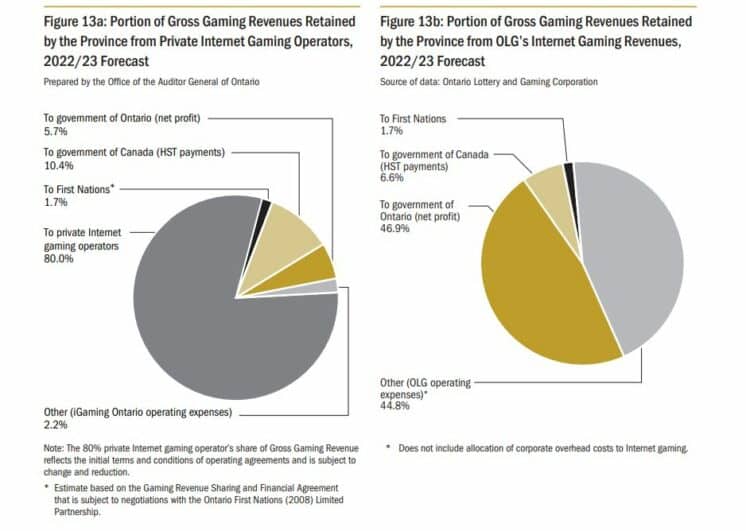 In addition to the financial data, auditor general Bonnie Lysyk made 25 recommendations to OLG regarding a number of various issues including money laundering concerns, contractual obligations with private casino operators, the integrity and monitoring of slot machines, and responsible gambling initiatives.
Lysyk also questioned in the report why OLG selected Mohegan Gaming & Entertainment to run the operations of two Niagara casinos – Fallsview Casino Resort and Casino Niagara – in 2018 instead of Hard Rock. The deal with Mohegan saw OLG lose millions of potential dollars for its two Niagara Falls casinos, and Hard Rock had plans to build a resort tower for Casino Niagara that would've revamped the property.
PROLINE + reports record sales
Speaking of OLG, its online sportsbook, PROLINE +, had its biggest sales week since its launch in August 2021 for the week of Nov. 21-27, the provincial lottery announced in a press release.
An OLG spokesperson said the record sales were driven by the three American Thanksgiving NFL games (one of which included the Buffalo Bills) last Thursday and the FIFA World Cup, in addition to a busy week in the NHL and NBA. Financial details of the week were not disclosed.
Around 57% of PROLINE wagers were on Canada to win its second World Cup game against Croatia and 55% of customers bet on the over 2.5 goals. Canada, of course, lost the game 4-1 to the Croatians.
"The two Canada group stage games were, far and away, the most popular games of the tournament on PROLINE so far with the England vs. USA match as a distant third place," the spokesperson said.
Prior to the launch of the regulated iGaming market in Ontario, PROLINE (retail) and PROLINE + (online) had a monopoly on the legal sports betting market in the province.
PointsBet Officially Opens Canadian HQ
Australian-based PointsBet was one of the first operators to launch in Ontario on April 4, and it officially opened its Canadian headquarters in downtown Toronto on Thursday.
The office will serve as an innovation hub for the company and will primarily be used for product development and technology recruitment moving forward.
"Our mission since the very beginning has been to build a Canadian sportsbook, with Canadian employees, for the Canadian market," said Scott Vanderwel, CEO of PointsBet Canada, in a press release. "We believe that Ontario has the talent and workforce that can help us be at the forefront of iGaming in Canada."
PointsBet has been busy inking a number of Canadian partnerships since it announced plans to join Ontario's regulated market. The operator has deals with Maple Leaf Sports & Entertainment, which owns the Toronto Maple Leafs, Toronto Raptors, Toronto FC, and the Toronto Argonauts, the NHL Alumni Association, the Trailer Park Boys, the Ottawa Redblacks, Curling Canada, and Alpine Canada.
"PointsBet Canada is not just talking the talk, we're walking the walk," said Nic Sulsky, chief commercial officer at PointsBet Canada. "Whether it is supporting the sports and teams that are synonymous with Canada's identity or investing in the jobs of tomorrow, we are Team Canada and proud to wear the maple leaf."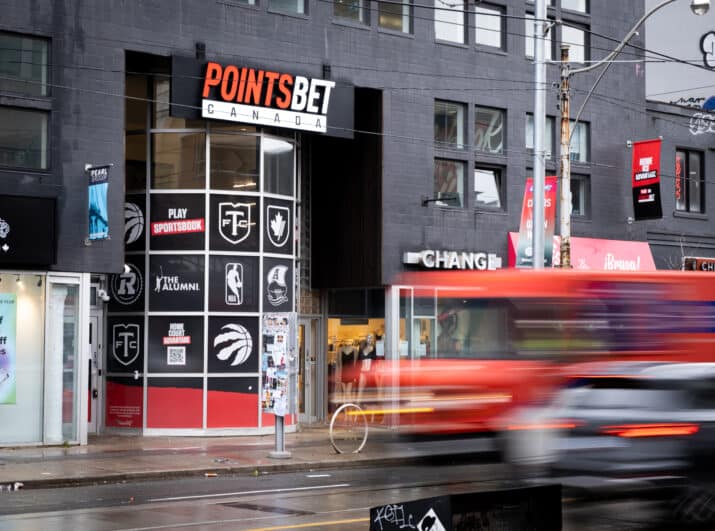 Rivalry releases Q3 financials
Toronto-based Rivalry announced its third quarter financials this week.
Driven by esports betting and an expanded iCasino offering, Rivalry reported a record betting handle of $70.3 million, up 203% year-over-year and 83% quarter-over-quarter in addition to record revenue of $7.1 million in Q3 (increase of 93% YoY and 35% QoQ).
Rivalry also enjoyed its first ever month of profitability in October, pulling in a betting handle of $37.2 million and revenue of $4.5 million.
"Our leading brand position among Millennial and Gen Z consumers was a catalyst in generating meaningful revenue from esports betting during a period of several tentpole international events, and ultimately driving record results in the third quarter," said Steven Salz, co-founder and CEO of Rivalry, in a press release. "Our differentiated strategy and product offering is key in connecting with a demographic that legacy operators aren't equipped to serve. We've created brand equity, loyalty, and consumer engagement that continue to guide our successful player acquisition and retention strategy, enhance customer unit economics, and highlight the operating leverage within the business that increases as we scale."
Rivalry was one of the first operators to launch in Ontario on April 4.
IBIA welcomes Bet99
Bet99 is the latest operator to join the International Betting Integrity Association.
"IBIA is delighted to welcome BET99 to the association. The move highlights BET99's commitment to integrity and further cements IBIA as the leading integrity monitor in Ontario, with more than 75% of licensed online betting operators having joined the association. IBIA looks forward to collaborating with BET99 both in Ontario and within the operator's wider international betting operations to safeguard those markets from fraudulent betting activity," said Khalid Ali, CEO of IBIA, in a press release.
Bet99 officially joined Ontario's regulated market in early November and it boasts an impressive roster of sportsbook ambassadors including Auston Matthews, Georges St-Pierre, and two-time Olympian Alysha Newman. The operator is also partnered with the Ottawa Senators and Montreal Alouettes.
The IBIA is a not-for-profit global integrity monitoring and alert network. Its members account for over $160 billion in global betting turnover per annum and nearly 50% of all regulated commercial online betting.