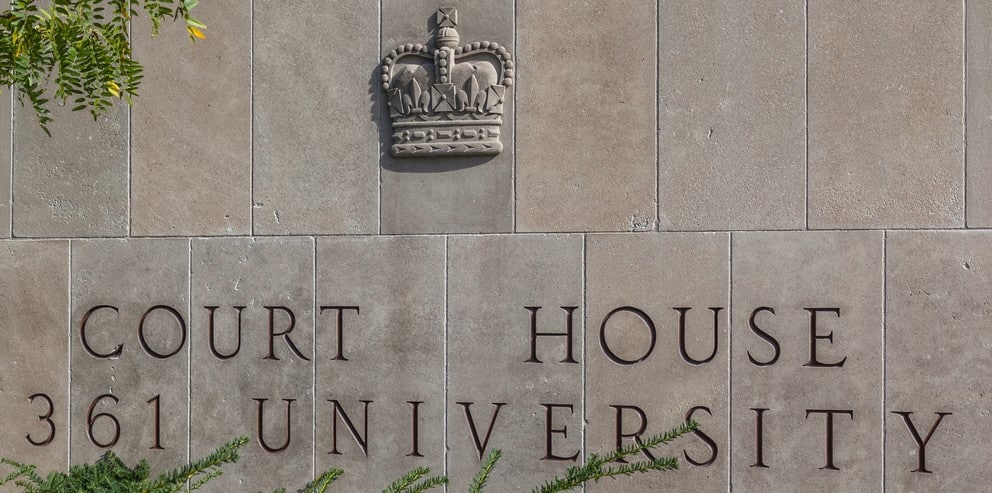 The Mohawk Council of Kahnawà:ke launched a constitutional challenge on Monday against iGaming Ontario (iGO) and the Attorney General of Ontario over the changes the provincial government made in April when it launched a new iGaming market.
The Council says these changes to the online gaming structure are "illegal and unconstitutional" and a Notice of Application was filed with the Ontario Superior Court.
Section 207 (1) of the Criminal Code of Canada is being called into question. Specifically, the province of Ontario's interpretation of what "conduct and manage" actually means.
The Mohawk Council of Kahnawà:ke claims that iGO, which was formed in July 2021 as a subsidiary of the Alcohol and Gaming Commission of Ontario (AGCO), is not "conducting or managing" the online gambling sites of private operators, and allowing operators to "conduct and manage themselves," subject to the payment of a portion of their revenues (roughly 20%) to the Ontario government.
The Council says it has "facilitated, conducted, and safely regulated gaming activities on behalf of the Mohawks of Kahnawà:ke for decades, and this new regime ignores their expertise in the gaming sector, and will result in the loss of significant revenue to the community of Kahnawà:ke."
Founded in 1997, Sports Interaction is operated by Mohawk Online, which is wholly owned by the Mohawk Council of Kahnawà:ke and is regulated and licensed by the Kahnawà:ke Gaming Commission out of Quebec, Canada.
"As you may be aware, Mohawk Online is licensed by the Kahnawà:ke Gaming Commission," Dean Montour, CEO of Kahnawà:ke Gaming Commission, told me back in February this year. "In fact, the entire gaming industry in Kahnawà:ke operates on the strength of its Indigenous jurisdiction through Kahnawà:ke's own law and regulations — which have been in place, unchallenged, for over 25 years. Gaming activities in Kahnawà:ke are all conducted/regulated/facilitated on the strength of Kahnawà:ke's Indigenous rights, which in Canadian law, are reflected in the Constitution Act, 1982, ss. 35(1).
"Mohawk Online's site, Sports Interaction, has the legal authority to accept players from the province of Ontario, without the necessity of it being registered with the AGCO or IGO. Mohawk Online will continue to accept players from Ontario, whether or not it is registered with the AGCO or iGO."
However, Sports Interaction eventually elected to become licensed with the AGCO in August and it also secured an operating agreement with iGO to officially join the new regulated market.
Legal challenges were expected
Last December, Ontario's auditor general, Bonnie Lysyk, identified several issues pertaining to Ontario's plans for the new online gambling market.
She released a 15-page document that examined the legality of Ontario's proposed Internet gambling plan and recommended the provincial government revisit its framework or it could be subject to legal challenges.
"To address the legal risks associated with the proposed construct for Internet gaming in Ontario, we recommend that the government take appropriate steps to ensure compliance with the Criminal Code prior to launching the new internet gaming market," she said in the report.
The provincial government responded with the following statement:
"Ontario is committed to creating a safe, regulated and competitive online gaming market to help protect consumers. The government will take any additional steps it considers necessary to address any legal risks associated with the proposed framework for Internet gaming in Ontario."
Jack Tadman is a Toronto-based lawyer that specializes in gaming laws in Canada and Ontario. And although he hasn't personally seen the Notice of Application, he says he's been "surprised at the lack of opposition to the iGaming framework."
The interpretation of "conduct and manage" is somewhat elusive.
"Obviously, Ontario has a different view and I'm sure they arrived at that view after extensive consultation with their internal and external legal teams," he told Canada Sports Betting.
For more background, Vancouver-based technology, iGaming, and DLT lawyer Ron Segev wrote an eye-opening piece on the legality of Ontario's proposed iGaming market last year.
Gambling expansions hurting First Nations communities
The reality is that the relationship between First Nations and the Ontario government has been fractured for quite some time.
Various First Nations groups opposed the passing of Bill C-218, which decriminalized single-event sports wagering across Canada in August 2021 and paved the way for the creation of Ontario's new regulated online gambling market.
In its most recent press release, the Mohawk Council of Kahnawà:ke reiterated that it's tired of First Nations groups being shut out of gambling expansion talks with the Ontario government.
"The plain facts are that Ontario's actions are causing a significant loss of important revenues for our community," said Ratsenhaienhs (elected Council Chief) Mike Delisle, Jr., in the release. "Until these actions were taken, we were operating legally, safely and successfully across Canada. To be shut out of Ontario – by far the largest province in Canada – will have devastating effects on a source of income that has supplemented programs and services in our community for the last two decades."
In a news release earlier this year, Chief Kelly La Rocca of the Mississaugas of Scucog Island First Nation condemned the launch of the market and called it a "slap in the face" to First Nations groups in the province, adding that the iGaming launch is "open to a constitutional challenge."
She cited Section 35(1) of the 1982 Constitution Act under Aboriginal Rights to self-govern. It's important to note La Rocca is a lawyer, in addition to her duties as chief.
Shawanaga First Nation Chief Adam Pawis also expressed his frustrations with the Ontario government over gambling affairs while discussing the Saskatchewan Indian Gaming Authority's historic 50/50 revenue split with the Saskatchewan provincial government for its online gaming platform.
"Only 1.7% of revenue is shared amongst 131 First Nations [In Ontario]. There is no concept, at this point, to include us in the iGaming model, sports betting model, in any of these new opportunities," Pawis said during a conversation with Sports Handle in Dec. 2021. "By disallowing First Nations in Ontario and across the country to participate, it's a form of economic genocide."
In 2008, the Ontario Lottery and Gaming Corporation signed an agreement with Ontario First Nations Limited Partnership (OFNLP), which required OLG to allocate only 1.7% of annual gross revenue — including revenue from lotteries, slot machines, and table games — to First Nations. (For comparison, British Columbia's government agreed to a 25-year pact in 2018 with its First Nations groups to share 7% of gaming revenue.)
Pawis was deeply concerned about the migration to online gambling in Ontario, as it would likely push more people away from bricks-and-mortar casinos, and ultimately decrease revenue for First Nations communities.
Regulated market continues to expand
There are now almost 70 regulated online gambling sites live in Ontario and that number is expected to continue to grow.
In its second quarterly report, iGO revealed that Ontarians wagered over $6 billion across mobile sports, poker and iCasino platforms that generated $267 million in total gaming revenue during the period of July 1- Sept. 30.
The $6.04 billion in total handle didn't include promotional wagers, and the total gaming revenue of $267 million included rake fees, tournament fees, and other fees across 24 total operators and 42 active gaming websites.
Regulators also reported that there were 628,000 active player accounts over the three-month period with an average monthly spend of $142 per user.
Industry stakeholders are projecting these numbers to skyrocket in the third quarter as more operators join the regulated market (now almost 70 live sites as opposed to only 42 active gaming websites in Q2). Fall is also a busy time on the sports calendar and the revenue numbers should reflect the heavy betting interest in the NFL and FIFA World Cup.