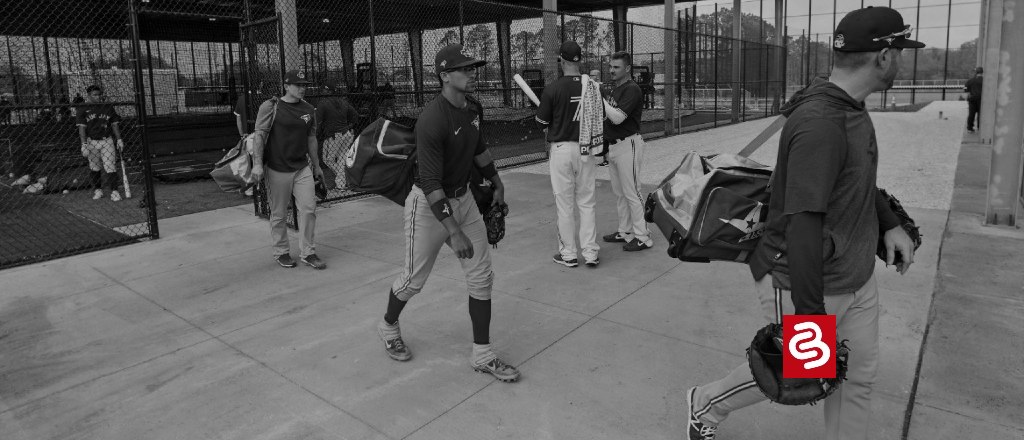 The 2022 World Series Favourites can not be dull. So, the Los Angeles Dodgers are in the mix but is Toronto Blue Jays the team to beat?
2022 MLB World Series Favourites – Spring Update?
There were some doubtful times in the MLB world as the 2022 World Series Futures spring past March into April. After an exciting free agent period, the season will feature a 162-game schedule. Baseball begins April 7th and will just have a slightly more condensed schedule by about a week.
Again, the betting world keeps going in motion. Even with all the uncertainty and chaos in major league baseball, numbers are still are rising and falling. At Canada Sports Betting, we take a look at the new futures for the Spring. There are the Los Angeles Dodgers but does our pick lie somewhere else?
Below once more are our 11 contenders that could take home the 2022 World Series crown. A closer look at the numbers reveals some new wrinkles. Yes, there are some teams that took bigger leaps than others. There is a Canadian team that is becoming an increasing favourite of ours.
The Canadian MLB betting odds are usually not one sees south of the 49th parallel. One of the surprising numbers that stick out right away is from the Toronto Blue Jays. They will be a team to keep an eye on no question. That being said, who will be among this year's favourites? With the 2022 World Series Futures, one never knows. Let's dig into both.
Los Angeles Dodgers Shorter World Series Favourites
Even with free agency and a few losses, the Los Angeles Dodgers saw their World Series Favourites lead expand. No one should honestly be surprised by it. Even with the loss of Max Scherzer to the New York Mets, that matters little to the Dodgers. World Series MLB betting odds have seen a tiny shift. Los Angeles ranges spring from 5.75 to 6.00. That is thanks to the signing of Freddie Freeman, the former Atlanta Brave first baseman.
The Trevor Bauer legalities may have cost the team a chance at re-signing Kenley Jansen. The closer bolted town along with Max Scherzer. Despite that, the Los Angeles Dodgers still rely on the best starting pitching in baseball. With a 1-2 punch in Walker Buehler and Julio Urias, they are going to rack up some wins again. Then, there is the intriguing pickup of Andrew Heaney. Heaney features some insane K/9 rates and those will only improve at Chavez Ravine.
Balance and depth will still anchor this team. Almost every pitching category was top-five in the National League. This is a Los Angeles team that worries little and spends up. With the balance of Max Muncy, Freddie Freeman, Chris Taylor, and the deepest prospect pool in the MLB, they remain the top favourite.
2022 MLB Futures – The Rise Of The Toronto Blue Jays?
So, this is the big question for fans from Canada. The Toronto Blue Jays are a team that is on the rise based on the signing on their starting rotation alone. Between Jose Berrios and Kevin Gausman, Toronto now has a very nice 1-2 punch among the contenders in the American League East. The MLB Futures have seen their numbers shorten from 14.00 to as low as 10.00.
As a result, the Toronto Blue Jays rose from sixth to second on almost every major Canadian sportsbook. Maybe Canadians are getting too excited but the Blue Jays are giving those fans reason to be optimistic about 2022. Having Vladimir Guerrero Jr. on the roster helps and he could hit 50 home runs easily this year. Their TOTAL WAR (wins above replacement) from their offence alone is 28.1. Their number has seen an American equivalent (in decimal odds) as low as 9.50 even.
Even the bullpen has risen to err improved a little bit. There will be some natural concerns but expect Toronto to be buyers at the trade deadline this time around. That is the projection if all goes well. With a healthy George Springer, that should only help Toronto's fortunes in 2022.
Consider that the Blue Jays came up a mere game short of making the playoffs last season. They were on the cusp then. As for this year, Toronto may just knock down the door and make a deep run in the World Series Favourites. Spring hopes eternal as the Blue Jays are one must watch. This is the one team, like the Atlanta Braves last year, that could take down a team like the Los Angeles Dodgers. It is why the World Series Favourites may eventually be Toronto.
Why The Change Of Heart To Toronto?
The change of heart to Toronto is not that much of a surprise. The Toronto Blue Jays had average to slightly above average pitching in 2021. They addressed those issues in several ways. What the Blue Jays possess is youthful enthusiasm mixed with just enough experience to surprise. Toronto looks to have that Atlanta 2021 feel.
Management has said they are committed to boosting Toronto's fortunes in any way for 2022. Maybe it is their time for that "touch 'em all Joe moment".
Other World Series Favourite Possibilities
Some other World Series Favourite possibilities include the New York Yankees and New York Mets. Both feature odds that are near the top favourites. They both have the pitching and just enough hitting. After that, there are the Chicago White Sox, the defending champion Atlanta Braves, and even the Boston Red Sox. All have their own issues but they are definitely among the contenders. That being said…
Is The Toronto Blue Jays Our World Series Pick?
The Toronto Blue Jays are our pick to win their first World Series since 1993.
With many depositing methods for betting sites in Canada, why not bet a few dollars more.