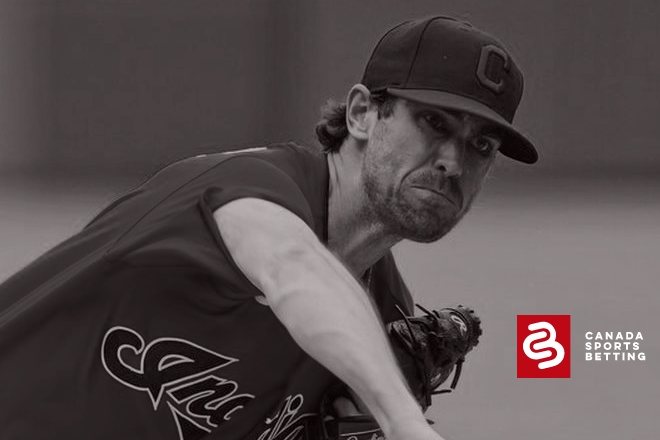 Here at CanadasportsBetting, we looked at the World Series favourites for the 2022 MLB Futures along with values. Now it is time for the darts, the best underdogs.
With the MLB Awards being handed out over the next couple of weeks, it made sense to sneak in some World Series Darts for the 2022 MLB Futures. Are these teams to jeopardize your bankroll? Certainly not. However, tossing a few dollars out for fun might just pay off. One never knows.
These longshots are some that we, at Canada Sports Betting, did not get around to further examining last week. With constantly shifting numbers from the world series futures, expect to see some teams see their odds shorten or lengthen.
We have five teams in all including Detroit and Cleveland which required more of a look. This table below takes a look at the numbers as they were from last Friday.
American baseball odds are an interesting sort. There is so much digging and research that goes into an effort like this. Once there are the contenders and pretenders, there are the darts (or longshots). These are teams that need a lot of help via trade, free agency, or flat-out luck. Can a few of these numbers draw some people in? Yes. The allure of the digits for a few dollars is always there.
Our First MLB Dart — The Cleveland Guardians
Honestly, when perusing the 2022 MLB Futures, the Cleveland Guardians did not even register a blip. Maybe it was the name or maybe it was a defunct local team that had that name already. Whatever the case may be, the Guardians just did not look to have much appeal.
When taking a closer peek, some things revealed themselves. Cleveland just had a rotten year last season. They went 80-82 but yet finished in second in the American League Central because that division was bad. The Chicago White Sox did not have a challenger in that division which probably cost them too. That being said, there were pieces to like.
Their world series odds are intriguing enough too. It was even more pleasant to see they were nestled in behind a few teams Cleveland should not be. Those numbers range from 60.00 to 67.00 by the way. Pundits and experts seem to forget that Cleveland was easily a top three or four team in the American League for five years. It was like the expectation is that the Guardians will fade like their Indians counterparts into the bottom of the American League Central.
However, as long as Terry Francona is managing this team. That should not be the case. With his gastrointestinal issues behind him, Francona should be able to recharge an Indians team that could be a piece or two away from contending again for the World Series Championship.
Cleveland's Strengths are their Slugging and Starting Pitching
Again, for the Cleveland Guardians to go anywhere this season, they are going to need Jose Ramirez and Franmil Reyes to hit the cover off the ball. The two sluggers both hit 30 or more home runs and likely they will need someone else to step up to knock some more runners in.
Ramirez, though, may just be the MVP threat that buoys this team to higher heights. The third-baseman hit 36 home runs and drove in more than 100 RBI's. What is scary is that Ramirez has some breakneck speed. He stole 27 bases last year and scored a team-high 111 runs. He will be a name mentioned lightly for MVP talk in 2022. It should be louder.
After that, there is the starting pitching. Cleveland's scouting department found a gem in Cal Quantrill and the only question is can he duplicate the second half of 2021? His 8-3 record belies a possible jump to 14 or 15 wins over a full season in 2022. Then, besides a few gems, there is Shane Bieber. Bieber only started 16 games last year and was hampered by injuries. A healthy Bieber makes Cleveland a division contender and perhaps more.
Add in a very able bullpen and Terry Francona has something here. If free agency is good to Cleveland, their odds may shorten quite a bit. They are being slept on. Their World Series Futures are going to be monitored.
2022 MLB Futures — Are Any Other Teams Out There?
That answer is also yes. The Minnesota Twins are one that we would say are among those teams "out there". Here is the dilemma. Their odds are currently at a range of 65 to 70. A good idea may be to wait until after the free-agent period shakes out to see where they are at. Then, maybe toss in a few dollars at say 75 to 80 or so. If the odds shorten, then wait longer.
Minnesota has some excellent pieces like Jose Berrios and Kenta Maeda. These two starting pitchers combined for just 41 starts. A pitcher typically sees the mound 30-32 times in a full season. That is a lot of missing time. If healthy, that is a 1-2 punch which can make some waves. If Byron Buxton can play 150 games or so, he might hit 35-40 home runs. Buxton missed 101 games last year due to injury. That is not likely in 2022.
Again, Minnesota is another team being slept on a bit. The 2022 MLB Futures are going to be a wild ride. Look at teams like the Chicago Cubs but especially the Miami Marlins.
Cleveland Indians — Our Best World Series Futures Dart
The Cleveland Indians are our best world series dart for the 2022 MLB Futures.
PowerPlay Canada and Bet99 mobile betting are higher on Cleveland than most. Check them out.