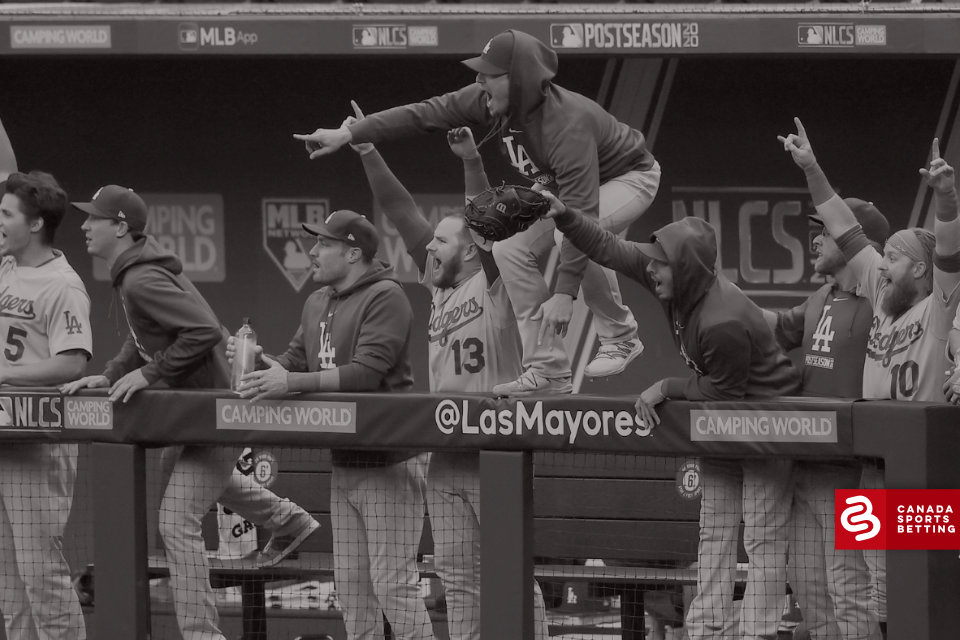 We're almost at the MLB All-Star break. With half the regular season in the rear-view mirror, now would be time to update those MLB futures bets! Let us help you with a preview of the National League title hunt, which includes our free NL pennant picks to make!
MLB National League 2021 Betting Picks
It's a dogfight out in the NL, not only for interleague supremacy but for the entire MLB too. At the moment, three of the four teams with the best odds to win the World Series are from the NL. That trio includes the Dodgers, Mets, and Padres.
Of course, there's only one World Series spot for them (or the rest of the league for that matter). Let's look ahead to gauge which team has the best chance at clinching that elusive WS berth. Here are the current betting lines, per online oddsmakers:
Every NL has betting odds to win, but realistically, only the clubs featured above are considered "true contenders." In this article, we're whittling that list of contenders down even further to just two. These two teams are most deserving of a futures bet right now:
NL Betting Pick — Los Angeles Dodgers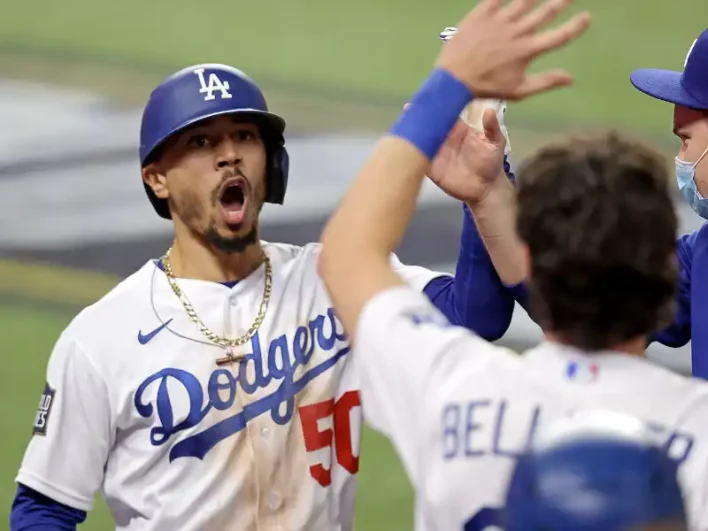 This one's a no-brainer, isn't it? Los Angeles has been perennial favorites in the NL for five straight years now. And all but one of those years, they in fact cashed for bettors that had money on them to win the NL.
Nothing has changed for the reigning world champions, maybe except its competition has stiffened. The NL West has become arguably MLB's most competitive, with LA, San Diego, and division-leading San Francisco at 50 wins minimum apiece. For comparison's sake, there are only four other 50-win teams in all of baseball right now excluding that NL West trio.
Still, the Dodgers have flashed their ceiling as of late. The team recently won nine in a row against the likes of the Cubs, Giants, and Nationals — all three being playoff-caliber clubs. In that stretch, Los Angeles outscored their foes by 29 runs.
Though, the risk with betting LA right now is Trevor Bauer. The pitching ace is, for now, on a seven-day absence due to domestic violence allegations. Early details of the allegations don't paint Bauer well at all, which casts serious doubts about his availability the rest of the season.
Our guess is Bauer has played his last game of 2021 (and perhaps his career). That's not a small loss for the Dodgers, but they're loaded enough with talent elsewhere to overcome it. Don't overthink it and bet Los Angeles here.
NL Betting Pick — Milwaukee Brewers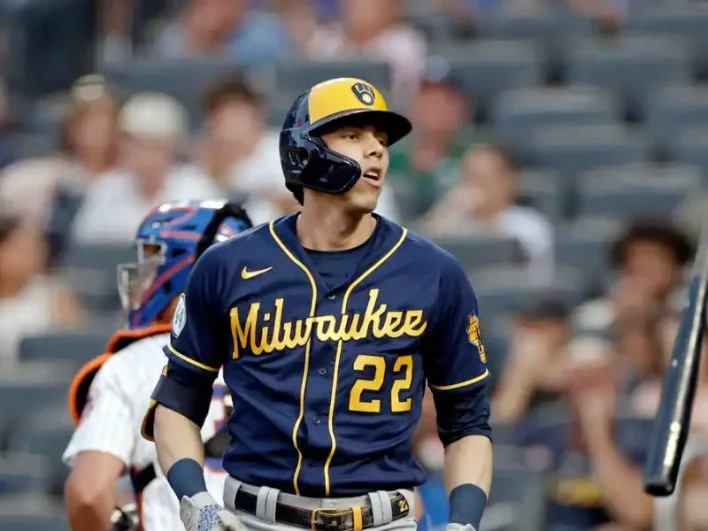 Call it big market bias (it's tough to beat Los Angeles or New York in grabbing attention), but here's a team that's constantly overlooked in the NL picture, but hanging right in there with 51 wins. The Brewers are the quintessential under-the-radar betting pick that offers a whole lot of "bang for your buck."
We're not making the mistake of overlooking them. Nope, not at all. Akin to Los Angeles, Milwaukee is red-hot at the moment. They just had an 11-game win streak that had it all — from dominant pitching to streaky hitting.
Some will say those victories came against "cupcake" opponents (Cubs, Diamondbacks, Pirates, and Rockies). That's not wrong by any means, but at the same time, this the Brewers' path the rest of the way out. The NL Central is turning out to be full of duds and Milwaukee is in a class of their own.
While the Dodgers, Padres, and Giants beat the crap out of each other in the remaining regular-season games — one is likely to fall out of the playoff race cause of it — the Brewers will waltz into the playoffs unfazed. For a team with as much postseason experience as them, we like that scenario a lot. All things considered, the well-rounded Brew Crew is a very worthy bet.
Betting on the 2021 MLB Season
If you want more MLB odds, then head to one of the sportsbooks listed below. These bookies are among the best Canada has to offer, especially when it comes to baseball betting. You'll not only find up-to-date lines for futures wagers, but also every single game from now until the World Series.
But here's the real kicker: if you've never bet at one of the bookmakers, you could be clicking away from a giant bonus — and we mean giant! Max bonuses hover in the thousand-dollar range. Look at the table below to see what's currently available.
Like we said, earning the bonus takes a few clicks. All you need to do is create a new account at any bookmaker then top that account off with your own money. Based on your initial deposit, you'll earn free play right back from the bookie. It'll vary from site to site, but pay attention to the match percentage and max bonus with every deal.
Bonus money earned can not only be used on NL pennant futures but any MLB wager for that matter. It may come in handy with the All-Star game in full swing soon. To claim your bonus, click around the table below!