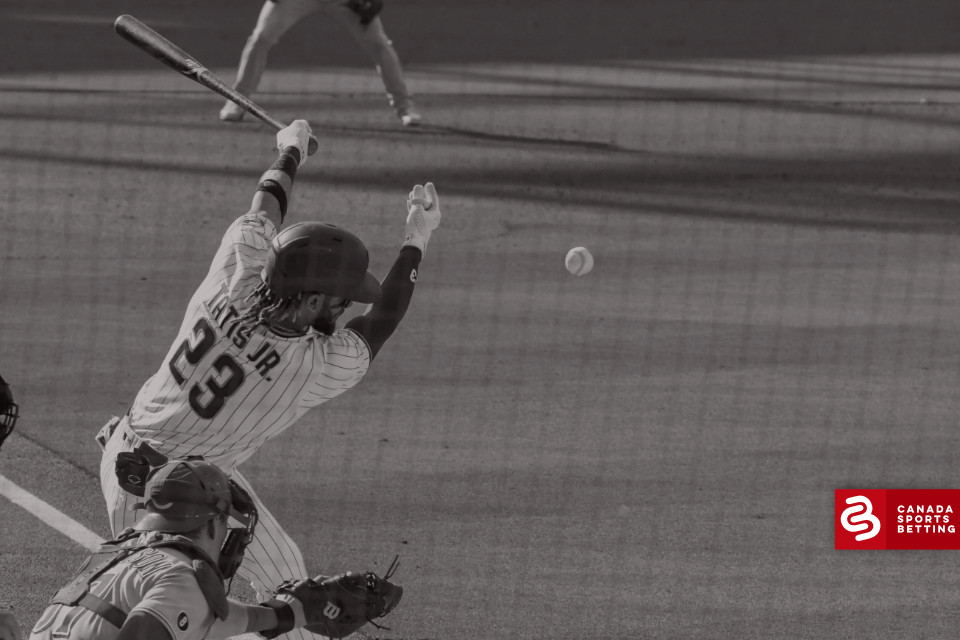 Today at CSB, we take a look at the NL MVP race which looks more and more like it is San Diego Padres' slugger to lose. Can anyone else make a case in the final stages of the MLB season? Let's have a look at the betting picks.
The 2021 MLB props have seen some wild fluctuations. With about a month to go in the regular season, it appears a few races are starting to show their hand so to speak. One of them is likely the National League MVP race.
Baseball odds this year have been a bit fluid and no question, some more changes are on the horizon. However, will any be enough to alter other than maybe the order of the voting for the NL Most Valuable Player. Even with the San Diego Padres' downturn, Fernando Tatis Jr. has still been ahead of the curve this year amongst National League contenders.
Anything can happen in a six-month-long regular season. Changes can take place in the last month or an unexpected injury could send the race into a bit more chaos. Look at what happened to Jacob DeGrom. It can occur to anyone at any time. There is no guarantee one will play baseball tomorrow. Based on the numbers seen and the way the futures look, there is one clear-cut favourite with a few others of note at least.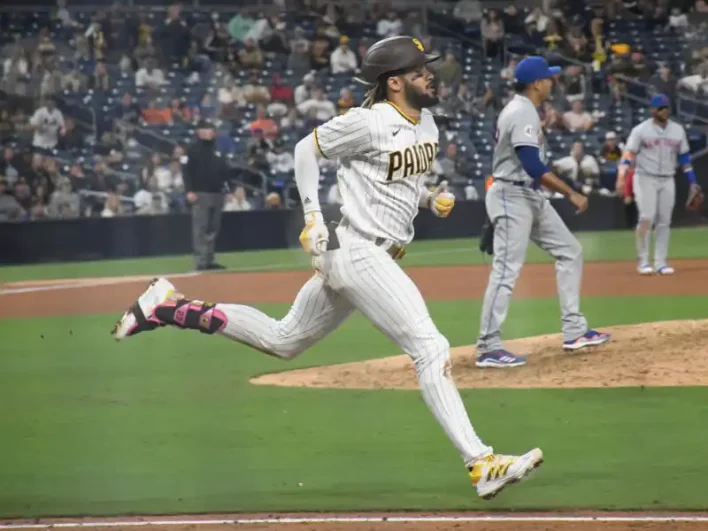 What Has Fernando Tatis Jr. Done to Tilt 2021 MLB Futures?
That is always a good question. For one, it is his rare ability as a slugger who can at times hit for average. While he is not hitting .317 as Tatis Jr. did in his rookie season. A .281 average is more than respectable and his 35 home runs and 100 RBI's, at press time, are quite impressive.
Baseball-Reference lists his WAR number as 5.3, as of this moment. That ranks second among all positional players in the National League. Given how much San Diego has faltered of late, no one would blame Tatis Jr. if his numbers did as well. However, he still managed to slug four more home runs in August and though he is hitting .214 for the month, no one else in the MVP race has made a huge surge yet.
Well, with this downturn, some have speculated is Tatis Jr. injured? In this case, that appears to be no. If anything, the shortstop and outfielder are guilty of a player in his early 20's trying to do too much.
His batting numbers alone would likely make him a favourite to win the NL MVP Award right now. Tatis Jr. leads the National League with 35 home runs and a .640 slugging percentage. His OPS is 1.003. He is close to leading several other categories as well.
The numbers seen are like what Tatis Jr. did in his second season (albeit a short one). He finished fourth in the NL MVP voting last year. Now in 2021, the 22-year-old has even taken this to another level. What may be scary is that we have not seen the true prime of Tatis Jr.
Digging A Bit Further Into The Tatis Jr. Season
Again, the 2021 MLB Futures seem to project that the NL MVP race is not much of a race because of how well Fernando Tatis Jr. has performed overall this year.
So, taking a deeper look showed a few more things. Again, that qualified WAR is still among the top ten as Tatis Jr. spent April hurt dealing with a subluxation in his shoulder that dramatically affected his fielding.
Did we mention that there is one nagging slight concern with Tatis Jr. He has only played 97 games this year which makes his offensive totals that much more impressive? That means the slugger is averaging over one RBI a game.
Yes, the shortstop/outfielder is struggling right now but there have been signs in the last week that his hard-hit rate is climbing upward again (56.6% while the league average is 39.9%). That is good news.
it even seems forgotten that Tatis Jr. can steal some bases. He has 24 on the season and does have an outside chance at swiping 30 bags this season. So, yes a 30-30 is still possible.
At this stage, the award still appears to be Tatis Jr.'s to lose barring something unforeseen.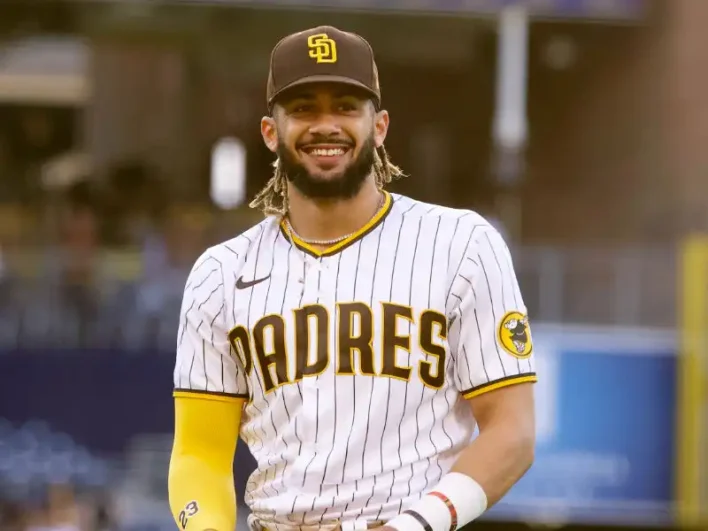 2021 MLB Futures — Can Anyone Else Challenge for NL MVP?
This question seems to have an answer but not an emphatic one just yet. Max Muncy and Freddie Freeman are definitely players that are in the conversation. After that, Bryce Harper does not quite have the RBI production of the best offensive players of the National League. Even Harper has only played 108 games on the season.
As for Muncy who holds a tenuous second position in the odds at a hair under 9 in some places, He does have a slightly higher WAR at 5.4 over Tatis. Muncy can play first, second, or third base. However, he cannot steal bases like Tatis Jr. and is only hitting .260. Muncy's defensive WAR is right around 1 which keeps him on the MVP radar.
This may be why Muncy has been struggling a bit lately.
Finally, there is Freddie Freeman. Freeman leads the NL in runs scored with 93 and has solid totals including a near .300 average but his dWar is -0.8. His numbers have slumped off in the last week or two though.
2021 MLB Futures — NL MVP Best Bet
Fernando Tatis Jr. is still our best bet to win the AL MVP for 2021 MLB Futures.
Top sportsbooks as well as Sports Interaction have some of the best numbers out there for MLB bettors. Come take a look.