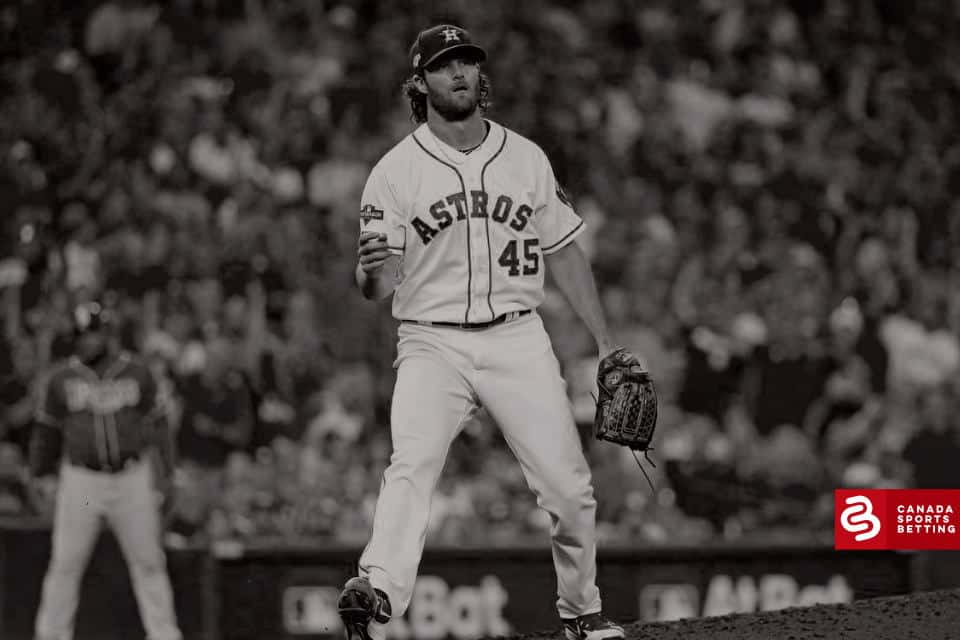 With the second half of the regular season now underway, there is a litany of wagers on MLB futures available. However, only a handful of them offer top-notch betting value. In this article, we give you the three best MLB futures bets to make right away!
To hand-pick these bets, we scoured the futures betting market across the best Canadian sports bookies. Among the wide selection — that includes division champions to individual awards to the title winner — we clung most to the following wagers:
NL West Division Winner
It's an absolute dead heat in baseball's most competitive division and that's reflected in the current MLB betting odds below. As of this writing, the Giants hold a slim two-game advantage over the Dodgers in the standings, with the Padres 5.5 games behind the leaders. But bookies are still clinging to Los Angeles, not only to claim the NL West crown but also the World Series (LA are their front-runners in that futures bet too). 
We're going to do the unconventional thing and advise you to not bet the Dodgers here. Before you call us crazy for not picking LA to win its ninth straight division title, just hear us out. A healthy Los Angeles team cruises past San Francisco and San Diego. But that's the thing — the Dodgers can not and will not stay healthy this season. Injuries have been the reigning world champions' biggest bugaboo in 2021, not outside competition.
Twenty-four different Dodger players have spent time on the injured list thus far. That's half their opening-day roster. Just look at the players currently on the shelf — Mookie Betts, Clayton Kershaw, Corey Seager, among others.
If injuries weren't bad enough, LA has likely lost the services of reigning Cy Young winner Trevor Bauer. Serious off-field allegations have been thrown the pitcher's way and his MLB days could be done for good. Bauer's loss, compounded with Kershaw's wear-and-tear, has made the Dodgers' starting pitching rotation very beatable.
And that's exactly why we think either the Giants or Padres sneak up on them and take the division title. Neither would be a bad bet, but we're taking San Diego. Its front office has signaled they're "all in" and that's always a great betting predicament to align yourself with.
NL MVP Winner
Bookmakers are absolutely sweating this futures bet. DeGrom had a distant — and we mean distant — shot at claiming the Most Valuable Player award early in the season. If he indeed wins it, they'd be on the hook for some major losses. Welp, we do in fact think that'll end up being the case.
Look, the MVP voters made up of media members love "narratives." It's their job to drum up stories for clicks and views, after all. Welp, between Tatis Jr. and deGrom, the pitcher has the far better narrative at the moment.
You see, expectations were high for Tatis and the Padres before the season even began. No one can say the same about the lowly Mets, who are now in first place in the NL East. Who's getting credit for that turnaround in New York? Welp, its stud right-handed pitcher, that's who!
And don't get us wrong, deGrom definitely deserves a lion's share of the credit. Here's his current stat line — a 7-2 mark, ERA of 1.08, and 146 strikeouts (third-most in the league). DeGrom just needs to heal up and get back into the pitching lineup to complete this media narrative en route to an MVP win.
MLB Home Run Leader
All season long, we've kept saying to ourselves, "no way Ohtani can keep up this tear both pitching and hitting. No way." And here we are, Ohtani remains red-hot and has the edge in the AL MVP and home run title.
We've stopped trying to explain how Ohtani is doing these historic feats and we're just riding the wave now. He's a good bet to make in either futures bet, however, there's more betting value in the home run leader wager than MVP, hence our choice here.
If you want more odds on MLB futures, then check out one of the bookmakers featured in the table underneath. You'll find up-to-date betting lines for more individual honours, all six division titles, both pennants, and the World Series champion.
If you've never wagered on one of these betting sites, you're in luck too. Each is offering its own unique sign-up bonus that could net you hundreds to thousands of dollars in free play — no strings attached! To claim a deal, just follow one of the links featured below and create a new playing account. Then use that free money earned on the bets we outlined above or any others you'd like!