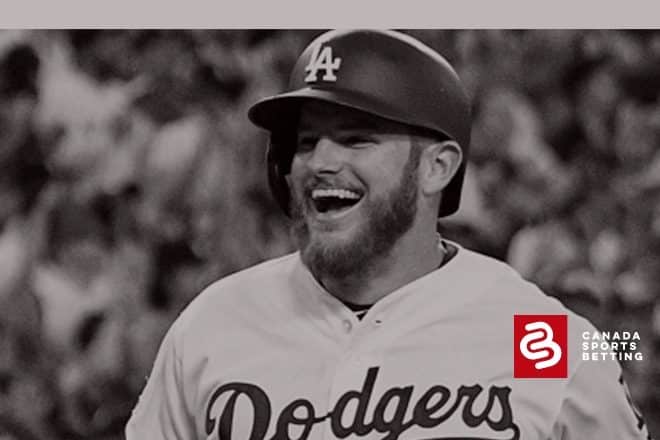 The Atlanta Braves just won the World Series and here we are looking at the 2022 MLB Futures and next year's World Series favourites for Canada Sports Betting.
2022 MLB Futures — World Series Early Look 
The sports betting world goes at a breakneck speed. When one event ends, another one is already being speculated upon. Hence, we are already examining the 2022 MLB Futures and looking at some World Series numbers.
Here at CSB, we take a quick and early look at the favourite and maybe one or two other teams that carry some value. These World Series numbers will change quite a bit between now and a year from now when a champion is crowned. Below are 11 teams that have among the contenders to win the 2022 title.
Our table below lists the latest numbers from the middle of the week.
Baseball odds are always fascinating even when there is not much to go on other than last season's champion and a handful of contenders. Look at what happened last year. The Los Angeles Dodgers were the favourites to win it all. However, an injury to Max Muncy ultimately kept them from winning the ultimate prize. 
There are always teams that rise unexpectedly that buck the list. Who are this year's Milwaukee Brewers or San Francisco Giants? One never knows and that is the beauty of the 2022 MLB Futures. Besides the odds-on choice, are there any longshots to eye up? Let's take a look.
Los Angles Dodgers Again Top World Series Predictions
The 2022 MLB Futures again show the Los Angeles Dodgers as the frontrunners to win the World Series. Few should be surprised. World Series odds from last year had them at the top and the early ones this year feel like deja vu. Numbers do not vary too much early on with the Dodgers as they range from 6.00 to 6.50. Expect this range to shorten on down a bit as the winter progresses toward 2022 Spring Training.
Again, Los Angeles put together a heck of a second half. They were able to dispatch the St. Louis Cardinals. Then, they eliminated their arch-rival San Francisco Giants in five games below falling to the eventual World Series champion Atlanta Braves. Los Angeles was built to win World Series and they only have one, from 2020. Their goal is the same every year. That commitment is partially why Los Angeles tops the list once more.
Los Angeles lost Trevor Bauer but gained Max Scherzer. That almost seems unfair, doesn't it?
The Dodgers' Strength Is Their Starting Pitching
Again, Max Scherzer could arguably anchor this rotation even in his mid-30's. He went 7-0 for the Los Angeles Dodgers after being acquired from the Washington Nationals. A full year of Scherzer could yield 16-20 wins potentially. This starting pitching has even more talent which is frightening.
Then, there is Julio Urias and Walker Buehler, who could be Cy Young candidates themselves. Urias won 20 games last year with a 2.96 ERA. Buehler won 16 games with a 2.47 ERA. He struck out 212 batters in 207+ innings.
It is one embarrassment of riches that Los Angeles has three Cy Young candidates on their rotation. They also have Kenley Jansen who had 38 saves and a 2.22 ERA. Their depth is amazing. None of their relievers has worse than a 3.57 ERA and four of their top five have ERA's under 3. Balance and depth key this pitching roster and make them formidable over a 162-game season or best-of-seven.
A Bit More on the Los Angeles Dodgers
Again, the offence averaged more than 5.12 runs per game on the season. They yielded less than 3.5 runs per contest. That differential was the best in baseball. Most forget about the offensive side of things in Los Angeles because the pitching is so dominant. Max Muncy was an MVP candidate before his injury. The Dodgers also had seven batters with 50 or more RBI's (led by Muncy's 94).
With players like Muncy, Chris Taylor, Will Smith, Justin Turner, and many more, there is plenty of reason why the Los Angeles Dodgers again lead our World Series favourites when it comes to the 2022 MLB Futures.
2022 MLB Futures — Can Other Teams Flip the World Series Predictions Script?
As November continues, speculation already turns to next year. Who will be this year's Atlanta Braves? Could the Atlanta Braves do it again? Anything is possible. There are some other teams that can create a little havoc in the 2022 MLB Futures.
Tampa Bay's overall balance makes them a threat always. Houston's dynamic offence and pitching make another deep run from them a good probability. Tampa Bay would be more likable if they could win on the road during the playoffs. One darkhorse candidate could be the New York Mets. If the Mets could stay healthy and hit even decently, they could make some noise.
The other intriguing team for us at Canada Sports Betting may just be the Toronto Blue Jays. Toronto came up just short as far as making the playoffs. Their starting pitching was coming together when they ran out of season and they employ Vladimir Guerrero Jr. He is one of the premier sluggers in baseball. Toronto will be a team to watch and could very well take the AL East and beyond.
Spin Palace Sports has the NY Mets at 19.00 but Toronto at 14.00 among our longer shots Toronto is the one we would place some wagers on before their number shortens. In the betting world, the time is now.
2022 MLB Futures — Our Early World Series Pick
The Los Angeles Dodgers are our 2022 World Series pick to win their crown back for 2022 MLB Futures.
Here are some more sportsbooks with great numbers to further examine.